At least 36 killed as 'hundreds' of inmates escape after overpowering guards in Iraq prison break
Officials said a fight broke out and guards who investigated were overpowered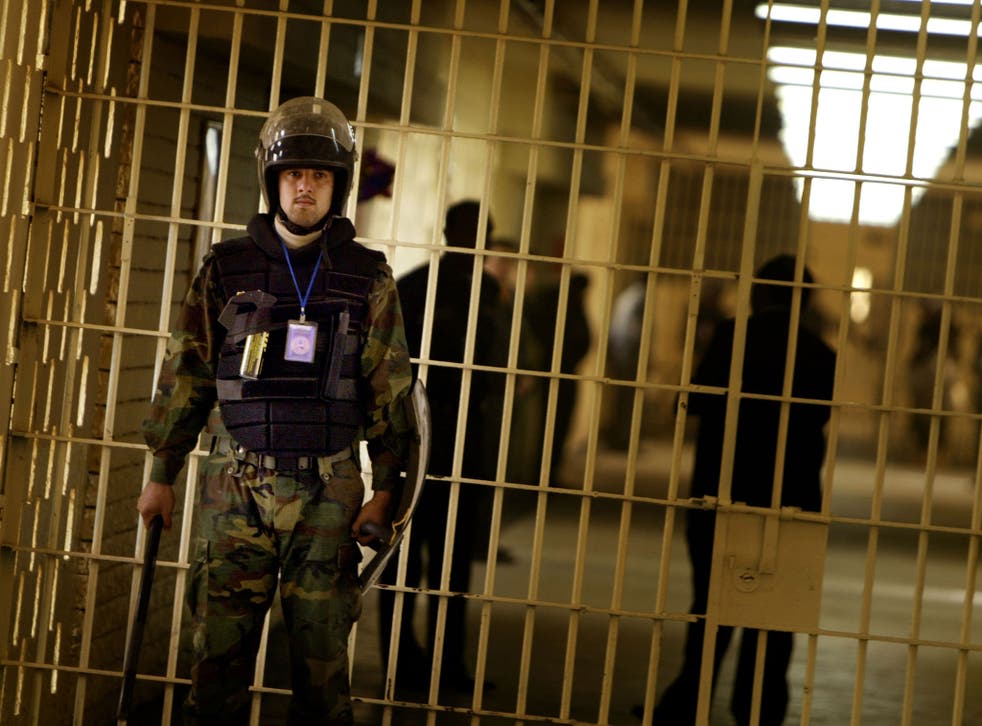 Suspected terrorists are among the inmates who escaped a prison in Iraq today during a riot that saw dozens of people die.
The death toll at Khalis prison, in Diyala province, has not been confirmed but the Interior Ministry said 30 prisoners and six police officers were killed.
Local police and medical officials put the figure much higher, saying 51 inmates and 12 policemen were dead, while more than 200 inmates escaped.
Brigadier General Saad Maan Ibrahim, a spokesperson for the Interior Ministry, said a fight broke out among inmates and when guards went to investigate, they were overpowered and had their weapons taken.
Some of the 40 inmates confirmed to have escaped were wanted on terrorism charges, he added, saying that security forces had cordoned off the area to search for them.
Previous jailbreaks in Iraq have been the result of attacks from groups outside trying to free their comrades, although Mr Ibrahim said today's escape was not the result of external plotting.
The largest escape in recent years was at Abu Ghraib prison, once used by the government of Saddam Hussein but infamous for torture and human rights abuses by the US Army and CIA after the Iraq invasion.
In July 2013, more than 500 convicts including senior members of al-Qaeda, escaped after supporters attacked the jail.
Suicide bombers drove cars packed with explosives to the gates and blasted their way into the compound, while gunmen attacked guards with mortars and rocket-propelled grenades.
Militants blocked the main road and fought off security reinforcements as they arrived. Ten policemen and four militants were killed.
The town of Khalis is only 50 miles north of Baghdad, where a car bomb exploded earlier today, killing at least eight civilians and wounding 28 more.
Police said Shia pilgrims travelling to a shrine in the north of the city were among the dead in the Karrada area.
No group immediately claimed responsibility but suspicion turned to Isis, which controls large swatches of Iraq and has declared Shia Muslims to be heretics.
The bombing bore the so-called Islamic State's hallmarks following almost daily attacks in Baghdad on Shias, the government and security forces.
Additional reporting by AP
Join our new commenting forum
Join thought-provoking conversations, follow other Independent readers and see their replies