Lieutenant Muath al-Kaseasbeh: The Jordanian pilot who fought Isis 'for distorting the true spirit of Islam'
He was the first pilot from the US-led coalition to be captured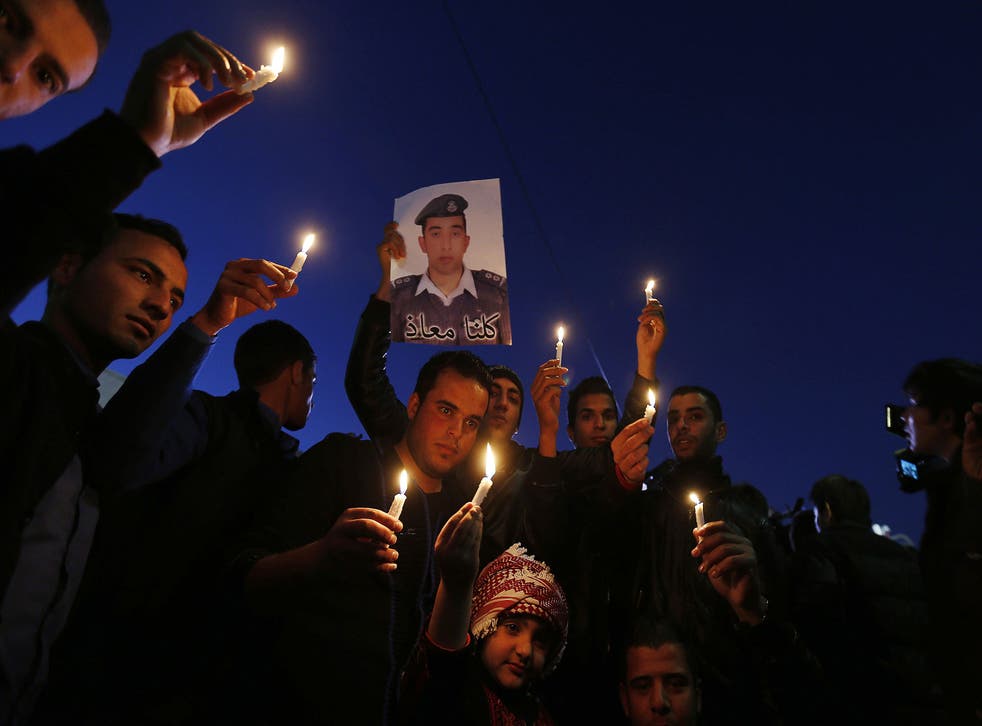 26-year-old Lt. Muath al-Kaseasbeh fell into the hands of Isis militants in December 2014, when his Jordanian F-16 plane crashed near Raqqa, Syria: the de facto capital of the group's self-styled caliphate.
He was the first pilot from the US-led coalition to be captured.
The pro-Isis Raqqa Media Centre (RMC) posted pictures of the pilot surrounded by more than a dozen militants, some masked, shortly after he was captured.
It also released images of the militants posing with pieces of wreckage.
A friend said Al-Kasaesbeh, who comes from a prominent Jordanian family, was strongly committed to his mission and felt it was his religious duty to fight extremist groups that were "distorting the true spirit of Islam".
An ID card shown by the pro-Isis Raqqa Media Centre (RMC) said Muath Safi Yousef al-Kaseasbeh was born on May 29, 1988.
The Jordanian army confirmed his death on 3 February 2015 following the release of an Isis video purporting to show his murder, and said they believed he had died on 3 January 2015.
He was married to Anwar al-Tarawneh.