Loujain al-Hathloul: Prominent Saudi women's rights activist sentenced to five years in jail
Nobel peace prize-nominated campaigner 'imprisoned, tortured and abused', says charity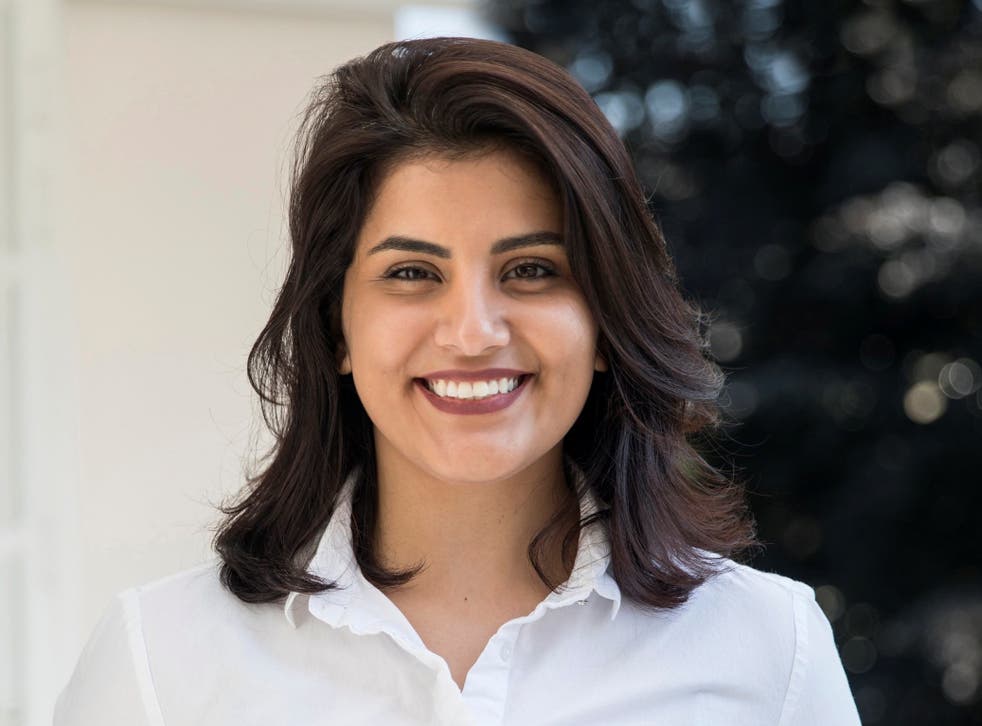 A leading Saudi women's rights activist has been sentenced to five years and eight months in jail for charges including trying to harm national security.
Loujain al-Hathloul, who successfully campaigned for women to have the right to drive in Saudi Arabia, has been imprisoned jail since her arrest in May 2018.
On Monday, the Specialised Criminal Court in Riyadh, which was set up to deal with terror cases, convicted the 31-year-old – but the court is said to have suspended two years and 10 months of the sentence in addition to the time already served in prison which would see her released in around two months. However, Ms Hathloul's family says they still intend to appeal the conviction.
The Nobel peace prize nominee alleges she has been tortured in prison, though these claims have been denied by Saudi Arabia. Lina al-Hathloul, her younger sister, said the campaigner will appeal the sentence and ask for another investigation into the alleged torture she has endured.
She added: "After nearly three years in pre-trial detention and now five weeks of a rushed trial process in the Specialised Criminal Court, my sister Loujain was sentenced. She was charged, tried and convicted using counter-terrorism laws.
"To be sentenced for her activism and for the very reforms that Crown Prince Mohammad bin Salman and the Saudi kingdom so proudly tout is the ultimate hypocrisy.
"Loujain and my parents, who are her lawyers, were given little time to prepare, so it is hard to understand how this trial process is a fair one. My sister is not a terrorist; she is an activist. My sister is the bravest person I know."
She said that although the family were "devastated" that the activist would be forced to "spend even one more day in prison", their fight was "far from over", adding that they "will not rest until Loujain is free".
Ms Hathloul, who was named one of Time magazine's 100 most influential people in 2019, peacefully campaigned for years alongside other activists to give women the right to drive.
The University of British Columbia graduate had previously been arrested and released several times for defying the driving ban in the highly Conservative country.
Ms Hathloul, who recently launched a hunger strike over her jail conditions, was arrested with 10 other women's rights activists in Saudi Arabia in May 2018 – weeks before the kingdom reversed the driving ban.
US actor Mia Farrow and Ilhan Omar, a Minnesota congresswoman, and Amnesty International recently called for Ms Hathloul to be released from prison. Saudi officials deny the charges are linked to Ms Hathloul's activism. 
Lucy Rae, a spokesperson for human rights charity Grant Liberty, a human rights charity, told The Independent that the sentencing of Ms Hathloul was an "international outrage".
She said: "Loujain is a peaceful campaigner for the basic freedoms the rest of the world takes for granted. In response she has been imprisoned, tortured and abused by the Saudi authorities – yet they call her the terrorist.
"It is the Saudi regime that rules by terror. The international community must not let this stand. If human rights mean anything more than words on a page – it's time for real action. Loujain must be released – and as Joe Biden has said, it's time for the rest of the world to treat Saudi Arabia as the pariah it is until it ends these sickening abuses."
Local press said Ms Hathloul had been charged with damaging the kingdom's national security and trying to alter its political structure.
Human rights organisations have repeatedly called for the campaigner to be immediately released from jail, arguing that the charges against her are false and must be dropped.
At the end of last month, the campaigner's sister, Lina, told The Independent: "From the beginning, it has been a sham trial and a show trial, so it won't magically become a fair trial. From the beginning, it has been normal to give a day's notice for things.
"The authorities' decisions have been very impulsive. The procedures have not been respected and have not been fair. The authorities previously blocked my parents from giving Loujain her legal documents."
She said: "I really miss my sister. Not a second goes by that I don't miss her."
The Independent has contacted a representative of the Saudi embassy for comment.
Join our new commenting forum
Join thought-provoking conversations, follow other Independent readers and see their replies