Mina stampede: Saudi authorities face criticism over safety after death of 700 pilgrims in Hajj
Death toll has risen to at least 717 people, with an estimated 863 people injured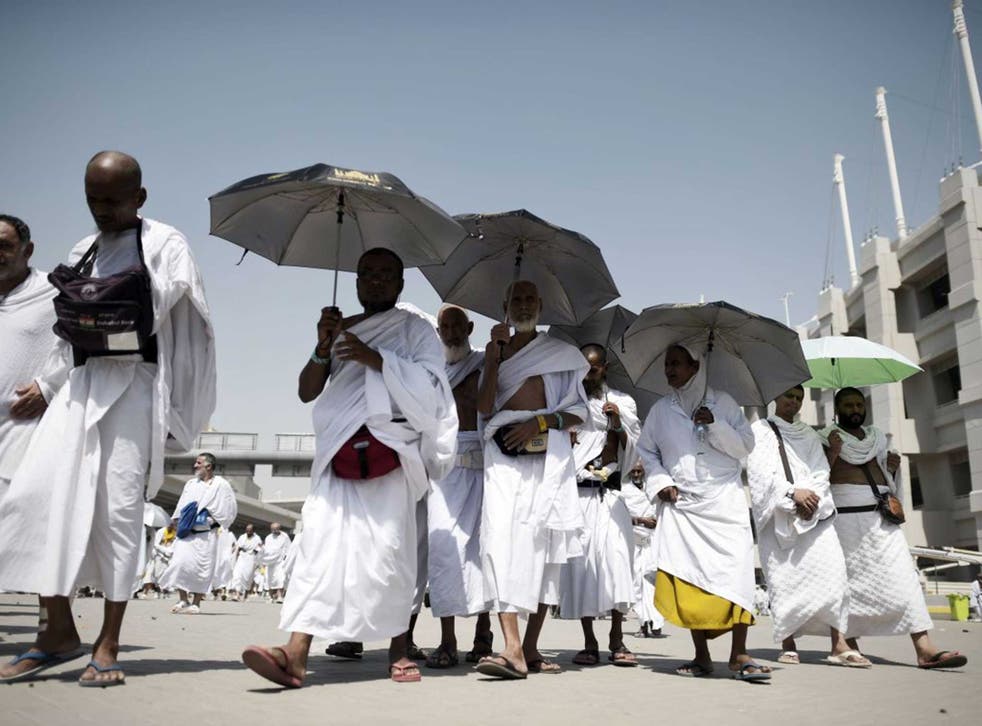 Authorities in Saudi Arabia have faced sharp criticism over their safety record after more than 700 pilgrims died in the worst accident during the annual Muslim festival of Eid in two decades.
Critics of the Saudi authorities noted it was less than a month since a crane accident in Mecca killed more than 100 people.
Authorities said 717 people died, with 863 injured, in a stampede at a crossroads in the Mecca neighbourhood of Mina as Hajj pilgrims walked towards a structure designed to ease congestion.
The incident is the worst since the 1990 tragedy when 1,426 people were killed in a stampede.
Iran's minister for Hajj Saeed Ohadi claimed Saudi authorities' "mismanagement" and "safety errors" during the pilgrimage had led to the tragedy in which at least 47 Iranians are thought to have died.
Iran and Saudi Arabia have a notoriously poor relationship: both are indirectly involved in two of the bloodiest civil conflicts within the Middle East, each backing opposing sides.
The criticism comes as Saudi health minister Khalid al-Falih claimed if "the pilgrims had followed instructions, this type of accident could have been avoided."
He told local news station El-Ekhbariya many pilgrims "move without respecting the timetables" established by authorities to ease congestion and claimed this was the "principal reason for this type of accident."
Authorities estimated 1.98 million Muslims are in Mecca to celebrate the annual festival of Eid, marked on Thursday by making Hajj.
The rites include a journey to make Jamarat (meaning to throw stones at three pillars), in recollection of the Prophet Abaham's rejection of the Devil and his temptations.
Often the scene of the previous accidents, in 2006 364 people died in a crush at the foot of the bridge to the pillars as they travelled to the "Stoning of the Devil" ceremony.
Although Saudi authorities have attempted to make the journey safer, mostly by streamlining the route and building stands around the sacred pillars, concerns have remained.
However, some have defended the local authorities, pointing out the sheer number of people can be difficult to control and predict.
In the aftermath of the incident, authorities swiftly deployed more 4,000 emergency personnel and 220 ambulances to transport the wounded to four hospitals in Mecca.
Join our new commenting forum
Join thought-provoking conversations, follow other Independent readers and see their replies