Missing Kurdish teenager Silhan Ozcelik feared to have left London to fight against Isis in Syria
Her friends and family have not seen the 17-year-old since late October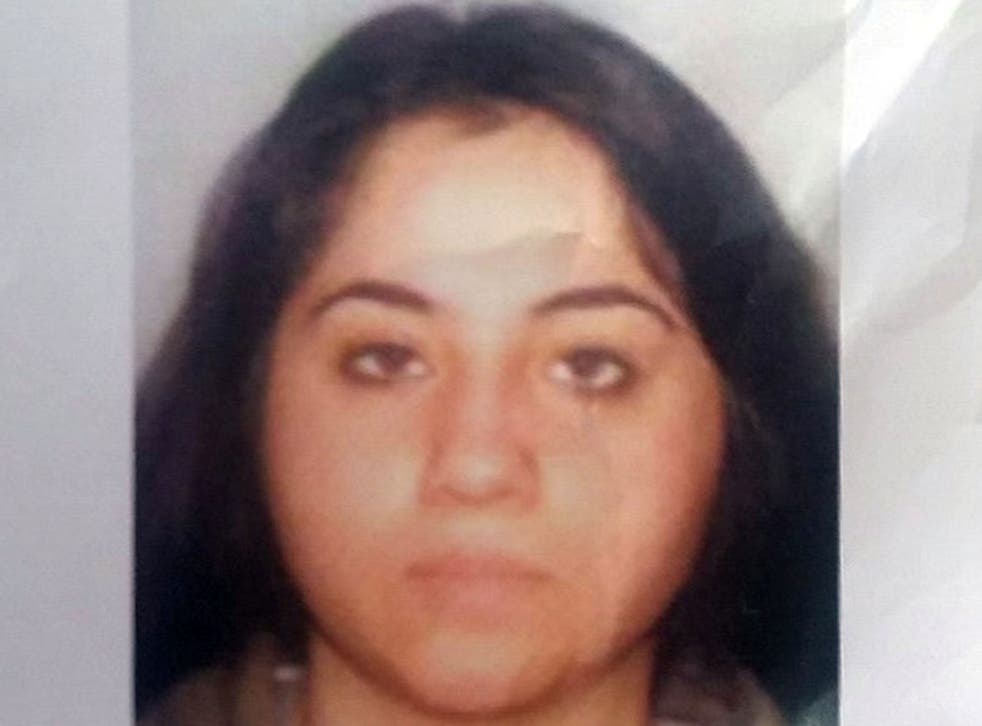 Police are attempting to track down a Kurdish teenager from London, who is feared to have travelled to Syria to fight against Isis militants engaged in the country's bloody civil war.
Silhan Ozcelik, 17, from Haringey, boarded a Eurostar train from St Pancras International station with a male friend and travelled to Europe on 27 October, according to the head of the borough's Kurdish Community Association.
Her friends and family believe she may have been headed to Syria. If so, she would be the first known British female to fight against the extremists who call themselves the 'Islamic State' and have occupied swathes of Iraq and Syria over the past year.
Police officers are now working to establish whether Ozcelik will attempt to join the Kurdish YPJ, also known as the Women's Protection Unit, or whether she plans to help the humanitarian effort in the embattled border town of Kobani, the Evening Standard reported.
Arman Banirad, head of the Kurdish Community Association in Haringey, told the Evening Standard: "Silhan has disappeared and was last seen in Belgium that is all we know. She is a reserved person but very political and educated and took part in a demonstration in Westminster.
"Everyone is obviously worried about her. She is a very good strong person and we are hoping she is safe and well."
Scotland Yard is currently appealing for information to help trace the teenager, who has been missing since 27 October.
Police have sent out information of her disappearance in internal messages and handed out leaflets locally, but have not yet launched a wider public appeal.
If Ozcelik is fighting in Syria, she will be among the 500 Britons who have joined the conflict in the country. Around 27 are understood to have lost their lives after joining the jihadis.
The teenager's disappearance comes after it was revealed that two former British Army soldiers, Jamie Read, 24, and James Hughes, 26, have travelled to Syria and are believed to be fighting against Isis.
In addition, Abu Abdullah al Habashi, 21, and Abu Dharda, 20, a British pair from London, are thought to have died in the Syrian border town while fighting for IS.
The Home Office has warned against travelling to the war-torn country and said anyone who did so was putting themselves in "considerable danger".
A spokeswoman said today: "The best way to help the people of these countries is to donate to registered charities that have ongoing relief operations, not by taking part in a conflict overseas, which can be an offence under both criminal and terror laws.
She went on to warn those tempted to join the fight in Syria that they may face new strict measures to be put in place next week.
"A Counter-Terrorism Bill will be introduced later this week, which will include new powers to control the return of and impose strict conditions on British nationals we suspect have been involved in terrorist activity abroad."
"People who commit, plan and support acts of terror abroad and seek to return to the UK will be prosecuted by the UK authorities. Whether a prosecution for an offence is justified in an individual case is a matter for the Crown Prosecution Service to decide after a full police investigation.
Meanwhile, the US military revealed in a statement today that a US-led coalition has launched two dozen strikes against Isis militants in Iraq and Syria since Friday, including near Kobani.
The strikes in Syria near the border town and Raqqa took out three of the militant group's fighting positions, targeted several staging areas and hit one of its headquarter buildings.
Anyone with information on the whereabouts of Ms Ozcelik is asked to call 0207 230 3068 or ring Crimestoppers anonymously on 0800 555 111.
Join our new commenting forum
Join thought-provoking conversations, follow other Independent readers and see their replies