Mosul dam could collapse with 'very little warning' and kill hundreds of thousands in its path
The US has said the area should be evacuated straight away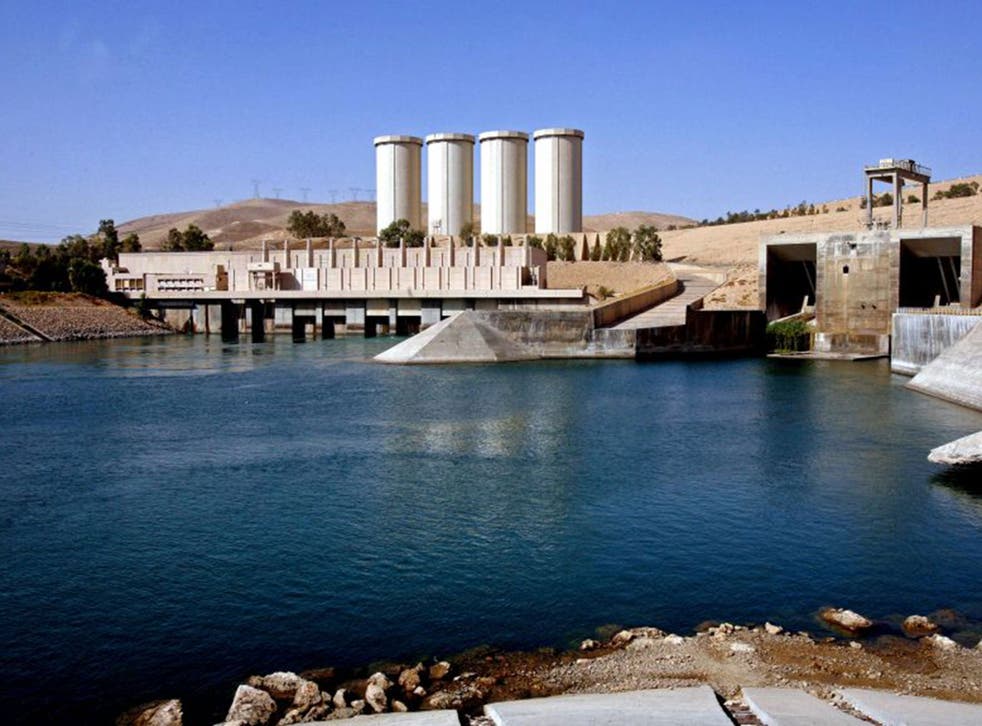 A dam that could collapse with "very little warning" would potentially kill hundreds of thousands of people at a single stroke, US officials have warned.
Serious concerns around the stability of Iraq's Mosul Dam have been raised, prompting the US to call for a prompt evacuation of the area.
A statement released by the US Embassy in Baghdad, warns the dam "faces a serious and unprecedented risk of catastrophic failure with little warning".
The dam, previously called the Saddam Dam, is located on the Tigris River and is the largest in Iraq.
According to the embassy, there are between 500,000 and 1.5 million Iraqis living in the areas which would be at highest risk should the dam collapse.
It warns they would only survive the flood wave if they evacuated the area.
The US is said to be working in partnership with the Iraqi government's 'early warning and public information efforts' regarding the structure.
Since the US says it has "no specific information that indicates when a breach might occur" it suggests - out of "an abundance of caution" - the best option is a "prompt evacuation".
For people in Mosul, Tikrit and Samarra this would mean moving at least 5km from the river banks, although for those on the east side of the river in Samarra are advised to relocate further away, "around 16.5 km".
The embassy warned large areas of Baghdad could also flood in the event of a dam collapse, potentially including the international airport.
Aside from the immediate mortality threat, a breach could mean as many as 6 million residents would be "adversely affected".
The embassy cited "dislocation, increased health hazards, limited to no mobility, and losses of homes, buildings, and services" among the possibilities.
It also said the potential flood would destroy power plants, and damage significant areas of irrigated agriculture.
Iraqi officials have played down the threat posed by the dam.
The Wall Street Journal reported Mehdi Rashid, and adviser to the country's water-resources minister as saying: "The dam has had a problem since 1986. This is not a new subject.
"The safety of the Mosul Dam is on the back of the government. The ministry has been working on it."
Earlier in the month, Reuters said the water minister himself, Mushin al-Shammari, told al-Sumaria TV: "The looming danger to Mosul dam is one in a thousand. This risk level is present in all the world's dams."
Nonetheless, the US welcomed the commitment from Iraq prime minister Haider al-Abadi to finalise plans to address the problem.
Join our new commenting forum
Join thought-provoking conversations, follow other Independent readers and see their replies