Fox News shows uncut Isis video footage of the Jordanian pilot Muath al-Kasaesbeh being burned alive
The broadcaster was called "disgusting" and "disrespectful" for hosting it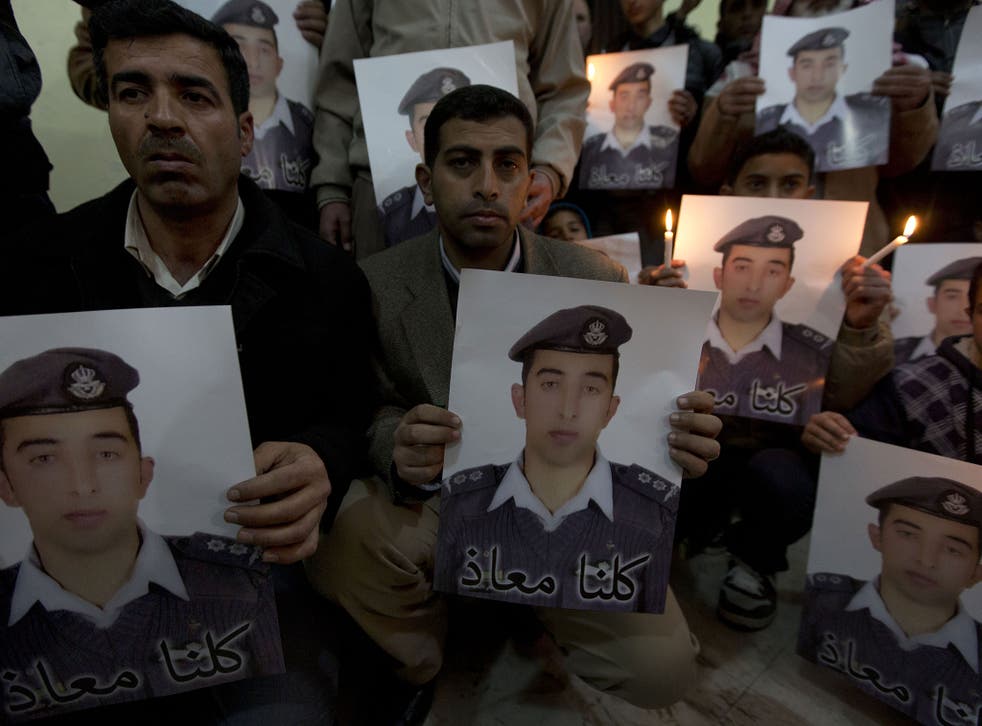 Fox News is being criticised for showing the Isis' uncut propaganda footage of Muath al-Kasaesbeh being burned alive.
The horrific 22-minute footage, which was previously being circulated mainly on jihadist sites and extremism monitors, carries the warning "extremely graphic video".
It shows a series of clips of Jordanian leaders and Barack Obama working together as part of the coalition fighting the advance of the so-called "Islamic State" before Lt Kaseasbeh is made to narrate the story of his own capture.
He is then depicted walking in slow-motion past a long line of jihadists before being locked in a square cage and doused in petrol that is then set alight.
The video was uploaded on Fox News' website in the early hours of Wednesday morning (GMT) after it was aired on Tuesday evening local time as part of Bret Baier's Special Report programme.
"We feel you need to see it," he reportedly told viewers. "The images are brutal. They are graphic. They are upsetting. You may want to turn away. You may want to have the children leave the room right now."
Mr Baier went on to claim that the graphic images needed to be shown "to bring you the reality of Islamic terrorism."
In pictures: The rise of Isis

Show all 74
But thousands of people flooded to Twitter to disagree, saying Fox News should have followed other media outlets in refusing to publish clips or images from Isis' propaganda.
Mr Kasasbeh's F-16 fighter jet was shot down over Syria on Christmas Eve during a bombing raid with the US-led coalition on Isis strongholds near the city of Raqqa.
Jordan this morning said it had executed two terror suspects, Sajida al-Rishawi and Ziad al-Karbouli, having vowed an "earth-shaking" response to the pilot's murder.
Join our new commenting forum
Join thought-provoking conversations, follow other Independent readers and see their replies