Muslim Brotherhood report: Favourable review is shelved
Officials admit that there are still wide gaps in the anti-extremism plans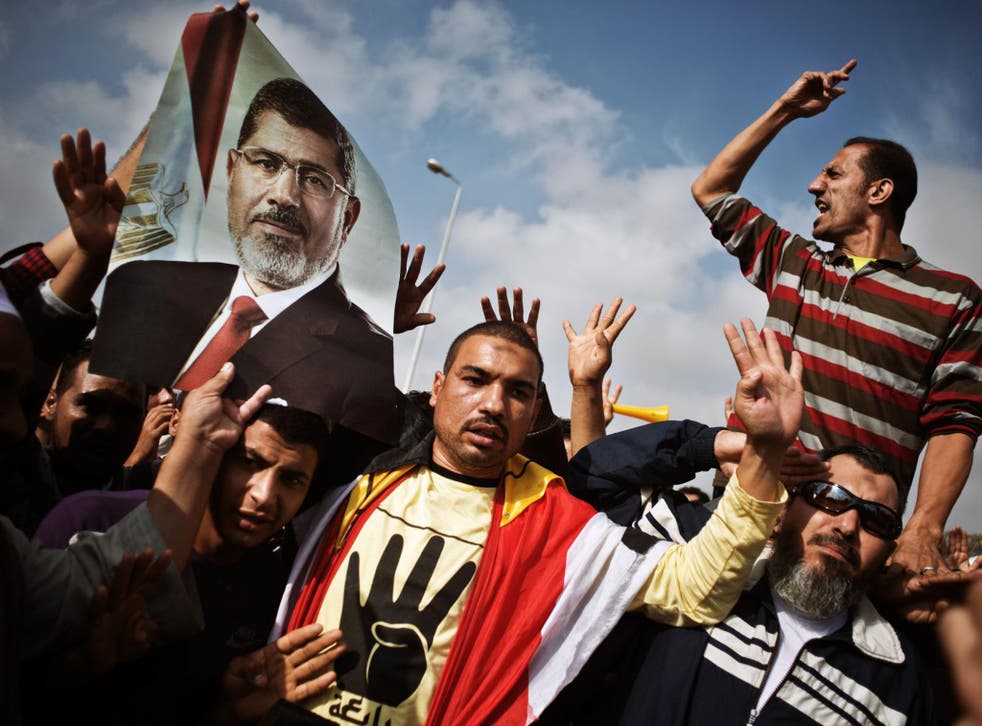 Setting out the Government's attitude towards a powerful and influential Islamist movement, but which is shunned by much of the Arab world, was always going to be one of the trickiest challenges facing David Cameron in the Coalition's final days.
For months, ministers had delayed publication of a review into the Muslim Brotherhood which concluded that the group was not a terrorist organisation, a finding which threatened to open a diplomatic rift with Saudi Arabia.
But the waiting had finally seemed to be over when Downing Street pencilled in for the release of the report and the Government's response to it. Officials spent the weekend preparing to smooth any foreign feathers ruffled by the finding that the Brotherhood was a legitimate movement which should not be proscribed.
Their work turned out to have been wasted as Downing Street changed its mind hours before the report was due to be published and announced a further delay. It explained that it had always planned to release the document at the same time as new plans for combating extremism which were still being discussed.
In pictures: Muslim Brotherhood clash with police in January 2014

Show all 19
Asked what had changed overnight, the Prime Minister's official spokesman replied: "I'm able to give you the very latest this morning."
Officials admitted that there are still wide gaps in the anti-extremism plans, hinting heavily that there was not time for them to be published before parliament is dissolved this month.
The consequence is that a decision on Britain's attitude to the Muslim Brotherhood is also likely to be put off until after the election (and potentially much longer if there is a change of government).
Whitehall sources insisted the latest hold-up had been caused by bureaucratic cock-up rather than conspiracy, but it will still come as a relief to diplomats freed from the prospect of awkward conversations with their opposite numbers in Saudi Arabia, Egypt and the UAE.
The former Foreign Secretary, Malcolm Rifkind, said that the last minute decision was "very strange". "It's a sensitive subject, but that does not explain why plans were being made to publish it this morning."
Mr Cameron's announcement of the investigation last April came after the Saudi royal family and the Egyptian regime, which toppled a short-lived, democratically-elected Brotherhood government, both labelled it a terrorist organisation. Critics claimed the timing was evidence of Britain's desire to ingratiate itself with unpalatable but strategically important governments.
The Prime Minister said at the time: "We want to make sure we fully understand what this organisation is, what it stands for [and] what its links are."
Sir John Jenkins, Britain's former ambassador to Saudi Arabia, was commissioned to examine its British activities and evaluate any links to extremist groups.
Three months later he delivered his conclusions – that it was not a terrorist organisation but should be more open about its dealings – to Downing Street. Since then the report has gathered dust.
The Prime Minister's decision to order the review had provoked dismay within the Foreign Office which has generally taken a benign view of the Brotherhood despite its links to the Palestinian militant group Hamas.
Diplomats warned No 10 than taking tough action against the organisation – or even using ill-judged language about it – could be counterproductive to attempts to support the Brotherhood as a palatable alternative to more radical groups.
Join our new commenting forum
Join thought-provoking conversations, follow other Independent readers and see their replies