Nine new Dead Sea Scrolls discovered in Israel after lying unopened in storeroom for 60 years
Experts say they could provide new insights into ancient life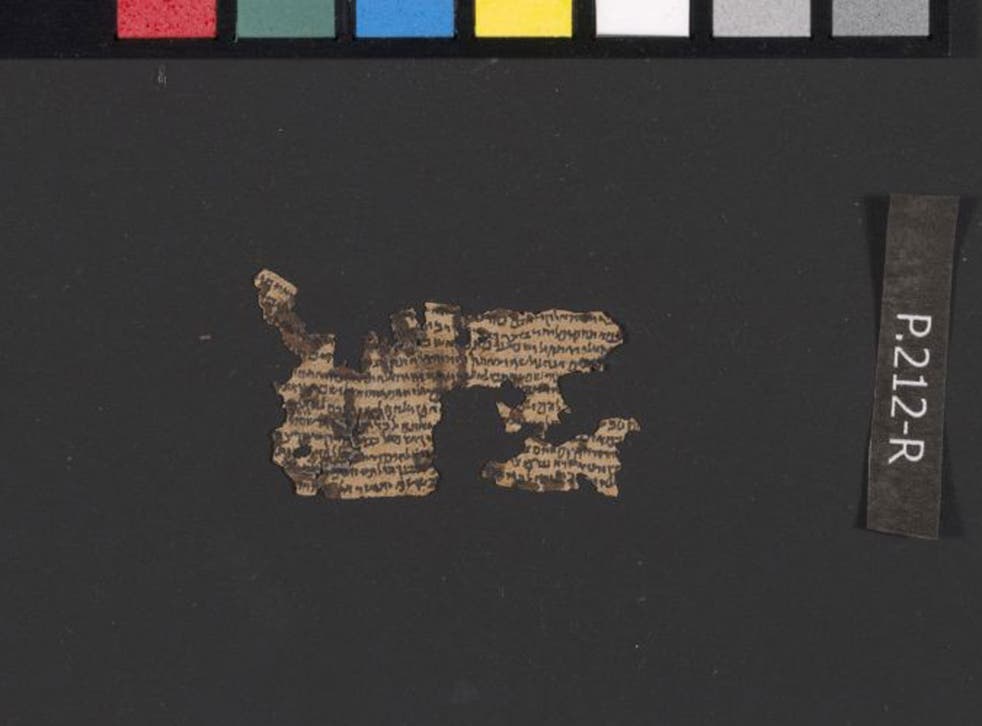 Archaeologists in Israel have rediscovered nine new Dead Sea Scrolls that have lain unopened in a storeroom for around 60 years.
The minuscule fragments, each measuring no more than half a centimetre across rolled up, are set to be unravelled by experts from the Israel Antiquities Authority (IAA) – and could provide scholars with significant insights into life in an ancient world.
They were discovered inside tiny leather "phylacteries", also known by the Hebrew term "tefillin", cases which contain biblical passages and are bound to the head and arm during morning prayers.
Dr Yonatan Adler, a tefillin expert at Hebrew University, explained to the Times of Israel how he stumbled across the new scrolls while searching through the IAA's climate-controlled storage facility.
They were collected along with the rest of the famous cache found overlooking the Dead Sea at Qumran in the 1950s, but seem to have been lost or forgotten among the other items catalogued at the time.
"Either they didn't realise that these were also scrolls, or they didn't know how to open them," Pnina Shor, curator and head of the IAA's Dead Sea Scrolls Projects, explained.
The most prominent publisher of Dead Sea Scrolls after they were all found last century, Jozef Tadeusz Milik, apparently documented the newly-discovered tefillin at the time, but "didn't say why they didn't open them, [and] he also didn't say they were scrolls," Mr Shor said.
"We have to be prepared for surprises," Professor Hindy Najman, of Yale University, told the Times. "On the one hand there's tremendous continuity between what we have found among the Dead Sea Scrolls — liturgically, ritually and textually — and contemporaneous and later forms of Judaism. But there's also tremendous possibility for variegated practices and a complex constellation of different practices, different influences, different ways of thinking about tefillin."
But Professor Lawrence Schiffman, a vice provost at Yeshiva University and expert on Second Temple Judaism, said he doesn't expect any "bombshells" emerging from the new scrolls that will "overturn the concepts that we have".
"Given the amount of research that's been done… important discoveries like this don't overturn previous ideas," he said. "We're going to be able to augment what we know about the tefillin already."
Join our new commenting forum
Join thought-provoking conversations, follow other Independent readers and see their replies