Thousands of Palestinian and Israeli women join to march through desert together for peace
Women Wage Peace established after 2014 Gaza war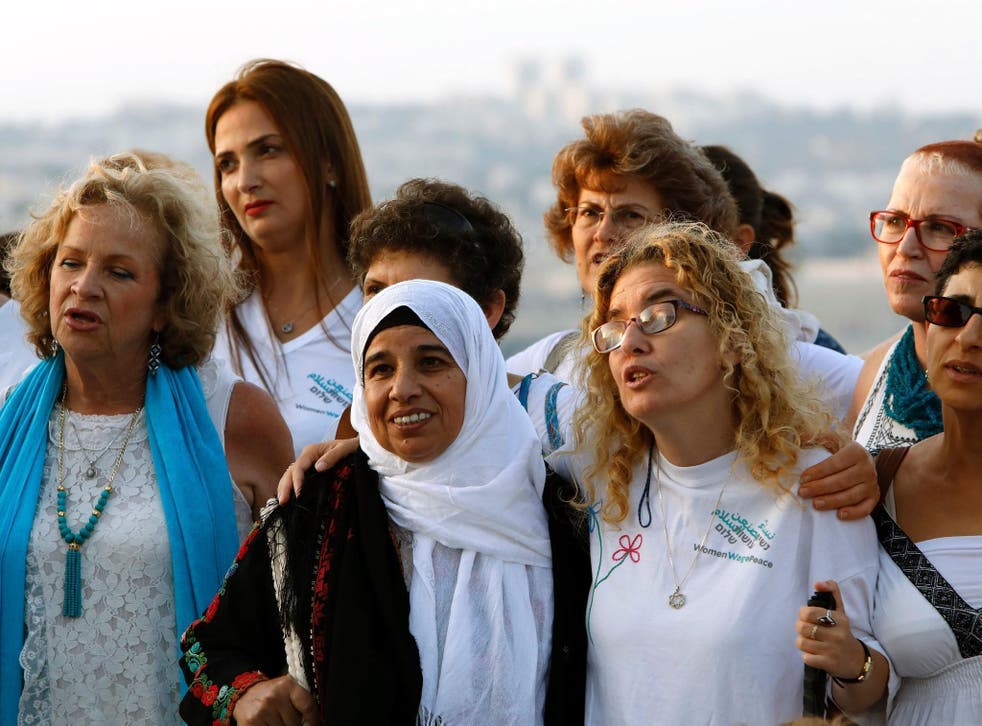 Thousands of Palestinian and Israeli women have joined together to march through the desert for peace.
Dressed in white, the women came together to demand a political solution to the conflict which has divided the two communities for decades.
They also demanded women have an equal say in peace negotiations.
"We are women from the right, the left, Jews and Arabs, from the cities and the periphery and we have decided that we will stop the next war," said Marilyn Smadja, one of the founders of the organising group, Women Wage Peace.
Their march lasted for two weeks and culminated in a meeting in a "tent of reconciliation", where women and children crafted signs reading "peace be upon you" in Arabic and Hebrew.
The tent was named for Hagar and Sarah, scriptural mothers of Ishmael and Isaac, the half-brother patriarchs of Muslims and Jews.
World news in pictures

Show all 50
Participants beat drums and rattled tambourines.
Women Wage Peace was established after the 50-day Gaza war of 2014 when more than 2,100 Palestinians, mostly civilians, were killed. Israel put the number of its dead at 67 soldiers and six civilians.
Agencies
Join our new commenting forum
Join thought-provoking conversations, follow other Independent readers and see their replies