Palestinian university student shot dead by Israeli soldier in Hebron
18-year-old student is believed to be Hadeek al-Hashlamon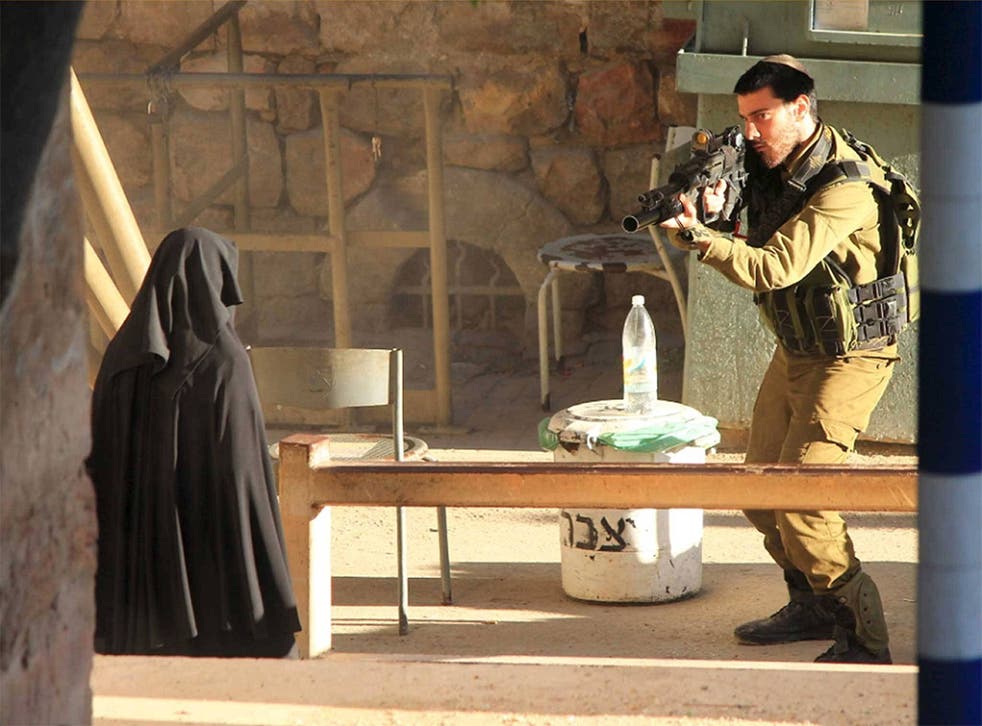 A Palestinian teenager has been shot dead by an Israeli soldier at a West Bank checkpoint.
The girl, believed to be 18-year-old university student Hadeek al-Hashlamon, was photographed in the dramatic moments leading up to the confrontation in the city of Hebron.
It is alleged Ms al-Hashlamon attempted to stab the soldier at around 8.30am on Tuesday, as tensions continued to simmer ahead of major Muslim and Jewish religious holidays.
"The attacker attempted to stab a soldier," an Israeli army spokeswoman told Al Jazeera, explaining the unidentified soldier – who was not injured – then opened fire.
An IDF spokesperson for the unit told the Jerusalem Post the woman had received medical care from nearby forces.
However, contradictory videos have emerged – neither of which can be independently verified – one which appears to show the student lying unattended on the ground before being dragged off camera.
Another video, from Shehab News Agency, shows three soldiers briefly checking a woman's pulse before standing up.
Following the incident, Ms al-Hashlamon was transferred to a nearby Israeli hospital, where she died from her wounds. It has been reported she was shot a number of times, with bullets hitting her "lower extremities" as well as her chest, according to the Israeli army spokesperson.
"The young Palestinian woman who arrived this morning to the hospital's headquarters in Jerusalem, suffering from a very serious injury, died from her wounds this afternoon," the hospital said in a statement.
The Palestinian National Authority (PNA) called on international authorities for an independent investigation into Ms al-Hashlamon's death.
"The photos of the girl clearly showed that the life of the soldier, who shot her only because she stood in front of him, wasn't in danger," a statement to Global Post claimed.
Hamas also condemned the violence against Palestinian civilians, which also saw Diyaa Abdul-Halim Talahmah, 21, killed by Israeli forces in a dawn raid outside of Hebron on Monday night. Israeli forces claimed Mr Talamah intended to toss an explosive device at a military vehicle.
24 Palestinians have been killed by Israeli forces in 2015, according to UN figures.
Additional reporting by Associated Press and Reuters