Palestinian UNSC proposal calling for end to Israeli occupation set to be vetoed again by US
The US has blocked Palestinian proposals more than 40 times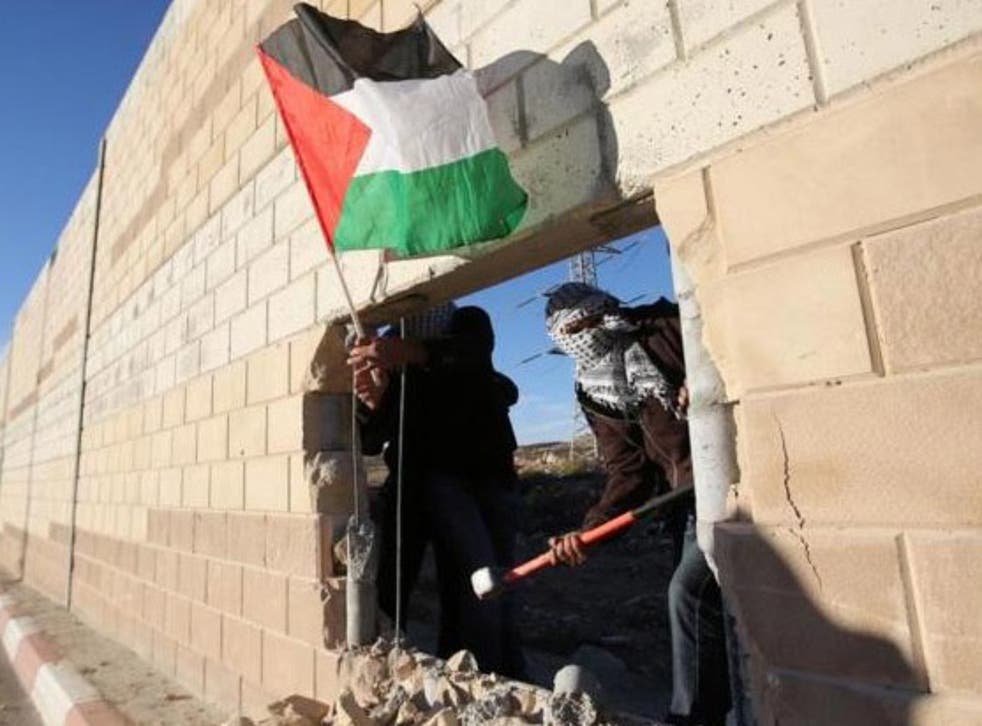 A proposal calling for Israel to withdraw from the West Bank to the pre-1967 boundaries within two or three years is set to be handed to the United Nations Security Council today by Palestine.
The proposal – a revision of a draft previously submitted by Jordan earlier this month – needs nine votes from 15 members of the Council, however a block from the US is expected after Secretary of State John Kerry assured Israeli Prime Minister Benjamin Netanyahu of a possible veto in Rome on 15 December.
Permanent member countries China, France, Russia, the United Kingdom and the United States each have the power to veto a draft resolution despite the level of support for it across the globe.
In pictures: Pro-Palestinian protests across Europe

Show all 12
This would not be the first time the US derails the Palestinians' bid for freedom as the country has blocked their requests for self-determination more than 40 times since 1975.
Palestinian chief PLO Negotiator Saeb Erekat said that support for the resolution, which includes a timeline for Israel's withdrawal, would continue "until the last minute," according to The Jerusalem Post.
Eight amendments were made to the original draft last night including the demands for East Jerusalem to be made the sole capital of Palestine, which Netanyahu claims would be a security risk, and the end to Israeli settlements there and in the West Bank.
"We will continue to rebuff vigorously attempts to force terms that would jeopardise our security," Netanyahu said to his cabinet yesterday.
Palestinian President Mahmoud Abbas told Kerry by phone that he would press ahead with the initiative in the face of opposition, the official Palestinian WAFA news agency reported, while the US has stated that they would prefer to delay the vote until after Israeli elections in March.
If the US chooses to veto the proposal, the Palestinians would apply to join all international organisations and conventions, including the International Criminal Court in a move firmly opposed by Washington, Erakat said to Kerry as reported by Middle East Eye.
The Popular Front for the Liberation of Palestine today opposed the proposal as the group said in a statement that the Palestinian Authority's motion "threatens Palestinian fundamental rights".
Israel and Palestine fought a 50-day war this summer that killed more than 2,100 Palestinians and 72 Israelis in a territory dispute lasting more than 66 years.
The European Parliament voted earlier this month to recognise the state of Palestine "in principal" in the context of a two-state solution to the bloody conflict.
The former Foreign Office minister Baroness Warsi told The Independent last week that the UK should recognise Palestine as a nation in its own right.
She said: "The right to have a state is not a gift that we need to give. It is a right that the Palestinians have.
"For us to say you can only have a state at the end of a negotiation – are we therefore saying if there is no negotiation there is no state?"
Join our new commenting forum
Join thought-provoking conversations, follow other Independent readers and see their replies