Palestinian boy Mohammed Abu Khdeir was 'burned to death' by Israeli extremists, claims Attorney-General
Family also claim that Mohammed Abu Khdeir's cousin was beaten by police during clashes ahead of the teenager's funeral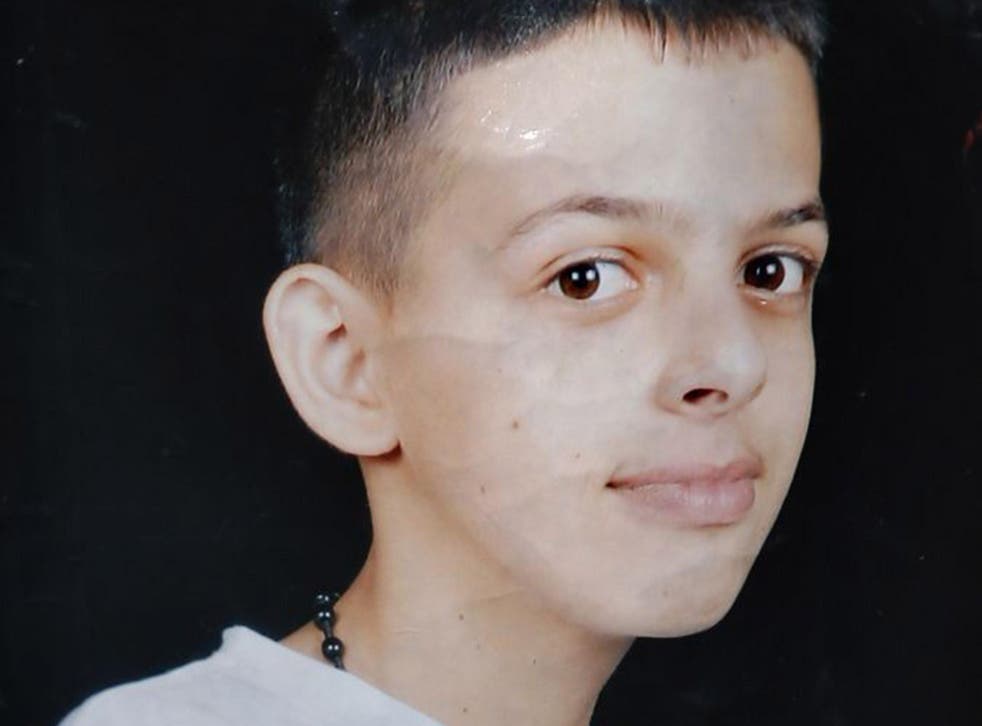 Mohammed Abu Khdeir, the Arab teenager whose killing on Wednesday sparked riots in Jerusalem, was burned to death, the Palestinian attorney-general announced yesterday.
The charred body of the 16-year-old was found in a forest after he was seized near his home in East Jerusalem. Palestinians have accused Israeli extremists of killing him to avenge the deaths of three Israeli teenagers abducted and killed in the West Bank.
Abdelghani al-Owaiwi said yesterday that Abu Khdeir suffered burns on "90 per cent of his body". "The results show he was breathing while on fire and died from burns and their consequences," Mr Owaiwi said.
Micky Rosenfeld, a police spokesman, has said police are still investigating. The investigation, he said on Friday, will "take time". Yesterday, clashes between Israeli police and Palestinian protesters spread from Jerusalem to Arab towns in northern Israel.
Tensions also remained high on Israel's reinforced southern border with the Gaza Strip, although the number of rocket attacks fired from the Palestinian territory has declined in recent days, amid reports that talks were under way regarding a possible truce. Militants fired a number of rockets at southern Israel on Saturday, the Israeli army said, adding it had launched several airstrikes overnight that hit suspected sites used by the militant group Hamas.
In a separate incident, relatives claimed Abu Khdeir's cousin, Tariq Abu Khdeir, a US citizen, was beaten by police during clashes on Thursday ahead of the funeral.
His parents, Suha and Salah, said the 15-year-old had been treated at an Israeli hospital. Israeli police said that Tariq Abu Khdeir had resisted arrest and attacked police officers.
AP
Join our new commenting forum
Join thought-provoking conversations, follow other Independent readers and see their replies