First pictures reveal what is left of Palmyra after Isis driven out
Syrian soldiers were relieved to find the 2,000-year-old Roman theatre and Agora still standing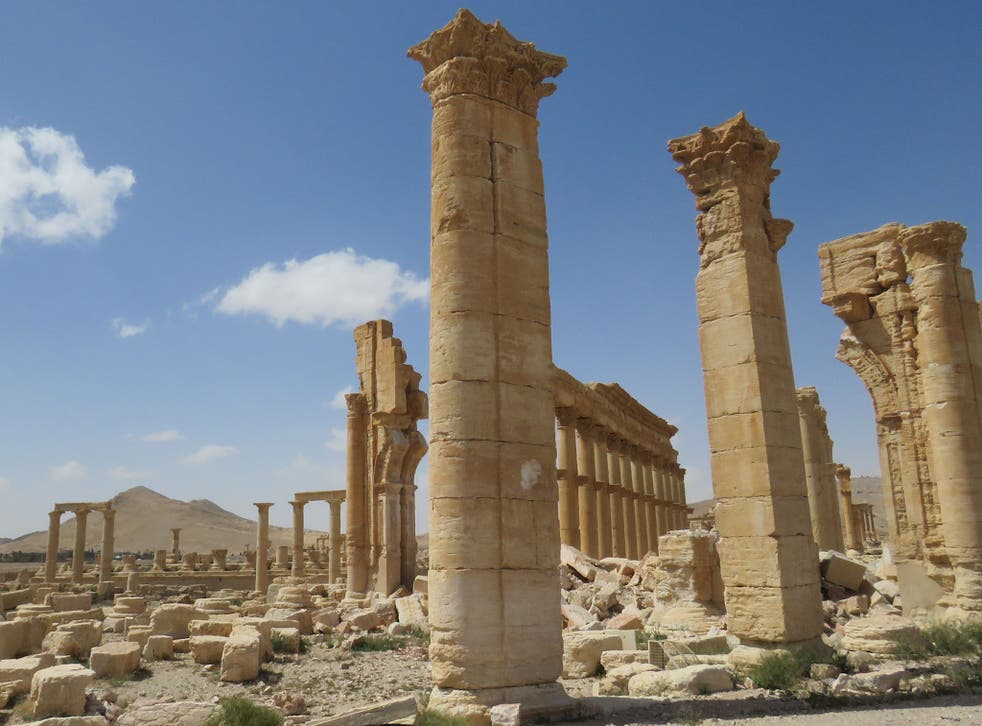 Before and after pictures of Palmyra show the scale of destruction of the ancient Syrian city by Islamist fighters during its 10-month occupation.
Images taken after Bashar al-Assad's troops recaptured the city from Isis reveal the large swathes of destruction at the Unesco World Heritage site.
But much of the city's ancient ruins and important archeological sites are said to have remained intact.
The Agora and the Roman theatre, where Isis staged executions, appear to have survived the Islamist group's occupation.
Syria's antiquities chief Maamoun Abdulkarim considered the ancient city's landscape was overall "in good shape", the AFP reported.
Mr Abdulkarim added authorities had been "expecting the worst".
There was global outcry when Isis seized Palmyra in May 2015 and set out to decimate the treasures of its past glory.
In September last year, shocking images were released of the destruction wrought by Isis upon Palmyra's most treasured artefacts, including the 2,000-year-old Temple of Bel and the Arch of Triumph, which were left in ruins.
The Islamist group believed the monuments were idolatrous.
Syrian soldiers entering the site were relieved to find some of Palmyra's key historical monuments still standing.
Palmyra recaptured by Syrian government forces

Show all 10
President Bashar al-Assad hailed the recapture of Palmyra an "important achievement" in the "war on terrorism".
But the battle which raged over the city for days, left piles of rubble and collapsed apartment buildings in the modern parts of Palmyra, where it is believed about 70,000 people lived before the war.
Join our new commenting forum
Join thought-provoking conversations, follow other Independent readers and see their replies