Poll predicts rise in Arab turnout for Israeli election and opportunities for the centre-left
Polls suggest the Joint List could gain as many as 14 seats in the Knesset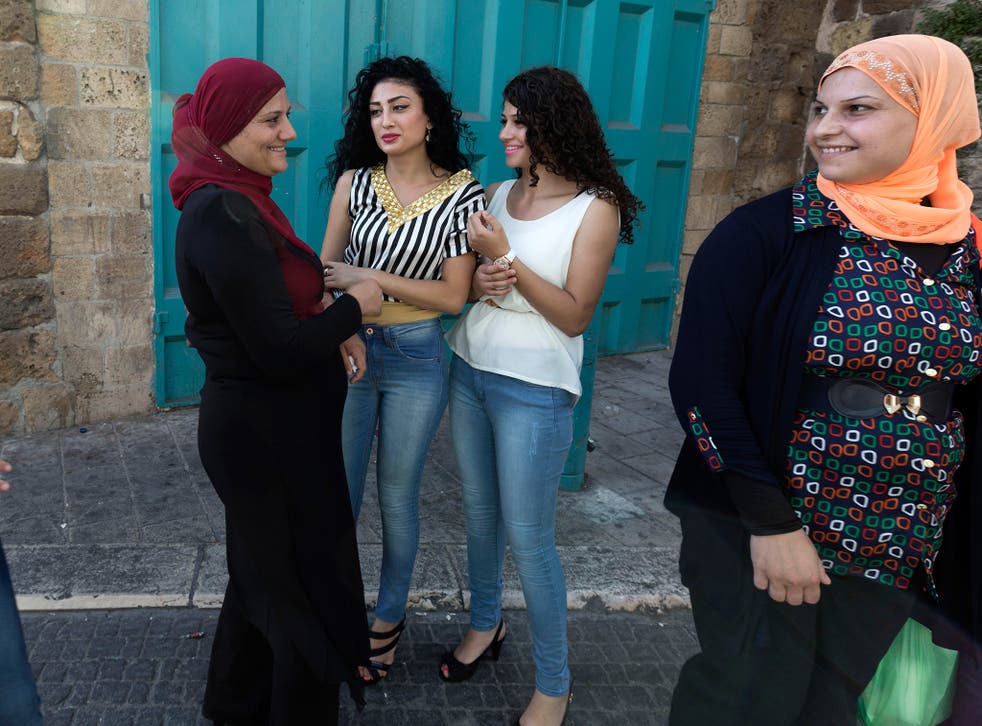 With Israel's election less than a month away, a new poll is predicting an increase in voter turnout among the country's Arab minority, something that boosts chances for the centre-left bloc to upset right-wing hardliner Prime Minister Benjamin Netanyahu.
The survey, published in Haaretz newspaper, was the first taken since a Joint List combining five Arab political groupings launched its campaign last week. It indicates at least 62.4 per cent of Arabs plan to vote this time, compared with a 56 per cent turnout at the last election in 2013.
The results also show the Joint List could gain as many as 14 seats in the Knesset, making it the third-largest party in parliament.
Most recent polls show Mr Netanyahu's Likud party and its challenger, the Labour party-led Zionist Camp list, running virtually neck and neck with 23 or 24 seats each. If the outcome is that close, each could be scrambling to form a coalition in post-election bargaining.
It is now clear that in order to win the election, the Zionist Camp and its partners will have to rely heavily on the Joint List as a de facto ally, giving it enough seats to block Mr Netanyahu from forming the next government. But it does not like to admit this, for it fears that such dependence on Arabs is not an electoral asset.
The Arab minority makes up a fifth of Israel's population. It complains of discrimination in all areas of life, which it says has worsened under Mr Netanyahu.
The increase is attributed to Arab parties choosing to join together on a ticket. Asked what the most important issue is for Arab voters, 70 per cent of respondents said improving their economic situation and only 30 per cent said their top priority was a resolution of the Israeli-Palestinian conflict.
Seventy per cent of respondents said they would vote for the Joint List, with the Zionist Camp coming in a distant second at 5.7 percent.
The survey also suggests that Arab voters do not buy the argument of sceptics that this election is just an Israeli Jewish game and that it does not matter who wins. Fifty-eight per cent of respondents said they want those they elect to recommend to Israel's president that Zionist Camp co-chairman Isaac Herzog form the government, while just 11 per cent wanted Mr Netanyahu; 15 per cent did not want to recommend anyone and 13 per cent said they did not know.
Israel's Supreme Court on Wednesday overturned the Central Elections Committee's nullification of the candidacy of number seven on the Joint List, Haneen Zoabi, whom Likud had sought to ban on the grounds that she made statements supporting terrorism. Ms Zoabi has denied this. The Zionist Camp backed the banning of Ms Zoabi.
That is not preventing Likud from spinning that a vote for Zionist Camp is a vote for Ms Zoabi. "People should know that this election is a choice between our way and the way of Haneen Zoabi and the Arab parties," said a Likud source.
Join our new commenting forum
Join thought-provoking conversations, follow other Independent readers and see their replies