£1.5m ancient Greek statue looted from Libyan heritage site 'must be returned'
It is believed to be of Greek goddess Demeter or her daughter Persephone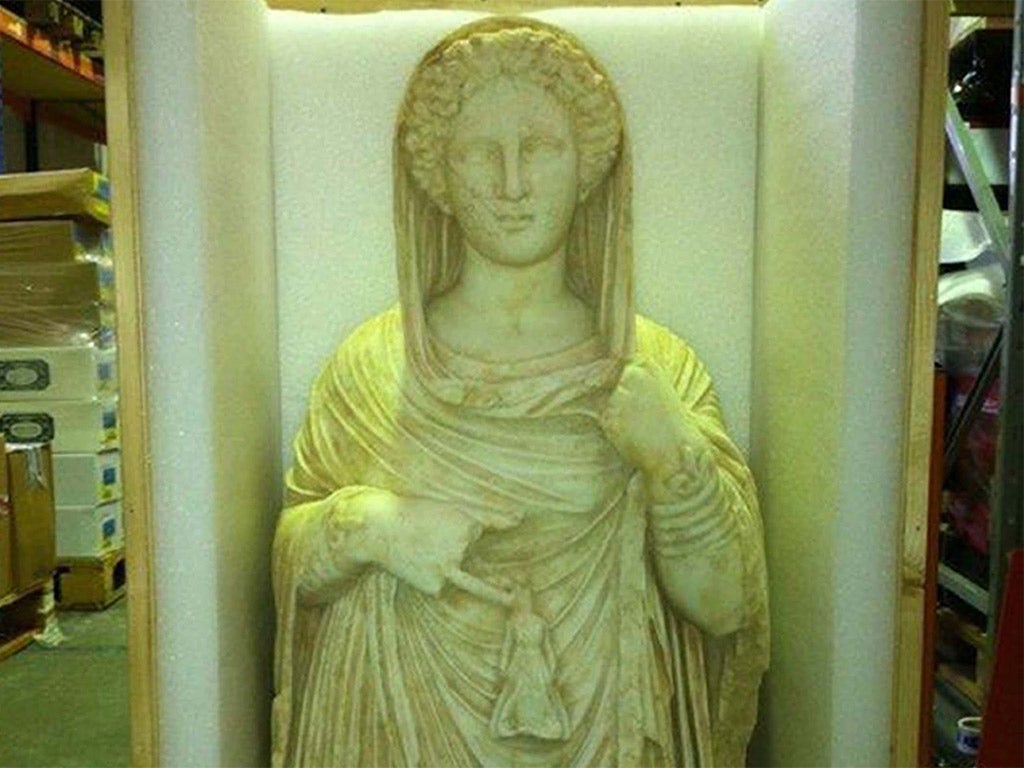 An ancient Greek sculpture worth £1.5m was "unlawfully excavated" from a world heritage site in Libya and brought to the UK, a judge has ruled.
The 4ft marble statue was dug up in the ancient Greek colony of Cyrene before being smuggled into Britain in 2011, according to evidence at Westminster magistrates' court, London.
It was discovered in a west London warehouse by customs officials two years later and handed to the British Museum, pending a court's decision over its ownership.
Her Majesty's Revenue and Customs (HMRC) said the statue was "misdeclared" on arrival to the UK after border officials were told it was from Turkey. But Jordanian national Riad Al Qassas claimed the sculpture – which experts believe dates to the 3rd or 4th centuries BC – belonged to him.
District Judge John Zani yesterday ruled that the sculpture was owned by "the state of Libya". HMRC said it would take steps to return the statue to its "rightful owners".
Dr Peter Higgs, a curator at the British Museum, had valued the statue at £1.5m-£2m. It is believed to be of Greek goddess Demeter or her daughter Persephone.
Press Association
Join our commenting forum
Join thought-provoking conversations, follow other Independent readers and see their replies