Qatar crisis: 'We are not ready to surrender' Doha says defiantly, as UN offers mediation help
Tentative efforts to resolve diplomatic stand-off which threatens to destablise Middle East have so far come to nothing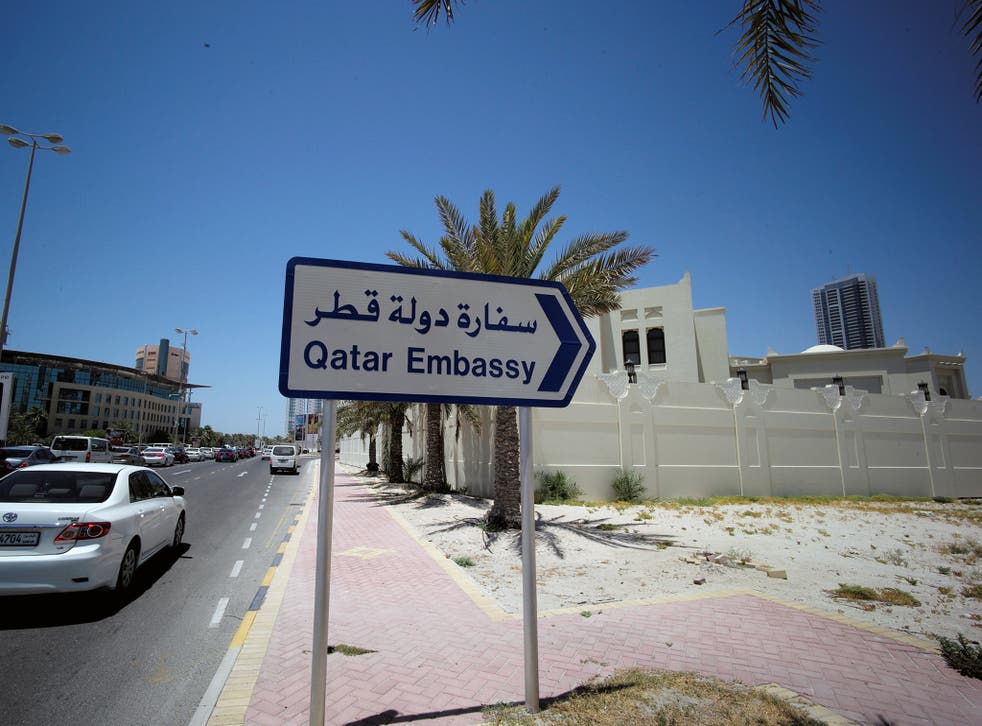 The foreign minister of tiny embattled Qatar has reiterated the country will not compromise its independence even if it would mean an end to the growing diplomatic spat which has seen it become increasingly isolated by other Arab nations.
"We are not ready to surrender, and will never be ready to surrender, the independence of our foreign policy," Sheikh Mohammed bin Abdulrahman al-Thani told reporters in Doha on Thursday.
The dispute between Qatar and its neighbours is "threatening the stability of the entire region," Sheik Mohammed bin Abdulrahman continued, adding that Qatar was still looking for a diplomatic solution to the crisis.
Saudi Arabia cuts ties with Qatar over terror links
Saudi Arabia, the United Arab Emirates, Bahrain and Egypt severed diplomatic ties and suspended air and sea links with the kingdom on Monday, accusing it of supporting terrorism and controversial political groups. The decision has since been adopted by several other Muslim nations.
Qatar vehemently denies the allegations.
On Wednesday Saudi Arabia issued Qatar with a list of 10 demands it must meet, including curbs on the freedom of state-funded broadcaster al-Jazeera, which its Gulf neighbours have accused of slander and 'fake news', orders to stop "interfering" in foreign countries' affairs and to cease any funding or support for terrorist organisations.
Kuwaiti mediators have flown between Riyadh, Dubai and Doha since the spat erupted on Monday, but the tentative attempts at dialogue so far seem to have faltered.
10 examples of Saudi Arabia's human rights abuses

Show all 10
Both US President Donald Trump and Russian President Vladimir Putin have reportedly spoken with the Emir of Qatar, Tamim bin Hamad Al Thani, to urge dialogue.
Russia has also denied it was behind the hacking of Qatar's state news agency last month. The fabricated comments attributed to Emir al-Thani about Iran and Israel are partly to blame for this week's stand-off.
UN Chief Antonio Guterres waded into the crisis on Thursday, saying his office was ready to offer diplomatic support to "avoid escalating tensions."
The crisis could have manifold economic and political effects for the Middle East – as well as alter the course of the region's many conflicts.
The closure of the tiny energy-rich kingdom's sea, land and air borders with its neighbours has effectively left Qatar under siege. Panicked citizens have cleared supermarket shelves of produce, the country's stock market has plummeted, and Qatari nationals living abroad have been given 14 days to leave. Several countries have now recalled their diplomatic envoys from Doha.
Iran has said it is ready to help Qatar with food and other supply shipments if necessary.
On Wednesday, the UAE's justice ministry warned social media users on Wednesday that any expressions of "sympathy" for Qatar could result in between three to 15 years in prison, as well as hefty fines.
Bahrain has warned its media outlets - already subject to heavy state scrutiny - that any organisation which publishes or circulates "anything that condones or justifies Qatari policies by any means" will be "held responsible", without elaborating.
Join our new commenting forum
Join thought-provoking conversations, follow other Independent readers and see their replies