Raif Badawi: 'Flog me instead of Saudi blogger' says senior US academic
Princeton professor and six others offer to receive 100 lashes each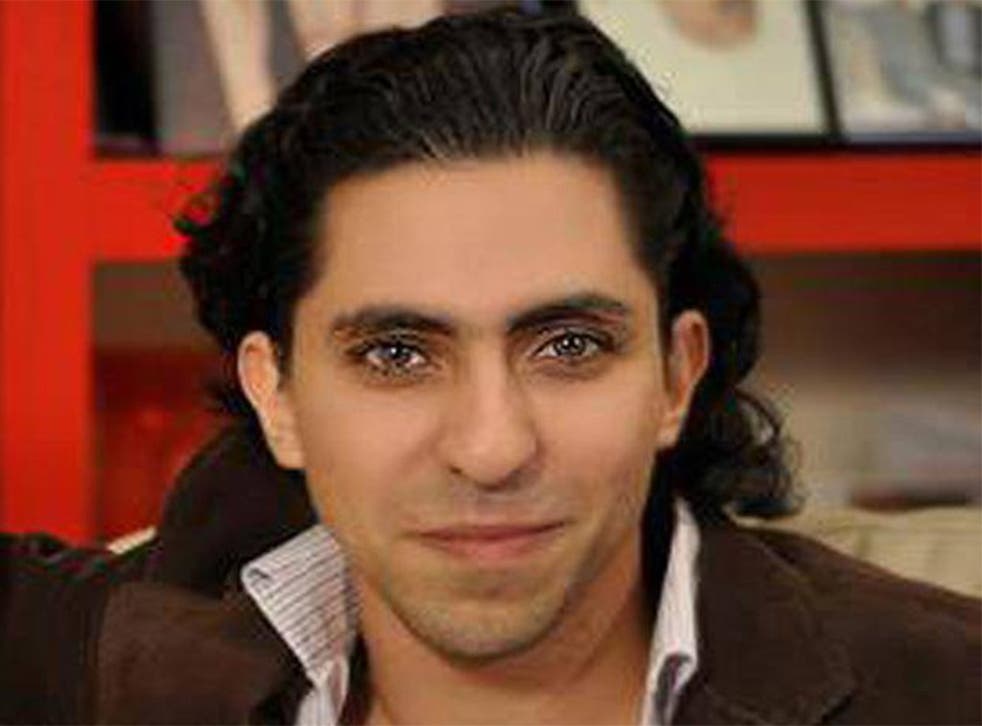 A senior US academic is heading a group that offered to take 100 lashes each if the authorities in Saudi Arabia spare jailed blogger Raif Badawi.
Princeton professor Robert George, vice chairman of the US Commission of International Religious Freedom, has written written to the Saudi Ambassador to the US, urging the release of Mr Badawi and offering to take the punishment instead. The letter is signed nu a prominent Muslim American, along with five other religious freedom activists.
"Compassion, a virtue honoured in Islam as well as in Christianity, Judaism, and other faiths, is defined as 'suffering with another'. We are persons of different faiths, yet we are united in a sense of obligation to condemn and resist injustice and to suffer with its victims, if need be," the letter reads.
It adds: "We therefore make the following request. If your government will not remit the punishment of Raif Badawi, we respectfully ask that you permit each of us to take 100 of the lashes that would be given to him."
Mr Badawi was sentenced to 1,000 lashes and ten years in jail last year after being convicted of offending his country's clerics and insulting Islam. The Saudi blogger received the first of what was supposed to be 20 weekly floggings almost two weeks ago.
In addition to the involvement of Mr George, the letter to the Saudi Ambassador, Adel bin Ahmed Al-Jubeir, has been signed by Dr M Zuhdi Jasser, president of the American Islamic Forum for Democracy.
Also adding their names were Mary Ann Glendon, of the Becket Fund for Religious Liberty, Daniel Mark, assistant professor of Department of Political Science at Villanova University, Hannah Rosenthal, CEO of the Milwaukee Jewish Federation, Eric Schwartz, dean of the Humphrey School of Public Affairs at the University of Minnesota and, Katrina Lantos Swett, president of Lantos Foundation for Human Rights & Justice.
In their letter, the seven advocates described Mr Badawi's sentence as a "grave injustice" in their letter and called on the government to show mercy.
"We would rather share in his victimisation than stand by and watch him being cruelly tortured. If your government does not see fit to stop this from happening, we are prepared to present ourselves to receive our share of Mr Badawi's unjust punishment," the group said.
There was no immediate response from the Saudi authorities.
Said Boumedouha of Amnesty International last week drew attention to the fact that the flogging had to be postponed because of Mr Badawi's injuries.
"Not only does this postponement on health grounds expose the utter brutality of this punishment, it underlines its outrageous inhumanity," he said. "The notion that Raif Badawi must be allowed to heal so that he can suffer this cruel punishment again and again is macabre and outrageous."
Join our new commenting forum
Join thought-provoking conversations, follow other Independent readers and see their replies