Raif Badawi: Flogging of jailed Saudi blogger 'to resume soon'
The blogger's wife, Ensaf Haidar, said she believed the flogging would take place inside a prison, rather than in public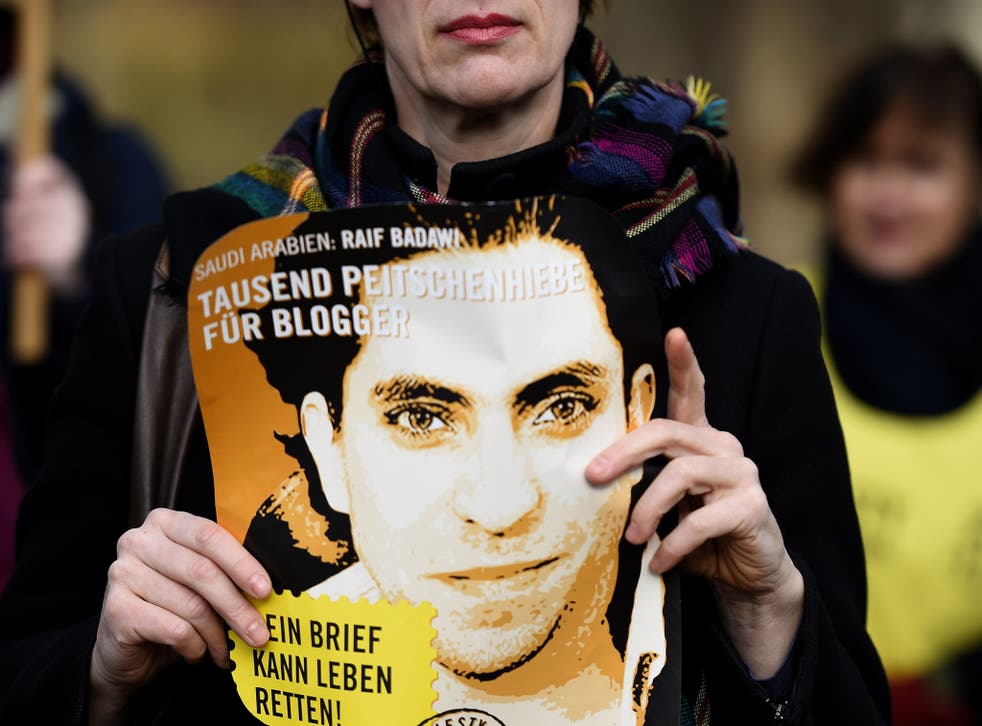 The wife of jailed Saudi blogger Raif Badawi said she has been told the flogging of her husband is due to be resumed soon.
Ensaf Haidar said in a statement she was told by a source that the "Saudi authorities have given the green light to the resumption of Raif Badawi's flogging".
"The informed source also said that the flogging will resume soon but will be administered inside the prison," she said.
Ms Haidar has led an international campaign to draw attention to the car of her husband, who was arrested in 2012 and who in January received the first 50 of the 1,000 lashes to which he was sentenced as part of his punishment for apostasy.
"It is worth mentioning that the same source had warned me of Raif's pending flogging at the beginning of January 2015 and his warning was confirmed, as Raif was flogged on 9th January," she said.
The flogging was halted amid international outcry and concern for the 31-year-old's health, and the resumption of the punishment has been postponed a number of times.
In June, Saudi Arabia's Supreme Court has upheld the sentence of 1,000 lashes and 10 years of imprisonment.
Ms Haidar said she believed the case was still being reviewed by the country's highest court. In July, UK Foreign Office minister, Tobias Ellwood, who told the House of Commons the case was still being examined by Saudi judges.
Campaigners have called on Western governments to intervene in the case and press Saudi ruler King Salman to release him. Earlier this year, the king met Barack Obama at the White House.
"I call on his Majesty King Salman to gracefully end my husband's ordeal and to pardon him," said Ms Haidar, who lives in Canada, having been granted political asylum.
"I also appeal to his Majesty to allow him to be deported to Canada to be reunited with his family and children, who have been deprived of their father for more than four years."
There was no immediate response from the US state department.
Join our new commenting forum
Join thought-provoking conversations, follow other Independent readers and see their replies