Russia has 'substantial' number of troops inside Syria, says Nato secretary-general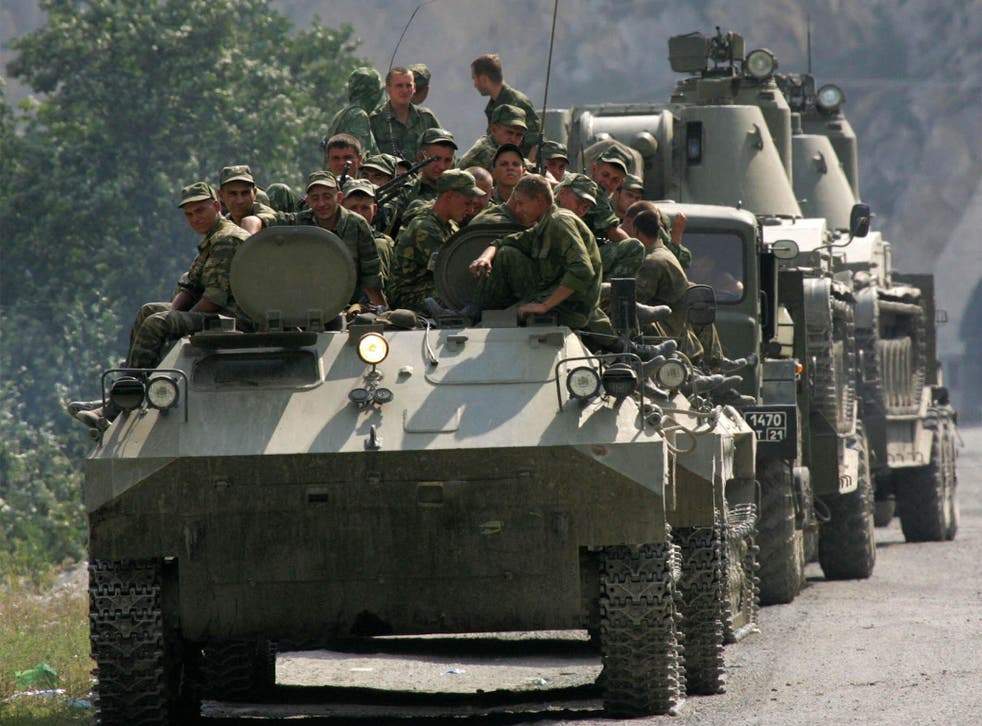 Russia has built up a "substantial" military presence including ground troops in Syria, according to the Nato secretary-general.
Jens Stoltenberg told journalists that Vladimir Putin's forces have not mainly been targeting Isis, but other opposition groups.
"I will not go into any specific numbers but I can confirm that we have seen the substantial build-up of Russian forces in Syria - air force, air defences but also ground troops in connection with the air base they have," he continued.
"And we also see increased naval presence of Russian ships and naval capabilities outside Syria or in the eastern part of the Mediterranean.
"So there has been a substantial military build-up by Russia with many different kinds of capabilities and forces, over the last weeks."
Mr Putin previously said that he had no plans to deploy ground troops in Syria.
"Russia will not take part in any field operations on the territory of Syria or in other states; at least, we do not plan it for now," the Russian President told CBS last week.
Mr Stoltenberg said the US has made contact with Moscow to establish ways to ensure Russian planes and jets from the international coalition fighting Isis do not clash during their missions over Syria.
But relations with Turkey seemed less cordial after Russia's Air Force reportedly violated its airspace on Saturday and Sunday.
Mr Stoltenberg said the reported incidents were "very serious", adding: "It doesn't look like an accident, and we've seen two of them over the weekend."
Syria: *FULL FOOTAGE* GoPro captures Russian jet dropping munitions on ISIS
Russia's defence ministry said the first incursion was unintentional and lasted only "a few seconds" as a fighter jet approached a Syrian air base just over the nearby border in bad weather.
There were reports of air strikes in the Isis-held city of Palmyra today, targeting the jihadist group's vehicles and weapons, as the Kremlin's campaign continued today.
Join our new commenting forum
Join thought-provoking conversations, follow other Independent readers and see their replies