Russia joins fight against Isis: Parliament approves Vladimir Putin's request for military intervention
Fighter planes have already been sent to Bashar al-Assad's strongholds in Syria and the Russian President has discussed the issue with Barack Obama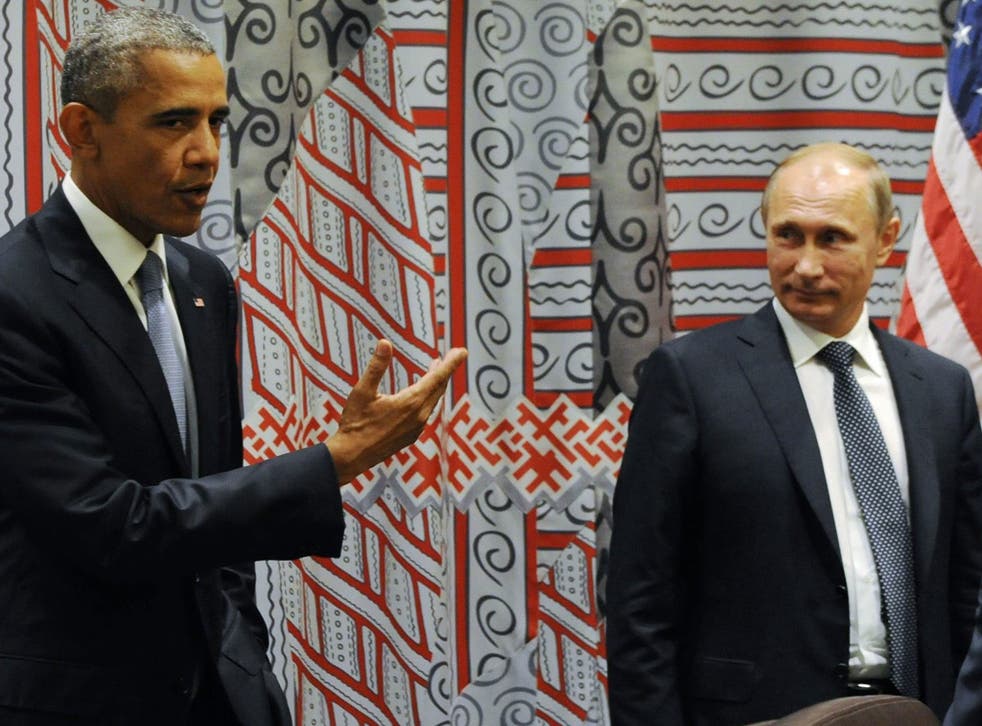 Russia's parliament has formally approved military intervention against Isis after the country sent some of its most advanced fighter planes to Syria.
The Federation Council considered a request by Vladimir Putin to deploy the country's armed forces abroad, according to the country's constitution.
The vote came as France announced an investigation into crimes against humanity allegedly commited by forces loyal to Bashar al-Assad, Russia's controversial ally.
USA: We're ready to work with Russia but not Assad over Syria - Obama
State media quoted a Kremlin aide saying only air force missions, rather than a ground operation, are planned.
"Russia will inform all partners and allies of the decision late today," a report by the Sputnik news agency said. .
The Russian government has also announced the creation of an "information centre" in Baghdad to co-ordinate anti-Isis operations with officers from Iran, Iraq, and Syria.
Its main stated goals are to provide reconnaissance on the number militants, their weapons and movements in the so-called Islamic State, with operations beginning in the coming months.
The last time the Russian President requested approval for military intervention from the upper house was shortly before the annexation of Crimea in March 2014.
In pictures: Syria air strikes (2014)

Show all 20
He had hosted a meeting of the Russian security council at his official residence outside of Moscow to discuss terrorism and extremism on Tuesday night.
Today's request came after Mr Putin's bilateral meeting with Barack Obama on the sidelines of the United Nations General Assembly meeting in New York, where the pair discussed Russia's recent military build-up in Syria.
It had sent at least 28 planes, reportedly including six of its most advanced Su-34 Fullback bombers, to President Assad's strongholds.
Monitors have reported Russian planes carrying out air strikes, including on the besieged Kweris air base, although they were believed to have been piloted by the Syrian air force.
Russia's support for the Syrian regime has so far been a source of deep discord on the UN Security Council.
Its repeated vetoes, mainly on intervention in Syria or calling for investigations into alleged atrocities committed by Assad's forces, have led to criticism that the Kremlin is undermining the council.
Join our new commenting forum
Join thought-provoking conversations, follow other Independent readers and see their replies