While the world was watching Trump, Russia just quietly enlarged its military presence in Syria
Moscow signs long-term leases ensuring both naval and air expansion in the Middle East despite beginning withdrawal from the Syrian conflict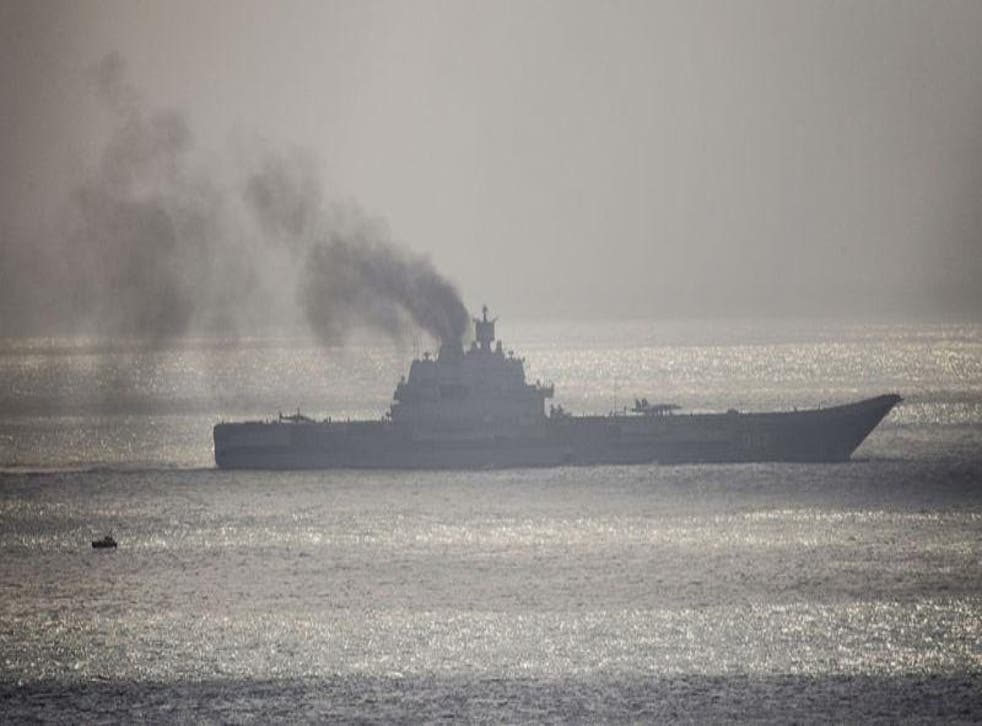 Russia has signed a long-term agreement with the Syrian government to greatly expand its military presence in the country, despite a recent statement from the Russian army's chief of staff that Moscow would begin a military exit from the Syrian conflict.
Russia currently maintains two army bases in government-held Syria.
The new agreement, signed on Friday, will double the amount of space available for Russian warships in the port city of Tartous, taking the number of berths available up to 11, and give Russian forces an airbase, which may be expanded to include a second runway.
Tass, the Russian news agency, said that the agreed leases would last 49 years, and could be renewed for a further 25.
Russian military power since September 2015 has been instrumental in helping Syrian President Bashar al-Assad gain the upper hand in the almost six-year-long war and regain control of Aleppo, which was captured from rebel forces in December.
Russian President Vladimir Putin said Russia had agreed to reduce its military deployment in Syria under the terms of a 30 December ceasefire deal between Syrian opposition groups and the Syrian government, sending its only aircraft carrier and several other warships back to Murmansk last month.
It is widely thought that Aleppo's fall has strengthened Mr Assad's position enough to allow Russia to begin a military exit, although many analysts pointed out at the time that Moscow's revitalised influence in the region is not likely to wane.
Russia: Russian Syria airstrike T-shirts go on sale in Moscow
The news comes as delegations from Syria's government and Sunni rebel groups as well as Russia, Turkish and Iranian diplomats prepared for peace talks in the Kazakh capital Astana on Monday.
The new initiative, designed to restart the peace process, was brokered by Russia and Turkey, which has backed Syria's rebels in the conflict.
On Saturday it emerged that although the new US administration of Donald Trump had belatedly been invited to the talks, the US would not be sending a delegation, a State Department statement said.
Mr Trump's exact policy position on the complex Syrian civil war is unclear. Previously, the US has backed a broad coalition of Sunni rebels fighting against the Syrian regime, and maintained that President Assad must be removed from power.
President Trump has previously stated that while he "did not like [Mr Assad] at all", shoring up his regime is the best way to stem the growth of extremist groups such as Isis that have flourished in the chaos of the civil war to threaten the US.
Join our new commenting forum
Join thought-provoking conversations, follow other Independent readers and see their replies