Russian air strikes in Syria kill 34 civilians including '6 children and 11 women'
Russia's intervention in the conflict has been criticised by other world leaders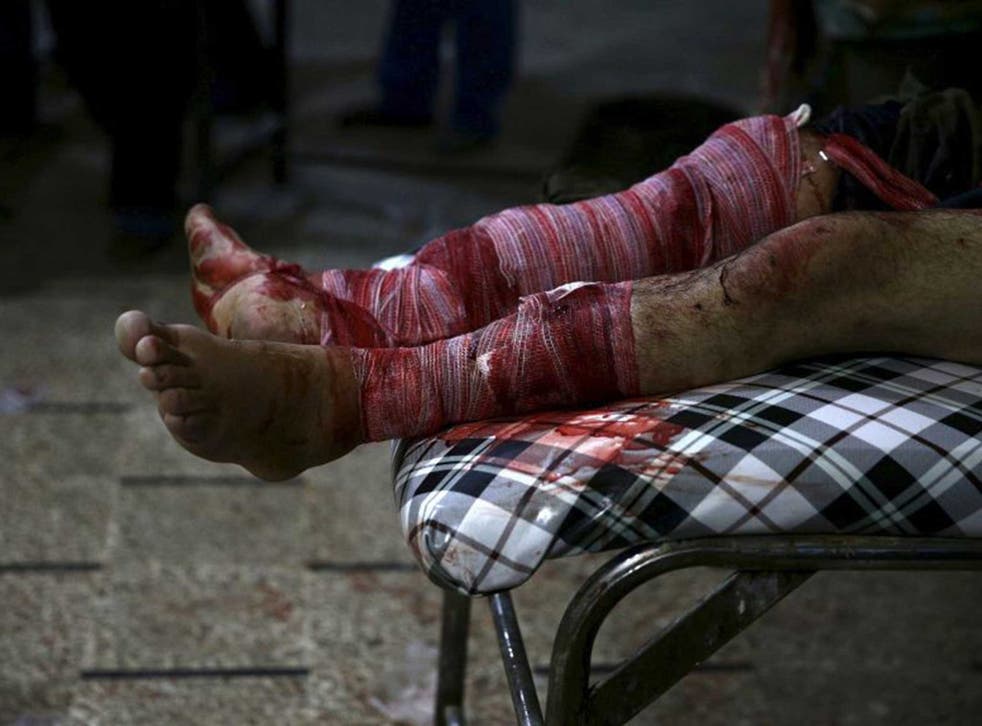 A Syrian activist group has claimed Russian air strikes have killed at least 34 civilians in the past two days – including six children and 11 women.
Two air strikes targeted al-Bab city, Azaz town in Aleppo province, as well as Isis's self-proclaimed capital of Raqqa, according to the British-based Syrian Observatory of Human Rights (SOHR).
The group claims six children and 11 women were killed in the strike, as well as two rescue workers, according to the SOHR's head Rami Abdel Rahman. He claimed no suspected militants had been killed in the attack.
Kurdish fighters battling the extremists have claimed the group has been substantially weakened by air strikes. "Daesh (Isis) is becoming weaker and weaker after our recent offensive in al-Hawl," a YPG (People's Protection Units) commander told Sky News.
Russia began launching strikes into Syria roughly 10 weeks ago in the face of global criticism, with Philip Hammond recently claiming the Kremlin's forces were targeting opposition forces rather than Isis positions.
Despite this, other nations – among them the UK – have subsequently joined a US-led coalition against Isis, also known as the Islamic State or Daesh, and also launched strikes into Syria.
In pictures: Syria air strikes (2014)

Show all 20
On Friday, officials in Washington confirmed three coalition strikes had apparently destroyed an Isis mortar position and two fighting positions.
More than 250,000 people have been killed by the conflict in Syria. The chaos in the country has echoed across the region, displacing millions and precipitating one of the largest migrations in recent human history.
Join our new commenting forum
Join thought-provoking conversations, follow other Independent readers and see their replies