Russian air strikes in Syria: Vladimir Putin's spokesperson admits targeting rebel groups that aren't Isis
A second day of bombing on Thursday has reportedly hit areas held by other Islamist groups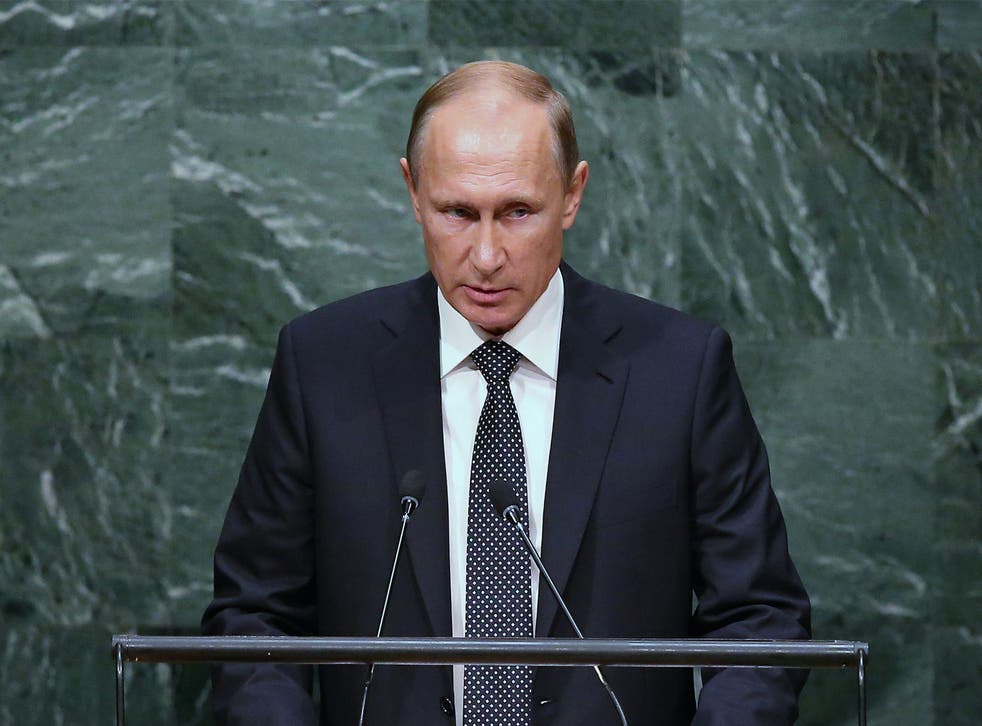 Russia has admitted that its air strikes will not solely be targeting Isis.
Vladimir Putin's official spokesperson said that "well known" militant groups were in its sights but did not name individual organisations.
"These organisations (on the target list) are well-known and the targets are chosen in coordination with the armed forces of Syria," Dmitry Peskov said.
When asked whether Mr Putin was satisfied with the way the Russian air campaign was shaping up, he added: "It is too early to talk about that."
The admission diverted from the Russian government's previous focus on Isis, which calls itself the Islamic State, in official statements.
Ministers dismissed claims that Wednesday's strikes had hit non-Islamist rebels, with the Russian ministry of defence publishing a video claiming to show Isis warehouses, equipment and vehicles being blown up.
Sergei Ivanov, Mr Putin's chief of staff, said on the first day of bombing that "the operation's target is solely air support for the Syrian government forces in their fight against Isis".
Russian airstrikes hit Syria as '36 civilians are killed'
Sergei Lavrov, the foreign minister, said: "Rumours that the targets of these strikes were not Isis positions were groundless."
But initial reports today indicated that areas under the control of other rebel groups, including Jisr al-Shugour, Kafr Nabl and Ghanto, were being bombed, along with the towns of Talbiseh and Latamneh, where witnesses claimed they were also hit by the Russians on Wednesday.
In pictures: Russian air strikes in Syria

Show all 19
Jisr al-Shughour is a stronghold of a coalition of Islamist groups called Jaysh al-Fateh, meaning the Army of Conquest, which includes al-Qaeda affiliate Jabhat al-Nusra and Ahrar al-Sham.
The Russian defence ministry said at least 20 air strikes have been carried out so far in its campaign. The US and its allies have carried out at least 7,162 strikes in Iraq and Syria as part of Operation Inherent Resolve.
Join our new commenting forum
Join thought-provoking conversations, follow other Independent readers and see their replies