Russian jets destroy Isis oil convoy after Putin accuses Turkey of buying oil from jihadist group
Moscow has since published satellite images purporting to show Turkish tanker trucks filling up with oil at an installation controlled by Isis in Syria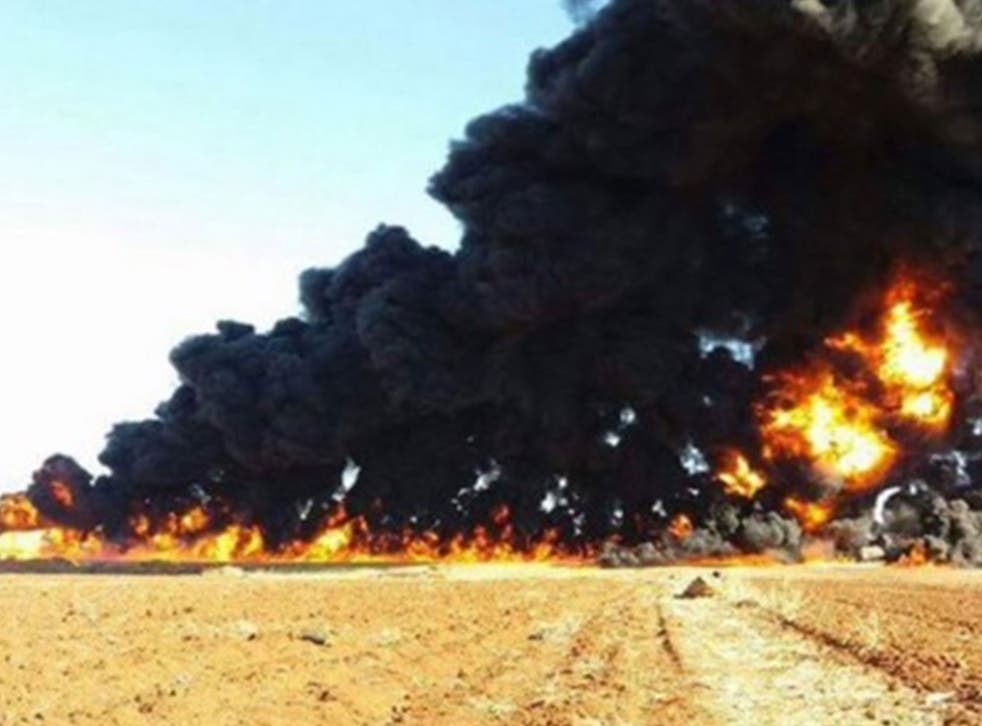 An Isis oil convoy was destroyed by a Russian air strike in Syria, days after Russian President Vladimir Putin accused Turkey of buying oil from Isis.
Video footage shows thick black smoke billowing into the sky from the remains of the oil tanker, targeted in the northern outskirts of Aleppo province.
Firefighters can be seen trying to contain the fire.
The video emerged days after President Putin accused Turkey of shooting down a Russian jet to protect its oil supplies from Isis.
Moscow has since published satellite images purporting to show Turkish tanker trucks filling up with oil at an installation controlled by Isis in Syria, before crossing the border into Turkey.
Turkish President Recep Tayyip Erdogan hit back on Wednesday, saying no one had the right to "slander" Turkey by accusing it of buying oil from Isis, and that he would stand down if such allegations were proven to be true.
He later said he has proof that Russia is involved in illegally buying oil from Isis in Syria.
Join our new commenting forum
Join thought-provoking conversations, follow other Independent readers and see their replies