Isis destruction of Syria's Palmyra confirmed by UN satellite images of Temple of Bel
UN satellite analysts said the images showed the temple had been almost entirely destroyed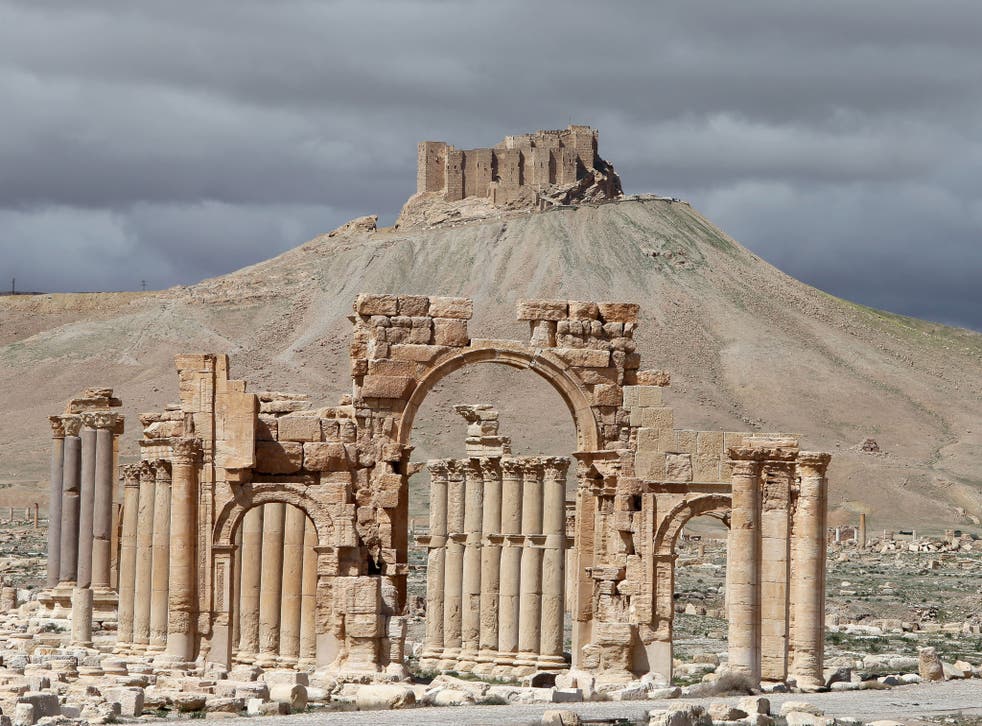 A satellite image of the Syrian city of Palmyra confirms that the ancient Temple of Bel has been destroyed, according to the United Nations.
There have previously been unconfirmed reports that the Temple of Bel in Palmyra had been destroyed, but solid reports could not make it out of the Isis-controlled city.
Maamoun Abdulkarim, the head of the Syrian Department of Antiquities, said that although he believed there had been a large explosion at the temple, most of the site remained intact.
However, UN satellite analysts have now said that almost nothing remains of the 2,000-year-old temple.
In a statement, the UN's training and research agency said: "We can confirm destruction of the main building of the Temple of Bel as well as a row of columns in its immediate vicinity."
Isis seized control of Palmyra in May, and have destroyed a number of prized ruins in the city.
Ancient monuments under Isis threat

Show all 8
The ruins comprise a major World Heritage Site, but the Temple of Bel was considered one of the most important and best-preserved structures in Palmyra.
The group have also recently destroyed another major ruin in the city, the Baalshamin temple. Satellite images showed that this temple had been completely destroyed in parts, and heavily damaged in others.
Isis have destroyed a number of historical sites and ancient works of art in the areas they control, due to beliefs that the ancient relics are heretical.
Join our new commenting forum
Join thought-provoking conversations, follow other Independent readers and see their replies