Saudi Arabia claims 'difference is clear' between state sanctioned executions and Isis beheadings
Top official says Isis has no legitimate way to decide to kill people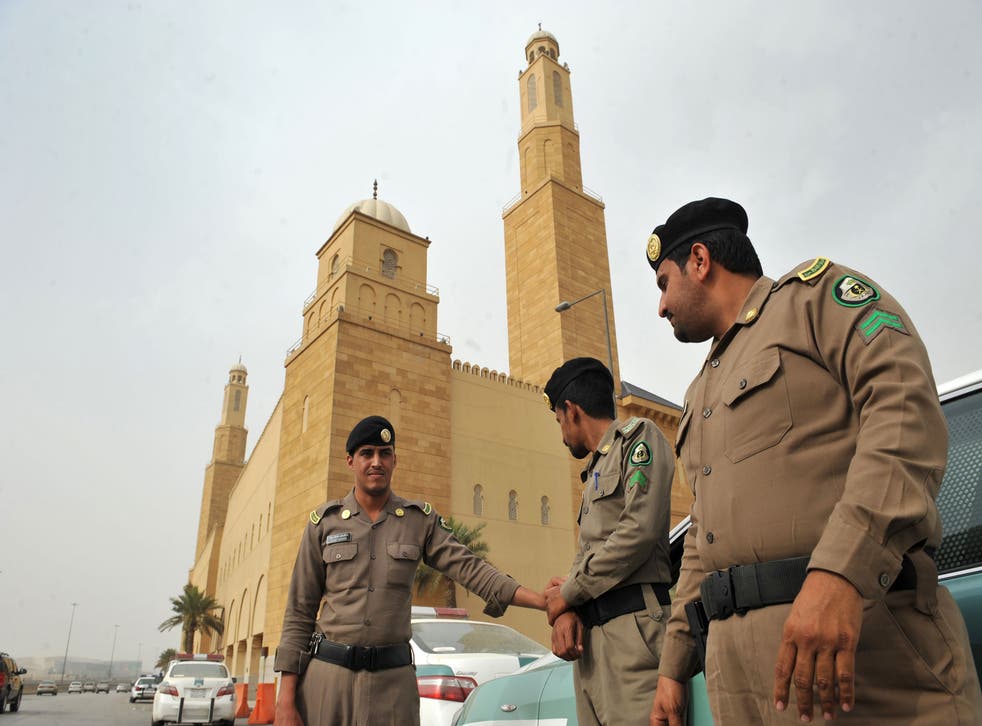 A top official in Saudi Arabia has claimed executions and beheadings it carries out are not comparable with those committed by Isis, insisting they are different because their death penalty is carried out based on a court decision.
Interior Ministry spokesman Maj. Gen. Mansour al-Turki said the killings committed by Isis, who most recently beheaded Japanese freelance journalist Kenji Goto, are "arbitrary" during an interview with NBC News.
The ultra-conservative Kingdom executed at least 68 people between January and November in 2014, according to Human Rights Watch, although this number is as high as 87 in some reports. In August, the United Nations expressed concern when its execution rate went up to a rate of one per day. Eight of those killed during that month were beheaded.
Saudi Arabia's human rights record was thrust into the spotlight even further recently when a video emerged showing the public beheading of a Burmese woman being dragged through the streets and held down by four police officers as she screamed: "I did not kill".
In September, Private Eye reported that in the 21 months between US photojournalist James Foley's capture in November 2012 and his subsequent beheading by Isis in 2014, Saudi Arabia had executed 113 people.
Defending Saudi Arabia's use of the death penalty, Mr al-Turki said it was a crime to kill people without a justice system, as Isis militants do in their stronghold.
"Isis has no legitimate way to decide to decide to kill people," he said. "The difference is clear.
Ten places where most executions were carried out in 2013

Show all 10
"When you kill somebody without legitimate basis, without justice system, without court, that is still a crime whether you behead them or kill [them] with a gun.
"When we do it in Saudi Arabia we do it as a decision made by a court," he added. "The killing is a decision; I mean it is not based on arbitrary choices, to kill this and not to kill this."
Mr al-Turki added the Saudi government would be focusing on security and defeating terrorism under the leadership of new King Salman bin Abdul-Aziz Al Saud.
"We have done a great job actually on improving the public awareness of al-Qaeda and Isis and their goals ... and how they [have] deviated actually from the religion of Islam. In many situations for example, in cooperation with families, we have been able to prevent many young people from leaving Saudi Arabia to join extremist groups."
Adam Coogle, a Saudi Arabia researcher for Human Rights Watch, criticised Mr al-Turki's defence. He told The Independent: "The comments from the Government spokesman do not reflect the fact that over the years human rights organisations have documented serious due process flaws within the Saudi criminal justice system.
"Even if punishments are handed down by an organised court, you can still get sentenced to death for sorcery in that country.
"I think I don't necessarily agree with the spokesman's argument, however. I think there are differences between Saudi Arabia and Isis - Saudi doesn't execute political dissidents, for example, it doesn't execute people because of their religion. It's a different situation, even though the punishments and reality look very similar."
Join our new commenting forum
Join thought-provoking conversations, follow other Independent readers and see their replies