Saudi Arabia could lift ban on women drivers
Recommendations from the King's advisory council propose letting women over 30 drive under certain conditions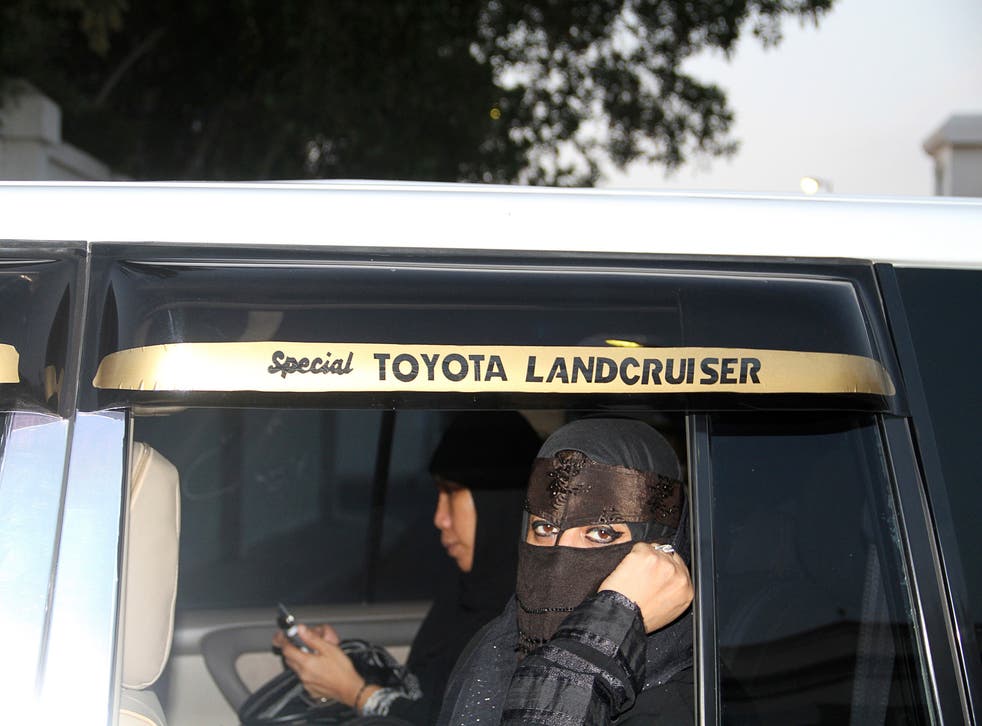 It's the only country in the world where women are not allowed to drive, but that could be about to change.
The advisory council to King Abdullah of Saudi Arabia has recommended the country's government lift the long-standing ban on women drivers despite decades of cracking down on protests.
But, even if the Shura Council's recommendations are taken up by the autocratic king, the ban will still remain in place for women under 30 – an anonymous council member told The Associated Press.
For those old enough to get behind the wheel there would still be other constraints.
They would only be allowed to drive between 7am and 8pm from Saturday to Wednesday and from midday to 8pm on Thursday and Friday, the weekend in the oil rich kingdom.
Permission from a male relative – a husband or father, brother or son – would be required and outside of the cities women could not drive without a man present in the car.
Women drivers would also have to be conservatively dressed and wearing no make-up, according to the official.
The recommendation marks a surprising shift in attitudes towards women. Within Saudi Arabia, genders are segregated under the strict interpretation of Islamic Shariah law known as Wahhabism.
Women are required to wear a headscarf and loose, black robes in public and need male permission to travel, get married and even enrol in higher education.
The driving ban has long been supported by the kingdom's ultraconservative Muslim clerics who claim "licentiousness" will spread if women are allowed to drive.
In the past, protests against the ban have been met with heavy penalties.
During the first major protest in 1990, around 50 women took to the streets in cars. They were jailed for a day, had their passports confiscated and lost their jobs. Their male relatives were also barred from travelling for six months.
In June 2011 about 40 women drove in a protest sparked by the arrest of a woman who had posted a video of herself driving online. One woman protestor was arrested and sentenced to 10 lashes, though this was later overturned by the king.
The latest campaign against the ban came last month when female activists drove around their neighbourhoods and posted video clips on social networking sites.
The driving ban has long forced women to hire live-in drivers. Women who can't afford to pay the costs of a having a driver, about £200 a month, are forced to rely on male relatives.
The 150-member Shuria Council is the closest thing to a Parliament in the kingdom, but has no legislative powers. In January last year King Abdullah appointed 30 female members to the council.
A new "female traffic department" is expected to be created under the recommendations which would deal with women drivers if their cars broke down and issue fines.
Female traffic officers would be under the supervision of the "religious agencies", according to the official.
Saudi Arabia has no written law barring women from driving – only fatwas, or religious edicts, by senior clerics.
Additional reporting by The Associated Press.
Join our new commenting forum
Join thought-provoking conversations, follow other Independent readers and see their replies