Saudi Arabia executions: The political protesters who were killed – and those still on death row
The execution of 47 people in Saudi Arabia on New Year's Day has been condemned around the world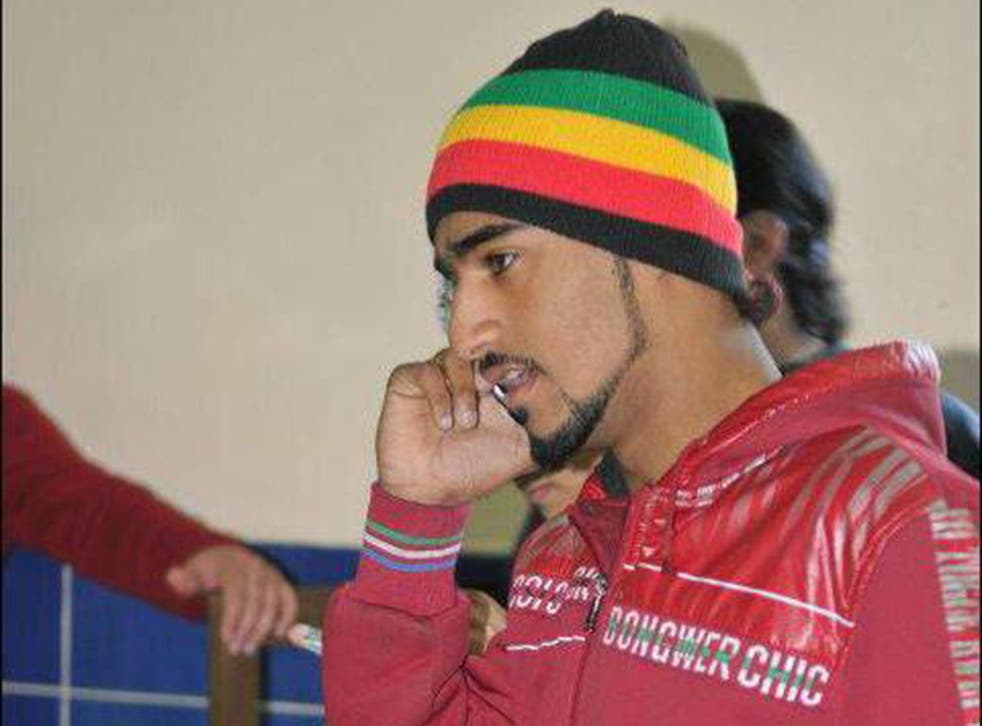 The executed political protesters
Mohammad Faisal al-Shioukh was 19 when Saudi authorities arrested him in February 2012. He was one of seven protesters sentenced to death before the kingdom's controversial Specialised Criminal Court for their participation in various Arab Spring protests between 2011 and 2012.
According to the human rights group Reprieve, Mr al-Shioukh was beaten with batons and electric cables while in jail in an attempt to force him to confess.
The charges to which he eventually confessed included chanting against the Saudi government, burning tires, obstructing roads, and daubing anti-establishment graffiti on walls. He was executed at Al-Ha'ir Prison in Riyadh, aged 23.
---
Ali Saeed al-Rebh was 18 when he was detained at his school by police officers who later reportedly subjected him to torture and mistreatment, including beatings and being burnt with cigarettes.
During a hearing at the Specialised Criminal Court, prosecutors claimed that his attendance at pro-reform demonstrations amounted to "herabah" or unlawful warfare and requested his execution by crucifixion. The judge rejected their request but still passed a death sentence for various "crimes" including vandalism, helping to organise demonstrations with a mobile phone, attending an address given by Sheikh Nimr al-Nimr, and covering up for a wanted man.
Mr al-Rebh was executed at Al-Ha'ir Prison, aged 22.
---
Mohammad Suweimal was also arrested in 2012 for his involvement in anti-government protests and subsequently sentenced to death. Little else is known about him at this stage.
---
Still on death row
Ali al-Nimr, the nephew of the recently executed Sheikh Nimr al-Nimr, was sentenced to death by crucifixion at the age of 17 for his part in the Arab Spring pro-democracy uprising. He was accused of participating in an illegal demonstration as well as other "offences" including "explaining how to give first aid to protesters" and using his BlackBerry to invite others to join the protest.
According to Reprieve, after being held in pre-trial detention for two years without access to a lawyer, he was tortured and forced to sign a false confession – the only evidence brought against him at his trial. His final appeal – the last legal obstacle to his execution – was heard in secret without his knowledge.
---
Dawood al-Marhoon was also only 17 when he was arrested for participating in an anti-government protest. He was initially asked to spy on his fellow protesters by police. When he refused, they arrested him at hospital as he awaited surgery for an eye injury.
He was taken to a juvenile offenders' facility where he was reportedly tortured and forced to sign a blank document that would later contain his "confession". At his subsequent trial, he was sentenced to death by beheading and is being held in solitary confinement at Riyadh's Al-Hayir prison awaiting execution.
---
Juveniles on death row in Saudi Arabia

Show all 8
Abdullah Hasan al-Zaher is one of the youngest protesters to face the death penalty in Saudi Arabia.
Shot and injured by the kingdom's security forces as he took part in a demonstration in March 2012 at the age of 15, he was later reportedly beaten with iron rods until he signed a "confession" which was later used to convict him.
Charges against him included participating in demonstrations, harbouring protesters and chanting slogans. He was sentenced to death in October 2014 by the Specialised Criminal Court in Riyadh, and is being held in solitary confinement at Asir prison in the south-west of the kingdom.