Saudi Arabia warns Iran after accusations government 'murdered' Hajj pilgrims killed in stampede
'We will never relent in protecting this holy land and our dear country,' Prince Khaled al-Faisal says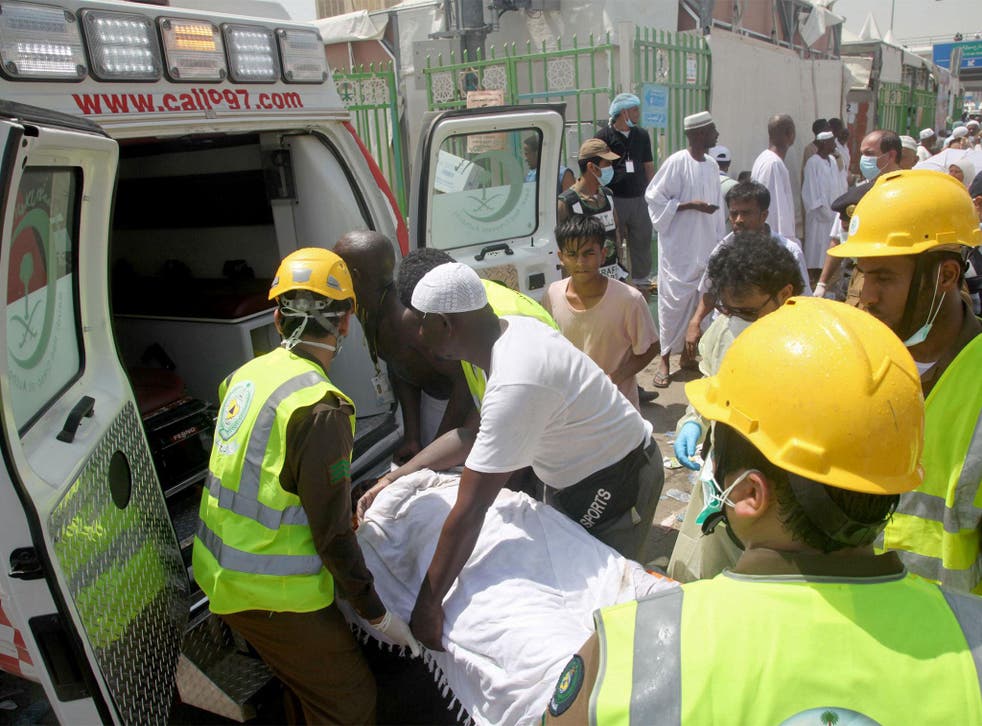 A Saudi prince has threatened to "deter every aggressor" amid a war of words with Iran over a deadly stampede during last year's Hajj pilgrimage.
Ayatollah Ali Khamenei, the Supreme Leader of Iran, accused "heartless and murderous Saudis" of deliberately causing the disaster that killed an estimated 2,000 Muslims near Mecca in 2015.
His comments prompted a fiery retort from Prince Khaled al-Faisal, governor of the holy city in Saudi Arabia.
He said the orderly conduct of this year's pilgrimage, seeing an estimated two million Muslims travel to Mecca, "is a response to all the lies and slanders made against the kingdom".
Iran: Thousands mourn victims of Hajj stampede
Prince Khaled continued by relaying a message for the Iranian government on Wednesday evening, the Saudi Press Agency (SPA) reported.
"I pray to God Almighty to guide them and to deter them from their transgression and their wrong attitudes toward their fellow Muslims among the Arabs in Iraq, Syria, Yemen and around the world," he was quoted as saying. "But if they are preparing an army to invade us, we are not easily taken by someone who would make war on us. When we desire, and with the help of God Almighty, we will deter every aggressor and will never relent in protecting this holy land and our dear country. No one can defile any part of our country if any one of us remains on the face of the Earth."
There has recently been a rise in rhetoric between politicians in Saudi Arabia and Iran over the Hajj disaster and continuing tensions over international relations and foreign intervention.
In pictures: Hajj stampede

Show all 10
Saudi Arabia, with a Sunni Wahabi government, is allied to the US and UK, while Shia Muslim Iran has close ties to Russia and China.
The two nations are backing opposite parties in conflicts including Syria and Yemen, while tensions have been further inflamed by Saudi Arabia's execution of a Shia cleric and ensuing violent protests.
Riyadh broke off relations with Tehran after its embassy there was attacked and set on fire by people protesting against Sheikh Nimr's death, for which Iran's Revolutionary Guards promised "harsh revenge".
Iran blamed the 2015 Hajj disaster on Saudi incompetence, with Ayatollah Khamenei saying Muslims should not let Saudi rulers escape responsibility for "crimes" he said they had committed in Middle Eastern conflicts.
More than 400 people killed in the stampede were Iranian pilgrims, crushed as they made their way down a narrow street to perform the "Stoning of the Devil" ritual in Mina.
An investigation has been opened by Saudi Arabian authorities.
Additional reporting by Reuters
Join our new commenting forum
Join thought-provoking conversations, follow other Independent readers and see their replies