Saudi social media users defend woman who faced death threats after being pictured not wearing a hijab or abaya
'I'm amazed by the courage and the resilience of Saudi women'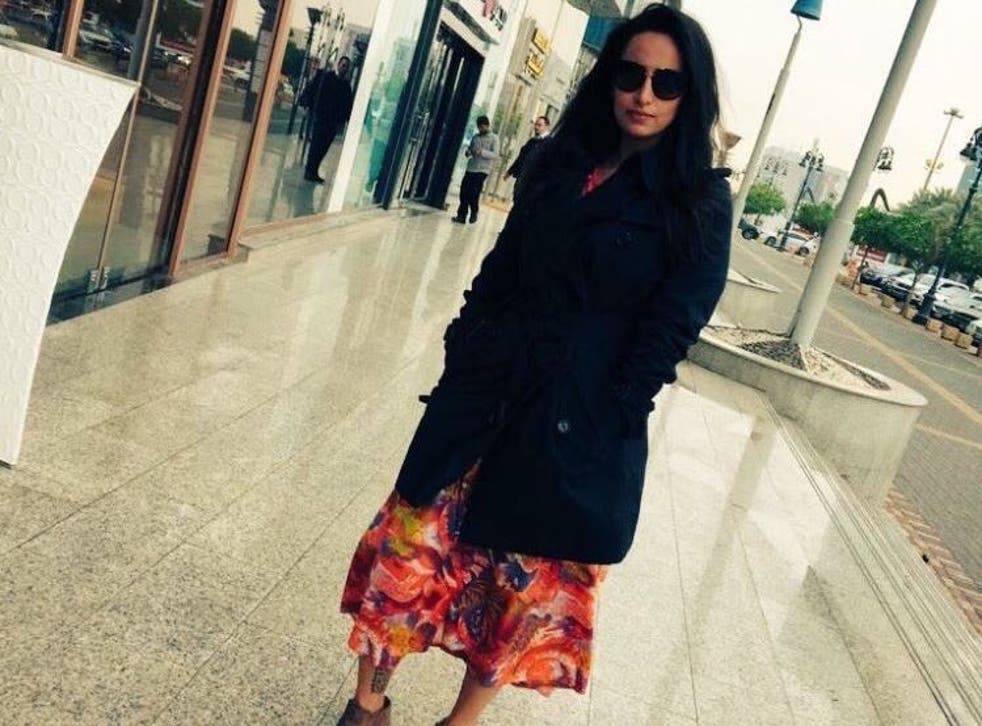 Social media users in Saudi Arabia rushed to the defence of a woman who faced death threats for being pictured in public wihout an abaya or hijab.
Some Twitter users reacted with outrage after the emergence of the image allegedly taken in capital city Riyadh, with one person demanding: "Kill her and throw her corpse to the dogs".
The photo was reportedly first posted by an account under the name of Malak Al Shehri, which has since been deleted, reports the International Business Times.
An unnamed student who reposted the image told the website that Ms Al Shehri had announced she was going out to breakfast without either a hijab or abaya; a traditional Saudi body covering.
The student said she started receiving death threats after posting proof in response to followers who had asked to see a photo.
Saudi Arabia executes prince accused of killing man in brawl
"So many people retweeted it and what she did reached extremists, so she got threats," the student said. "She deleted her tweets but they didn't stop, so she deleted her account."
One user wrote "we propose blood", while another demanded a "harsh punishment for the heinous situation".
Despite the outrage, far more users in the country came out in support of the woman's actions.
The controversy comes amid an escalating row over ending a ban on women driving in the Kingdom.
Saudi Arabia is the only country on the planet that still bans female drivers, but a member of the royal family has proposed changing the decades-old rule.
Register for free to continue reading
Registration is a free and easy way to support our truly independent journalism
By registering, you will also enjoy limited access to Premium articles, exclusive newsletters, commenting, and virtual events with our leading journalists
Already have an account? sign in
Register for free to continue reading
Registration is a free and easy way to support our truly independent journalism
By registering, you will also enjoy limited access to Premium articles, exclusive newsletters, commenting, and virtual events with our leading journalists
Already have an account? sign in
Join our new commenting forum
Join thought-provoking conversations, follow other Independent readers and see their replies