Saudi Prince Al-Waleed bin Talal faces backlash for 'promising Bentleys to fighter pilots bombing Yemen'
Prince Al-Waleed bin Talal's reported offer was criticised heavily by people affected by the bombing campaign in Yemen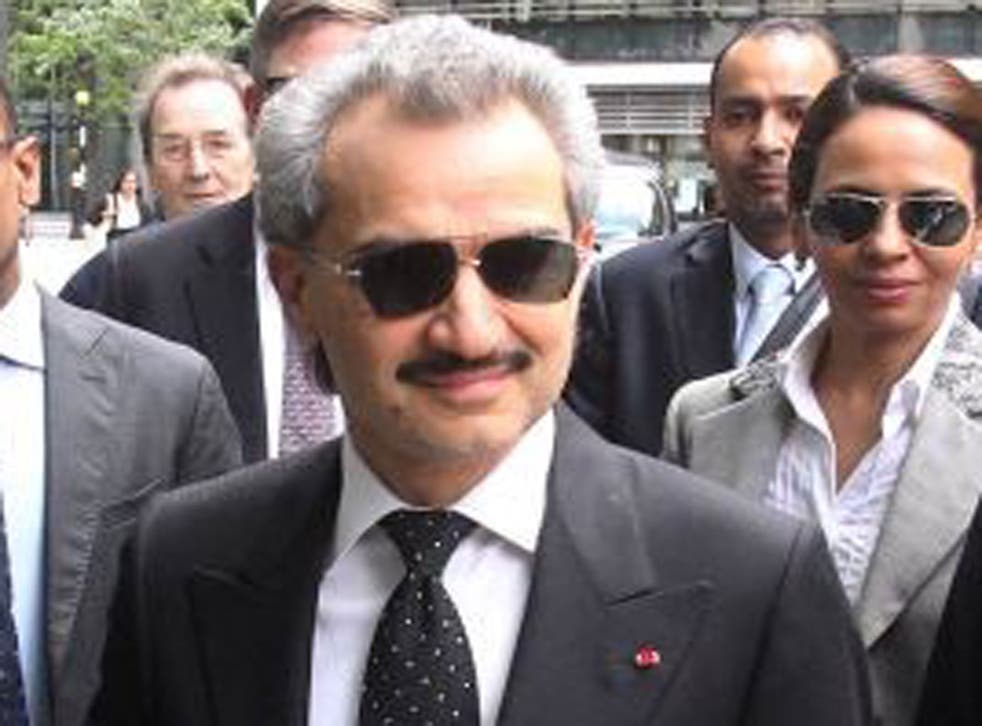 A Saudi Prince has come under fire on social media after reportedly promising luxury Bentley cars to fighter pilots involved in bombing strikes in Yemen.
Prince Al-Waleed bin Talal apparently made the offer in a tweet after the Kingdom announced the end to the first stage of a bombing campaign targeting Houthi rebels, the BBC reports.
The Prince, who has three million followers on Twitter, reportedly wrote: "In appreciation of their role in this operation, I'm honoured to offer 100 Bentley cars to the 100 Saudi [fighter] pilots".
Some in the ultra-conservative Kingdom praised Prince Al-Waleed's generosity, but many outside of Saudi Arabia responded furiously.
One man in Yemen posted pictures of his destroyed house, with the caption: "Glad I'm alive. But whose paying for all this mess? I get blown up, pilots get the Bentley's. Unfair world."
The offer also invoked fury from others across the world, with many asking when he would invest money in rebuilding parts of Yemen devastated by strikes.
The tweet has since been deleted, although screenshots are still being circulated on Twitter. Some Saudi Arabian reports suggested the Prince's account had been hacked. This has not been officially confirmed.
The Prince is known for his lavish lifestyle and reportedly has a fleet of private jets, over 200 cars including Lamborghinis and Ferraris, and lives in extravagant palaces.
Join our new commenting forum
Join thought-provoking conversations, follow other Independent readers and see their replies