Saudis use social media to vent frustrations with the Kingdom
More than half population now online as regime tolerates greater freedoms after 2011 Arab Spring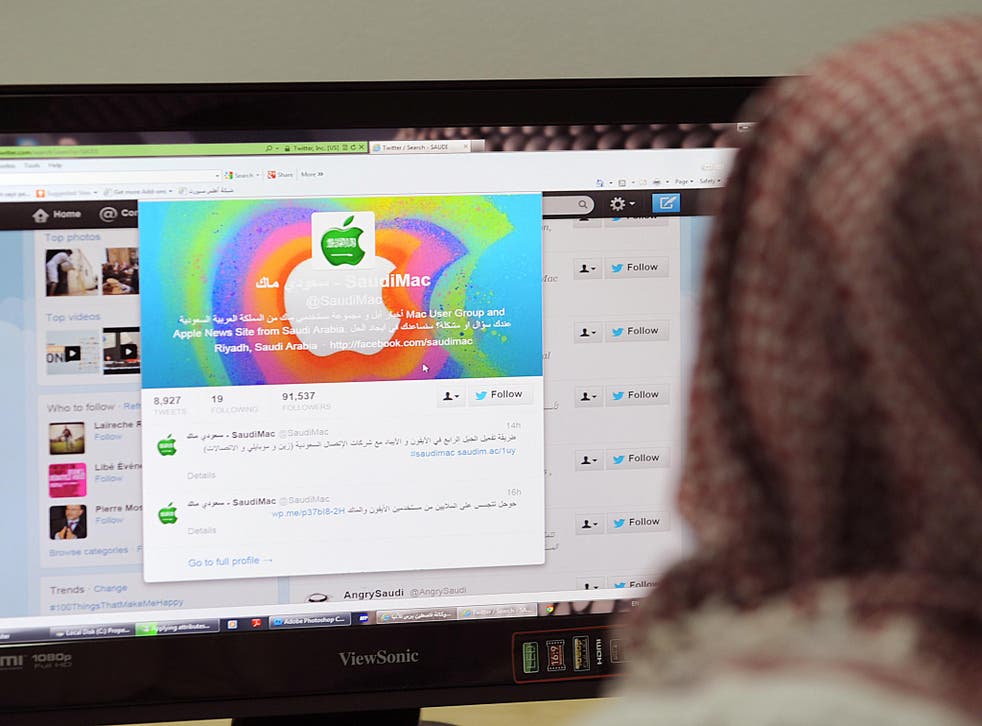 When Saudi Arabia announced a programme to provide people with affordable homes last month, only a few hours passed before online critics started attacking the performance of the Housing Ministry.
A man wrote on Twitter that the agency "is all promises but we have yet to see them implement anything". Another said the ministry should solve problems with previous projects before starting new ones. The ministry defended its plan the same day, in a rare government response to public discontent in an absolute monarchy.
Saudis, with the world's largest proportion of internet users accessing Twitter, are turning online to avoid the censorship of traditional media, and to question government in a way that's transforming their relationship with the ruling Al Saud family. While that might in the past have resulted in a jail sentence, the Saudi authorities are accepting greater online freedom since the Arab Spring uprisings started in 2011.
"Social media provides a space for interaction that isn't permitted in public," said Lori Plotkin Boghardt, a senior fellow at the Washington Institute for Near East Policy who follows social media trends in Saudi Arabia and Gulf politics. "Saudi leadership views the use of social media to express discontent as a fact of modern life that must be tolerated. Not allowing it might lead to further disgruntlement."
A third of Saudi internet users access Twitter each month, the largest proportion in the world, according to data from PeerReach. YouTube and Instagram are the other two most popular social media sites in the kingdom.
The increase in online media use is being supported by economic growth of 3.6 per cent last year, employment initiatives and by a population structure where a majority of the 30 million people in the country are under the age of 30.
King Abdullah, who was born in 1924, raised the minimum wage for Saudi workers and increased spending to ward off the political unrest that has swept through other Arab countries. He allocated record funds to build roads, airports and industrial centres to reduce the country's dependency on oil revenues.
Saudi Telecom and Etihad Etisalat, the two largest telecommunications providers in the country, have expanded their services in response to customer demand. Internet penetration reached 55 per cent of the population at the end of the first half of last year, according to data from the country's telecoms regulator.
Saudi online debates are in sharp contrast to the conformity of many elements of life in a conservative Islamic society.
"Social life in Saudi Arabia tends to be heavily regulated and tradition-bound, but online most of these restrictions melt away," said David Weinberg, a senior fellow at the Washington-based Foundation for Defense of Democracies, who follows social and political change in Saudi.
The government is in a "delicate" balancing act, said Fahad Nazer, a former analyst for the Saudi embassy in Washington. "While they have allowed these necessities of modern life, they are also sensitive to the concerns of conservatives."
Some online chat applications have been banned. In June, the telecoms authority blocked Viber, a free mobile phone application, and threatened others that failed to comply with regulations. State media is also censored, though even here discussion is becoming more open.
"There is little doubt that the political culture is changing, slowly but surely," said Mr Nazer. "The virtual public space allows Saudis of all ages to discuss in public what used to be discussed in private."
© Bloomberg
Join our new commenting forum
Join thought-provoking conversations, follow other Independent readers and see their replies