Street protests across Turkey after woman was 'killed after resisting rape'
Protesters took to the streets in Ankara, Istanbul, and Mersin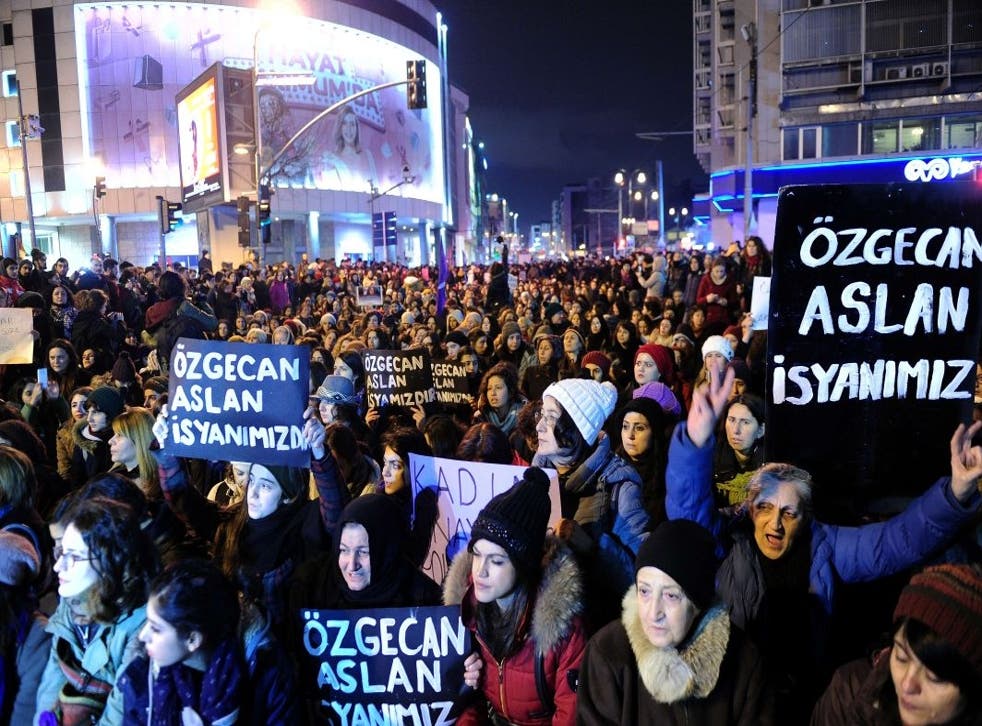 Thousands of women's rights activists have taken to the streets in cities across Turkey after a woman was allegedly killed after resisting an attempt to rape her.
The burnt body of Ozgecan Aslan, 20, was found in a riverbed in the city of Mersin in the south of the country on Friday.
Police have arrested three men in connection with the death: a minibus driver, his father, and a friend.
Officers believe the driver allegedly tried to rape Ms Aslan, who fought back with pepper spray but was then stabbed to death and beaten around the head with an iron pipe.
The murder has caused an outcry across Turkey and the Turkish president Recep Tayyip Erdoğan has telephoned the woman's family to offer his condolences, according to BBC News.
Protests took place in the country's capital Ankara, its largest city Istanbul, and Mersin itself.
Banners at the protest read "Enough, we will stop the murder of women!"
Other demonstrators carried pictures of Ms Aslan, whilst some performed protest dances.
The vast majority of the demonstrators were themselves women.
Join our new commenting forum
Join thought-provoking conversations, follow other Independent readers and see their replies