Syria air strikes: Rebels and Damascus condemn RAF bombing raids on Isis
However, Francois Hollande hails the 'new response to the call for European solidarity' he made after the Paris attacks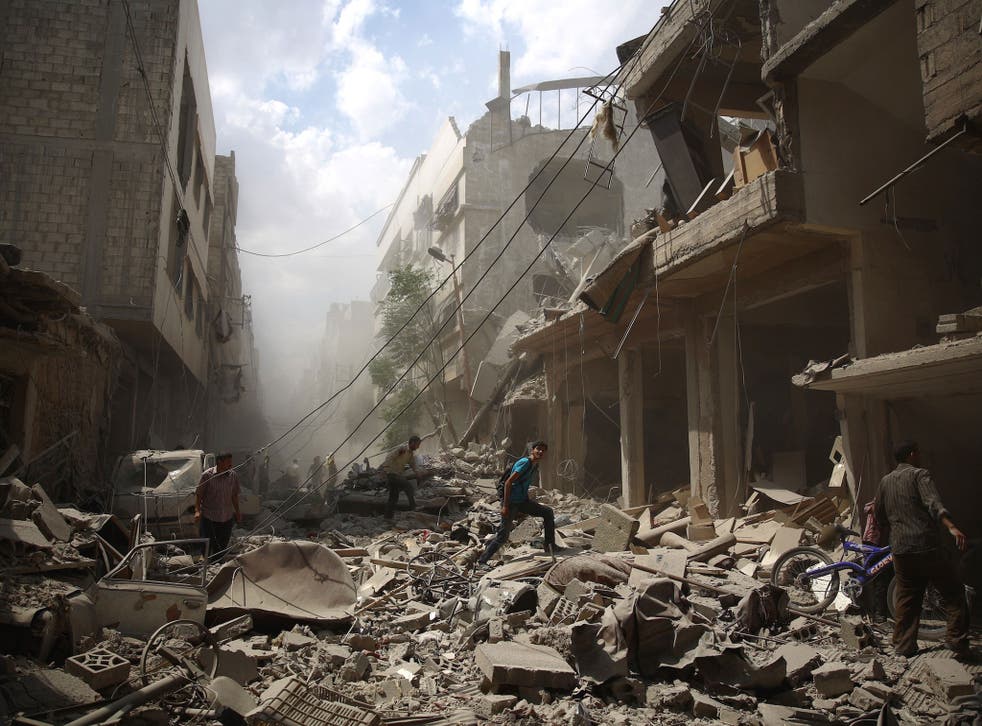 Britain's first air strikes against Isis inside Syria were met with a warm welcome from France, anger in Damascus – and a sense of exasperation among some of those rebels the West is supposed to be supporting.
In Paris, the French President François Hollande said in a statement that the vote by MPs and the actions that followed were a sign of the "new response to the call for European solidarity" he had made after the Paris attacks.
Not unexpectedly, in Damascus there was a chorus of disapproval at what the Assad regime – backed by its ally, Russia – said was an illegitimate intrusion into Syrian air space.
"Britain didn't ask permission from Syria's government," declared the state news agency, Sana, adding for good measure: "Cameron told lies." Britain's MPs who voted for the air attacks were accused of "vaulting over international legitimacy, as usual".
Perhaps more disturbingly, activists from the anti-Isis group Raqqa is Being Silently Slaughtered tweeted their frustration, saying as the news came out: "We are against the UK strikes on Raqqa. All the world is bombing Raqqa, UK will not make any change in the situation". They added: "The world all the time want to bomb #Raqqa and they forget about 500[thousand] innocent people inside the city."
A spokesman for the Western-backed Free Syrian Army's southern front told the BBC that Britain was focusing on the wrong enemy. "The Assad regime is the cancer which Isis grow out of. So without erasing Assad from power ... that will not make a big difference. Daesh [Isis] and Assad are two faces of one coin."
Meanwhile the US Secretary of State John Kerry said Syrian and Arab ground forces must be found to take on the jihadist group. "Without the ability to find some ground forces that are prepared to take on Daesh, this will not be won completely from the air," he said.
Join our new commenting forum
Join thought-provoking conversations, follow other Independent readers and see their replies