Syria and Isis reach deal to end Yarmouk camp siege, as wounded militants begin safe passage back to strongholds
Thousands of fighters and their families could be leaving the camp as early as Saturday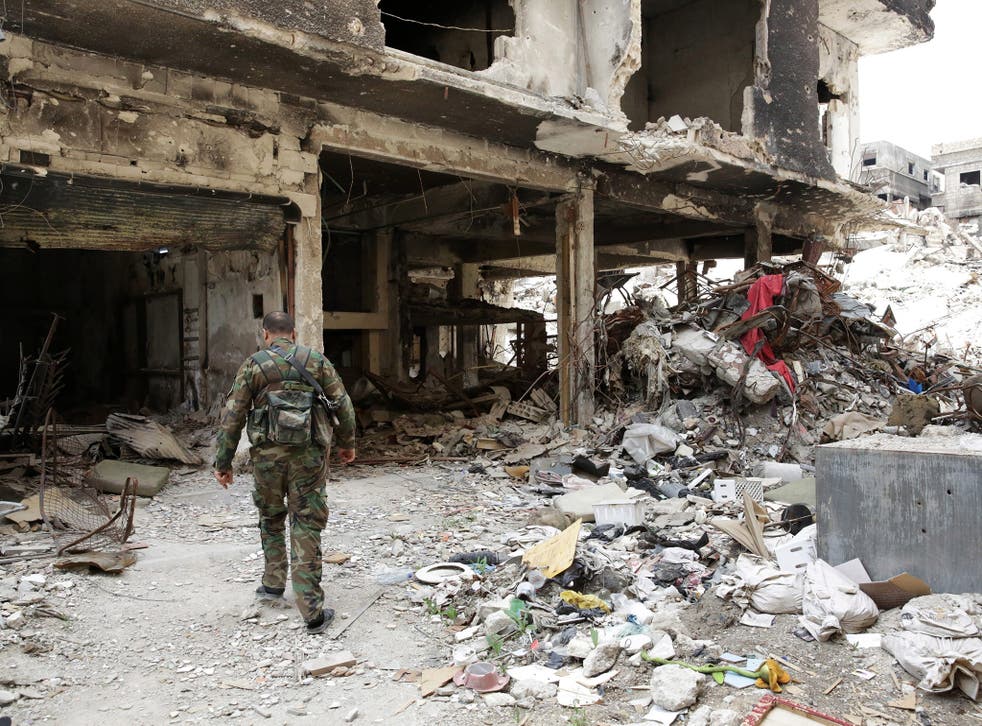 A deal has been reached between the Syrian government and Isis militants that could see the end of the siege of Yarmouk Palestinian refugee camp in Damascus.
The deal would allow wounded fighters belonging to armed groups to withdraw from the camp safely to their stronghold in Raqqa or other destinations.
According to UK-based monitoring group, the Syrian Observatory for Human Rights (SOHR), buses to transport the fighters from the suburb of al-Qadam have already started arriving.
SOHR said in a statement on their website: "Reliable sources reported to SOHR that a number of buses already reached al-Qadam area preparing for the operation, amid secrecy by IS (Isis) and regime forces about the agreement details."
The UN told news network Al-Jazeera it was observing the deal but had not brokered it.
Indyplus gallery: Yarmouk refugee camp

Show all 5
The Yarmouk refugee camp was besieged by Isis and members of the al-Qaeda affiliate Jabhat al-Nusra in April, putting militants in a strategic position just five kilometres away from the Syrian President's Presidential Palace.
Around 18,000 mostly Palestinian men, women and children were trapped under the siege. The camp was also reportedly being shelled by forces loyal to President Bashar al-Assad.
According to Al-Jazeera, the extremists' hold over territories in Damascus has "withered" due to counteroffensives launched the Syrian government and rebel groups.
Syria: Syrian military retake part of Yarmouk refugee camp
Prior to Isis' presence, Yarmouk was under a government siege for nearly two years, with a report by The Independent finding women were being shot at by snipers if they tried to harvest plants to feed starving children.
The camp used to be home to 160,000 refugees who fled to the area to escape fighting between rebels and pro-Assad fighters.
Join our new commenting forum
Join thought-provoking conversations, follow other Independent readers and see their replies