Syria crisis: UN Resolution leaves President Bashar Al-Assad's future unclear
Resolution sets out plan for government-opposition peace talks, a ceasefire and 'free and fair elections' within 18 months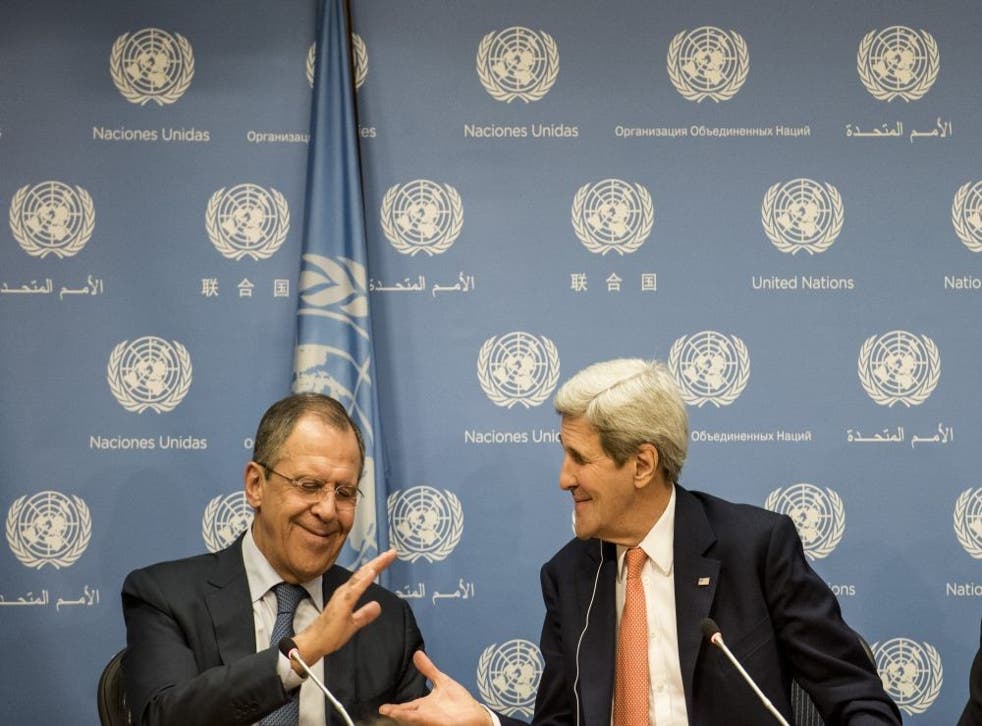 A UN Resolution to end the Syrian conflict has been widely welcomed, but its failure to explain the post-war role, if any, of President Bashar al-Assad has been identified as an potentially fatal flaw.
Resolution on Syria 2254, which was passed by a unanimous vote of the UN's Security Council on 18 December, sets out a plan for government-opposition peace talks, a ceasefire and "free and fair elections" within 18 months. Experts said it was as a positive, if ambitious, first step towards peace to a country that has been engulfed in civil war for almost five years.
The plan "sounds like a good ambition but there are some pretty fundamental divergences between the parties", said Raffaello Pantucci, the director of international security studies at the Royal United Services Institute.
"The fundamental problem is what to do with [Mr Assad]. How are we going to get to a peaceful situation with him in power when the groups on the ground have said it's a red line for them?"
Western nations have previously been in favour of unseating the president, who is backed strongly by Russia. In a recent change of tack, the Western allies agreed to allow Mr Assad to remain in place during the transition process, begging the question of how his departure will arranged at a later date.
Sir Tony Brenton, the former British ambassador to Russia, said: "There's going to be a peace process in which [Assad] will be involved that will involve negotiations among the parties. If the parties arrive at an outcome which leaves Assad in charge, there's not a lot we can do about it. I suspect Assad's final fate will depend on how those elections go if we get that far. This is not a country with a very strong democratic tradition. What we will want to do is ensure the process is fair whatever the eventual arrangements are." Alternatively, the opposition groups could "make it a condition… for doing a deal that Assad personally goes", he said.
In pictures: Syria air strikes (2014)

Show all 20
"One of the hopeful things emerging from the resolution is that the Russians will now put pressure on Assad to get into the political process. And the West will do the same. Hopefully this includes people who are backing some pretty nasty elements in the opposition side like the Saudis."
Chris Doyle, the director of the Council for Arab-British Understanding, believed Assad's departure could only be orchestrated by the Russians, who had a "leverage of the regime", unlike Britain, Europe and America. He gave a warning that Russia could try to "retain the regime in Damascus" and maintain the country's status quo.
He pointed out that a Syria without Mr Assad would not necessarily resolve the country's issues. "It is not just about one man… It is an issue of governance; it's an issue of ensuring all the communities have some say in Syria's future, and there are people at the top of the regime who are as complicit [as Assad] in crimes against humanity."
Mr Doyle said the resolution was "immensely important symbolically that at the top table of the international community there is a consensus".
"And what we are seeing over the last few months is that there are signs of a greater determination to end the Syrian conflict one way or another and compromises are being made by various parties."
The resolution was passed after five hours of debate between 17 countries at the UN's New York headquarters. The US Secretary of State John Kerry said the plan gave the people of Syria "a real choice, not between Assad and Daesh [Islamic State or IS], but between war and peace". He admitted Mr Assad's future remained an obstacle.
The resolution was condemned by Khaled Kohja, the president of the National Coalition for Syrian Revolutionary and Opposition Forces. Writing on Twitter he said it "waters down" previous UN resolutions and undermined earlier meetings of forces opposed to Mr Assad.
In a documentary due to be released on 20 December, Russian President Vladimir Putin said: "Regarding the Syrian crisis, we find it easy to work both with President Assad and the American side."
Join our new commenting forum
Join thought-provoking conversations, follow other Independent readers and see their replies