Syria's Kurds move towards autonomy with announcement of transitional government
Areas dominated by Kurds in the north-east of the country would be ruled by the new government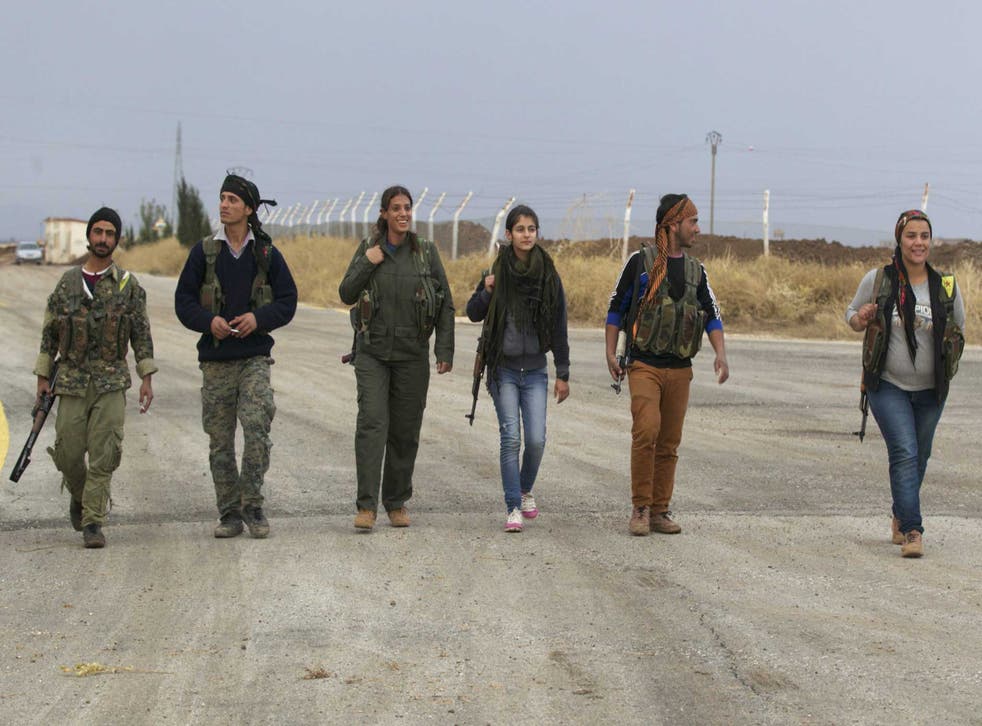 The main Kurdish party in Syria has announced plans to create a transitional government in the areas dominated by Kurds in the north-east of the country.
The move is the clearest sign yet that Syria's Kurds are moving towards a long-held ambition of autonomy in the areas they inhabit.
The Democratic Union Party (PYD) – the largest Kurdish party in Syria – made the announcement following a meeting in the northern city of Qamishli that involved Christian and Arab groups from across the Kurdish-dominated areas of north-east Syria.
The plan calls for the creation of a parliament of 82 members elected from three cantons across the region, which will each have their own local assemblies.
"This administration will be democratically elected and we think it will be integral in the future for democratic Syria," a PYD spokesman told The Independent.
The plan is due to be implemented within six months, and has the blessing of the semi-autonomous Kurdistan Regional Government across the border in Iraq.
Although the spokesman said the administration was a temporary solution to run the Kurdish regions of Syria while the war was ongoing, he added that it would continue to be managed autonomously regardless of who eventually emerges as the victor.
"The Kurdish people will govern themselves democratically alongside other ethnic minorities in the area. It will not be affected by whoever will run Damascus. Assad cannot enter our area again. We are protecting our area. We are not attacking anyone."
The Kurds in Syria have walked a cautious line since the beginning of the country's civil war nearly three years ago. They have long sought to carve out an autonomous north-eastern region similar to one in northern Iraq, which has complicated their role in the conflict.
The PYD has publicly expressed support for the revolution against Bashar al-Assad, but the largest Kurdish fighting force – the People's Protection Units (YPG) – has yet to be involved in any major battles with government forces, most of whom withdrew from Kurdish areas in the early stages of the conflict.
The YPG has largely played a defensive role in the war – protecting the areas in which it is dominant but not seeking to gain extra ground.
In recent months, it has fought fierce battles with various Islamist rebel groups, including the Islamic State of Iraq and as-Sham (ISIS) and Jabhat al-Nusra. After being pushed back in some areas, YPG forces last week regained the ground they had lost.
The clashes came just a week after Kurdish fighters seized the Yaarubiyeh crossing on the Iraq border from jihadists.
Join our new commenting forum
Join thought-provoking conversations, follow other Independent readers and see their replies