Syria claims US air strike killed seven people, including four children
Retaliatory strike over alleged use of chemical weapons by Syrian regime was a 'warning shot' in which no people were targeted, White House says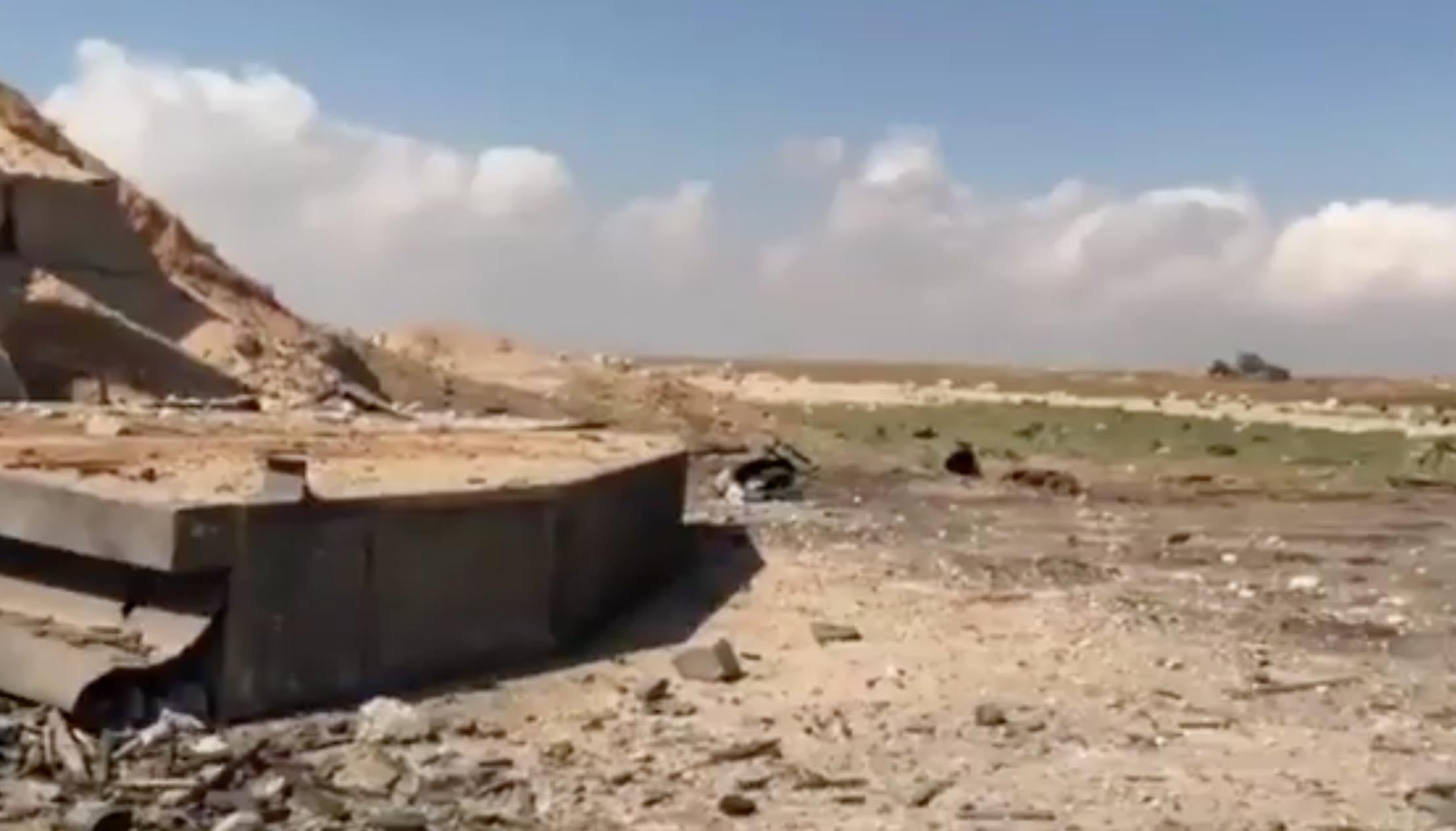 Syrian state media has claimed that a US missile attack on a government airbase has killed seven people, including four children, rather than nine, as previously reported.
Nine were wounded and seven killed in total, Talal Barazi, the governor of Homs province, clarified on Friday afternoon.
An earlier report from the Syrian army's chief of staff General Ali Ayyoub said that the overnight cruise missile strike had killed six people and injured seven more.
It was not immediately clear whether those killed were army personnel or civilians.
In pictures: US missile strike against Syria
Show all 7
Around 60 US Tomahawk cruise missiles hit al Shayrat airbase near Homs in central Syria in the early hours of Friday in retaliation for a suspected chemical weapons attack carried out by the regime on a rebel-held village earlier this week.
At least 80 people died in the incident, in which the Turkish Health Ministry confirmed post mortems showed victims had been exposed to sarin and chlorine gas.
A local man living near al Shayrat told a BBC producer that the blasts from the strike were "massive" and that he believed many civilians living near the airfield could have been killed. The strike caused extensive damage to the airbase, footage shot by Syrian and Russian state media showed.
U.S. airstrikes on Syria, explained
The Pentagon confirmed that members of the Russian armed forces present at the base were given advance warning of the impending military action in order to "minimise risk to Russian or Syrian personnel located at the airfield," a statement echoed by the White House, which said that infrastructure rather than people had been the target of the "warning shot" strike.
Russia, Iran and Syria have condemned the military action - the first direct US intervention against President Bashar al-Assad's regime in more than six years of war.
Mr Assad called the attack on al Shayrat a "rash" action which the US was "naively dragged into" by a false propaganda. Damascus and Moscow both maintain that the casualties in Khan Sheikhoun were caused by gases released by a conventional strike on a al-Qaeda affillated ammuniton depot nearby.
More to follow
Join our commenting forum
Join thought-provoking conversations, follow other Independent readers and see their replies