Fears 300,000 people could starve to death after President Assad seizes control of road to Aleppo
Loss of Castello road is "death sentence" for Aleppo's 300,000 residents as medicine and foods run low, doctors warn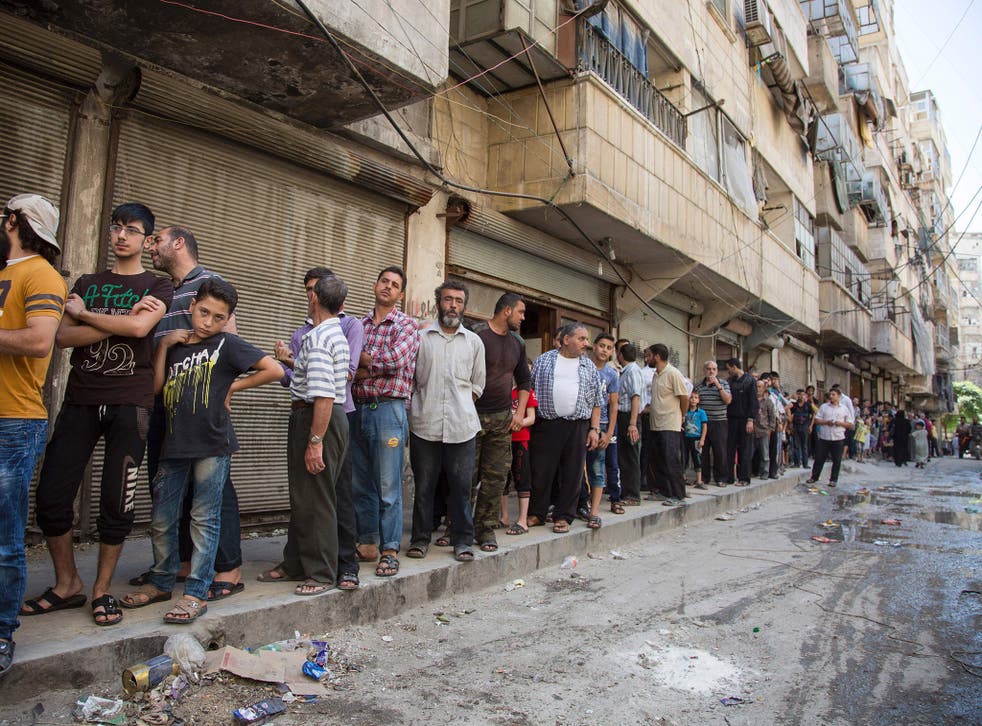 Forces loyal to the Syrian government have seized control of the last road into the largely rebel-held city of Aleppo, cutting off supplies of food and aid to 300,000 people who are now at risk of death and starvation.
The capture of the Castello road, which had been used by rebels as well as merchants bringing food into the city, further tightens president Bashar al-Assad's grip on opposition areas in the north.
"It's completely cut," Zakaria Malahifji of the Aleppo-based rebel group Fastaqim, told Reuters.
Though Syrian government forces had already captured ground around the road a fortnight ago, some supplies had still been able to get through to residents. But this is no longer possible.
Fighting has intensified in the area as rebels fight to regain control of the road.
The UN High Commissioner for Human rights Zeid Ra'ad Al Hussein has warned the situation is "deeply worrying".
"The country is already a gigantic, devastated graveyard," he said.
In addition to rebel fighters, over 150,000 civilians are now effectively trapped in the rebel-held areas of Aleppo.
"We are deeply worried about what will happen to them as the fighting closes in and intensifies, while their already minimal supplies of food, water and medicine run out," Mr. Zeid said.
Activists and doctors have warned the situation will worsen conditions in the city that has become a key battleground between government-controlled areas in the west and rebel-held areas in the east.
"Aleppo is under full ground siege after the regime took some points on the road," Aleppo-based activist Bahaa al-Halaby told PA.
Dr Samer Attar, a Chicago-based orthopaedic surgeon who has been working with local medics in Aleppo told NBC News the loss of the road was a "death sentence" and had already had severe impacts on supplies of food and medicine.
He said: "People are running out of fresh fruit and meat. Hospitals and their staff are exhausted."
The entire city "is going to be bombed and starved to death … unless the international community acts," he added.
In pictures: Aleppo bombing

Show all 14
Fighting in Aleppo has intensified since UN-brokered peace talks and cease-fire broke down earlier this year.
The city, Syria's largest, and formerly a key trading hub, would be a strategic victory for Mr Assad in the civil war which has ravaged the country for six years.
Join our new commenting forum
Join thought-provoking conversations, follow other Independent readers and see their replies