The toy smuggler of Aleppo: The man who brings gifts to children in Syrian war zones
Rami Adham has been on 28 trips to bring toys, food and medicine to children in Syria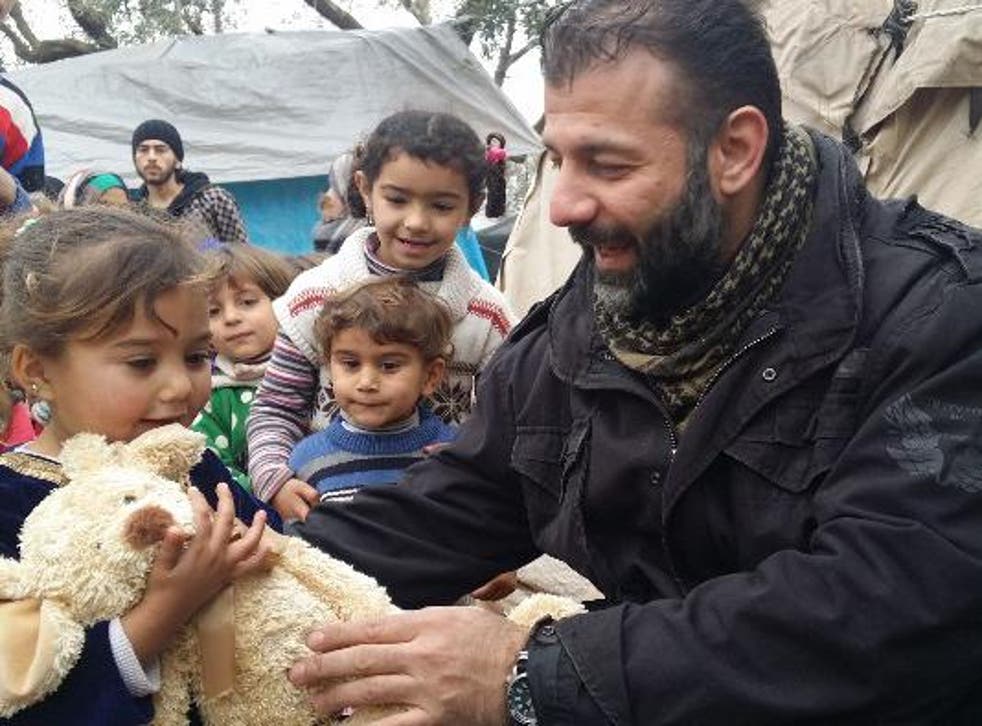 After five years of civil war, Syrian children living in war zones have little to look forward to. But one man is attempting to bring gifts to Syrian children, along with essential food and medicines.
Rami Adham, a 44-year-old father of six, is a Finnish-Syrian originally from Aleppo, but who has lived in Finland since 1989.
For the past five years he has dedicated his life to helping children in Syria and has now visited the war-torn country on 28 occasions, bringing over 80kg of donated toys across the border from Turkey on each trip.
Speaking to the Telegraph earlier this year, Mr Adham said: "Right now, Syrian kids are just facing death and insecurity and constant threats. Toys are important."
And last month, he launched a Go Fund Me fundraising campaign to encourage people to donate money to build schools in Syria, close to the Turkish border and away from Syrian and Russian airstrikes in the remaining rebel-held areas of the country.
A month later, he has raised over €30,000 (£25,880). Writing on his fundraising page, Mr Adham said: "I have obtained the title of the Toy smuggler of Aleppo after all borders of Syria have been closed officially for the past 2 years by now.
"Since I can't stop this work, I had no other way of going home but through special routes."
He added: "Toys were all I had on me in addition to the money I managed to collect and raise from Finland to help buy necessary food, medicine etc. inside Syria.
"So I pledge to all of you humans out there, all around the world, help me to help the ones desperately in need."
After returning from a 12 day trip in Syria this week, Mr Adham said he had now begun the ground work needed to build a high school at a refugee camp.
Mr Adham's home town of Aleppo is now the centre of intense air strikes and an army ground offensive has begun in an attempt to take rebel-held areas of the city.
More than 400 people are reported to have died, and Nato has said the attacks which are backed by Russia are in "blatant violation of international law."
World news in pictures

Show all 50
Around 250,000 people are estimated to remain in rebel areas and could be facing an "atrocity that would resonate in history", one diplomat warned.
Join our new commenting forum
Join thought-provoking conversations, follow other Independent readers and see their replies