Syrian conflict: Al-Qaeda-linked Nusra Front abduct leader of US-backed rebels dealing blow to plans to build moderate opposition to regime
Hopes of an anti-Assad and anti-Islamist movement have foundered with the kidnapping of Nadim al-Hassan, the leader of obscure rebel group Division 30
Patrick Cockburn
Thursday 30 July 2015 19:56 Comments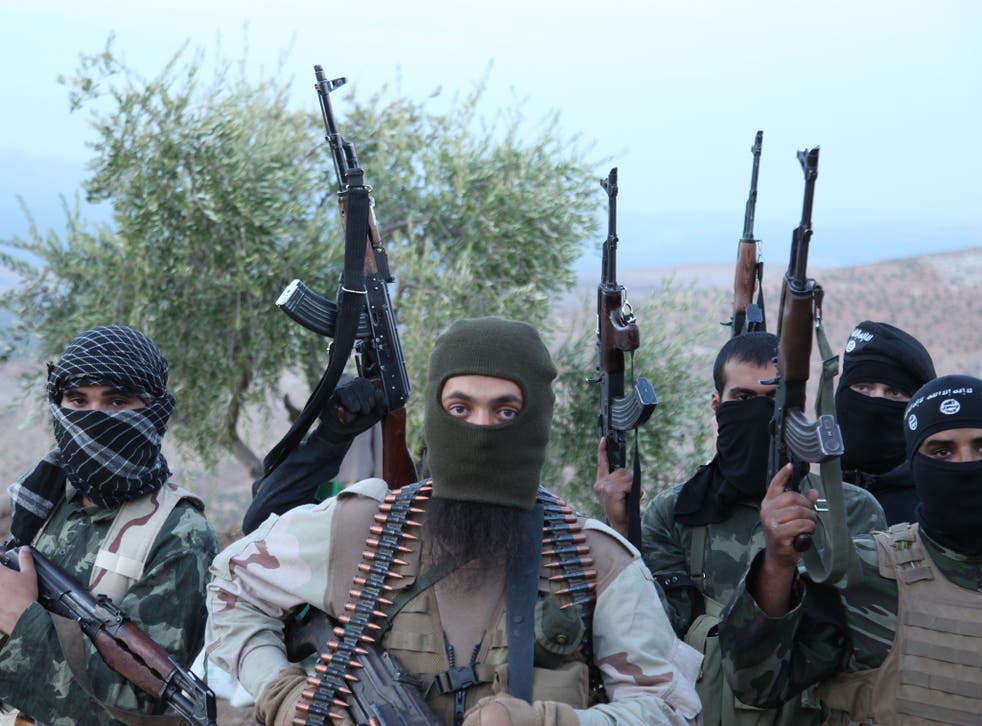 The kidnapping by the al-Qaeda-affiliate Jabhat al-Nusra of the leader of a US-trained opposition group in northern Syria is a damaging blow to US plans to build up a moderate rebel movement opposed to both President Bashar al-Assad and to extreme Islamic fundamentalists.
The abduction is of particular significance because the US and Turkey are discussing ways of driving Isis out of a stretch of territory between Aleppo and the Turkish border and replacing them with moderates. The policy faces the difficulty that the Syrian armed opposition has been dominated by Isis, Jabhat al-Nusra, Ahrar al-Sham and other extreme groups since at least the end of 2013.
An obscure rebel group called Division 30 said that Jabhat al-Nusra had kidnapped its leader, Nadim al-Hassan, and a number of fellow fighters north of Aleppo. A Syrian activist and a second opposition source were quoted by agencies as saying that 54 fighters trained by the US were from Division 30.
The Syrian Observatory for Human Rights confirmed that the men who were abducted had come from the town of Azaz, where they had been meeting other groups to co-ordinate strategy. The US has been frustrated by the lack of any moderate military leadership opposed to Mr Assad's government in Damascus.
Jabhat al-Nusra is the most important opposition grouping after Isis and is reported to be receiving support from Turkey, Saudi Arabia and Qatar. In recent months it has led a well-armed rebel coalition force to take the whole of Idlib province on the Turkish frontier from the Syrian army. It has sought to re-brand itself as being less sectarian and less violent than Isis, saying that Alawites, Druze and other Syrian minorities would not be automatically massacred. But it still insists on their forcible conversion to its fundamentalist variant of Islam which is ideologically close to Saudi Wahhabism.
The US started a programme in May to train carefully vetted moderates who would form a "third force" on the ground which would be different from both pro-Assad forces and al-Qaeda-type rebels. In the event, many of the recruits were found to be ineligible because of extremist links or they dropped out.
Jabhat al-Nusra, which was originally created by Isis in 2013 but quarrelled with its parent movement, has moved swiftly to crush any group adopted by the US as its local partner.
There are attempts to present Ahrar al-Sham, with between 10,000 and 20,000 fighters, as being anti-Isis, which it certainly is, and a more moderate alternative to the jihadis, which it is certainly not.
The US is eager not to allow Turkey to relabel Jabhat al-Nusra or its clones as suitable partners in an anti-Assad and anti-Isis front. In practice, it may be some time before any anti-Isis free zone is established because of these differences.
Register for free to continue reading
Registration is a free and easy way to support our truly independent journalism
By registering, you will also enjoy limited access to Premium articles, exclusive newsletters, commenting, and virtual events with our leading journalists
Already have an account? sign in
Join our new commenting forum
Join thought-provoking conversations, follow other Independent readers and see their replies