Syrian crisis: Rebel government claims dozens of children killed by contaminated measles vaccine
UNICEF and WHO are "deeply concerned" by reports of deaths around Idlib in north-eastern Syria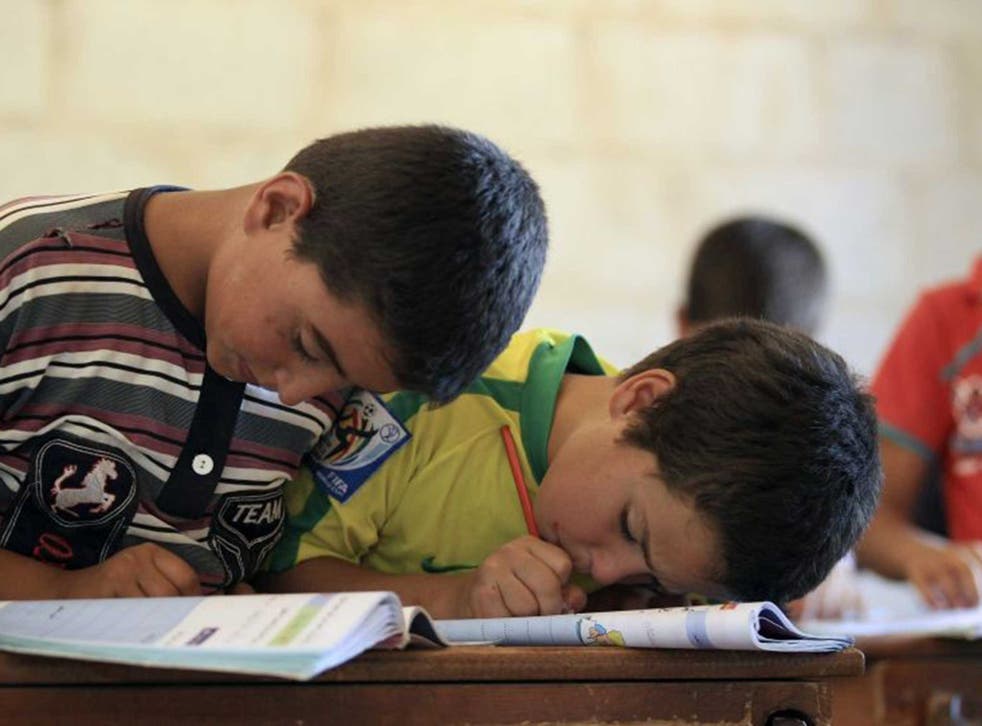 UNICEF and WHO are "deeply concerned" by claims that dozens of Syrian children have died after being injected with contaminated measles vaccines.
The rebel government yesterday claimed the attacks may have been caused by saboteurs supportive of the Assad regime.
Reports from the rebel government claim 34 children have died, with the death toll expected to rise, as many children remained in intensive care in Idlib province, north-west Syria, last night.
In a statement to The Independent, a spokesperson for the aid organisations said: "UNICEF and WHO are deeply concerned by the report of deaths of a number of children in the Idlib area of Syria."
Measles is especially dangerous to children living in insanitary conditions, as many displaced Syrian children are forced to do living in camps.
"These deaths reportedly occurred in a location where a measles vaccination campaign was taking place, and as a precautionary measure we understand that the local health authorities have suspended the campaign in the district pending an investigation. We are awaiting further clarification of the facts," the spokesperson said.
In pictures: Syria conflict

Show all 40
Opposition officials denied accusations of negligence, claiming that the vaccines came from UNICEF and WHO, via the Turkish government – and that the same batch had successfully inoculated 60,000 schoolchildren in 30 locations in recent days.
Parents claim the opposition failed to stock the medications properly, and of giving their children out-of-date medication, according to a report published in the Guardian.
Opposition health minister Adnan Hazouri attributed the deaths to saboteurs, claiming he would resign if allegations of negligence were proved.
In a statement, he said: "Primary investigations point to a limited security breach by vandals likely connected to the regime, which has been attempting to target the medical sector in Free Syria in order to spread chaos".
Speaking to radio Hawa Smart, the only opposition-driven FM radio station based in Turkey and broadcast across Syria, Bashar Kayal, another health official, claimed: "The symptoms don't just indicate spoiled vaccines – it suggests they've been contaminated".
Despite the vaccine programs suspension parents remain fearful. Blood samples have been sent to neighbouring Turkey for tests, while the vaccination programme has been suspended.
Over 6.5 million Syrians have been internally displaced by the civil war, with an estimated 13million Syrian refugees in neighbouring countries.
More than 50 per cent of refugees are highly vulnerable children.
Join our new commenting forum
Join thought-provoking conversations, follow other Independent readers and see their replies