Syrian rebels defeat Isis to take control of main supply route to Turkey
The city of al-Rai is strategically placed, and the loss is the latest in a series for the Isis group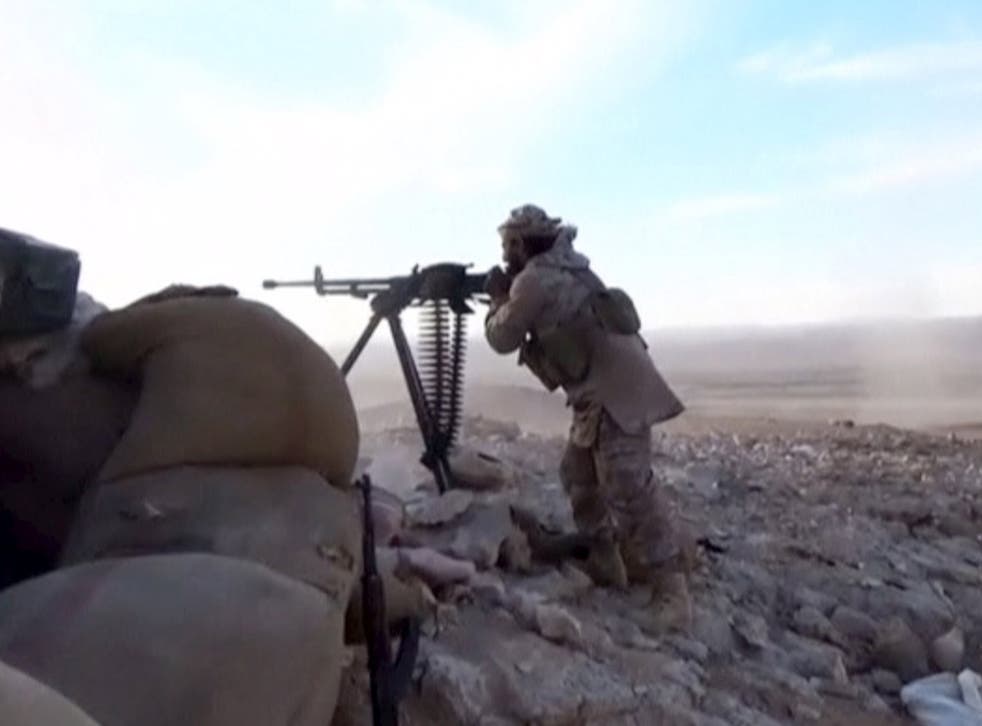 The Isis jihadist group has lost control of its main supply route between Syria and Turkey, the latest in a series of strategic defeats.
Syrian rebels had been closing in on the key border town of al-Rai for a number of days, and on Thursday afternoon monitoring groups said the city finally fell.
The area has been identified by the US as a priority in the fight against Isis. The rebels involved in the offensive include factions fighting under the banner of the Free Syrian Army that have been supplied with weapons via Turkey.
Speaking to the AFP News Agency, the Syrian Observatory for Human Rights said rebel factions had taken control of the northeast section of al-Rai, adding: "This is the main and one of the last crossing points with Turkey."
Meanwhile, Syrian state TV reported on Thursday that Isis militants had abducted 300 cement workers and contractors northeast of Damascus.
Palmyra recaptured by Syrian government forces

Show all 10
The employees of the al-Badia Cement Company were kidnapped in the area of Dumeir, where militants launched a surprise attack against regime forces just a few days ago.
State-run news agency SANA quoted a source in the company as saying that there has been no success in efforts to establish contact with any of the workers.
Additional reporting by agencies
Join our new commenting forum
Join thought-provoking conversations, follow other Independent readers and see their replies