Syrian rebels strike deal with Assad and walk out of major city of Homs
Around 2,000 rebels and their families will leave the besieged Waer district of Homs city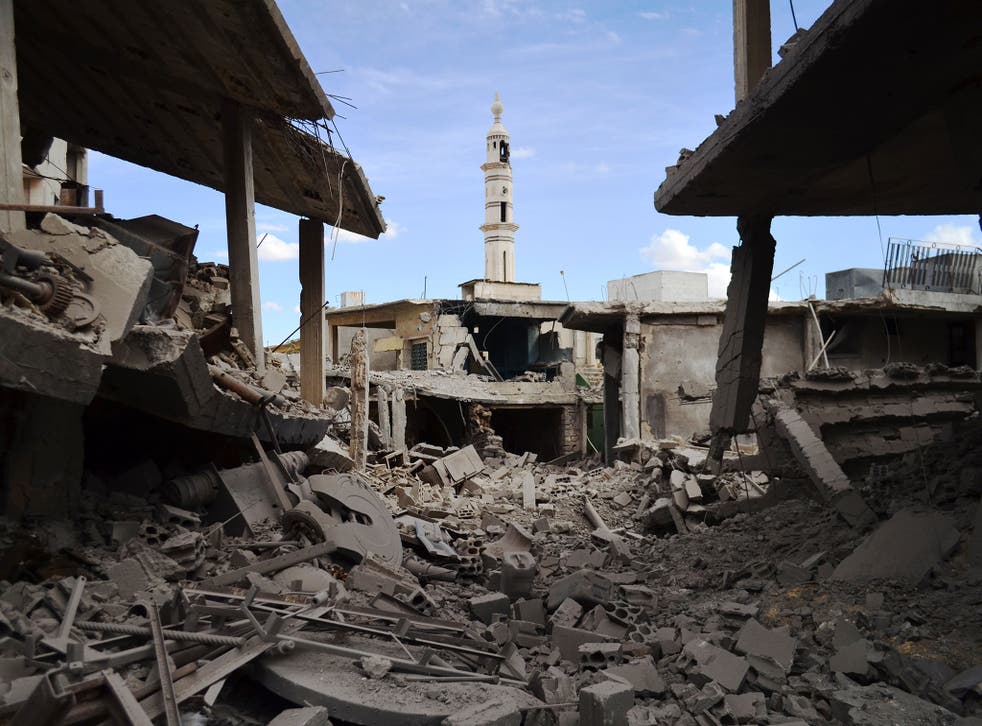 Syrian rebels have begun evacuating the last district they hold in the city of Homs under a ceasefire deal with the government, a monitoring group has said.
Homs, in central Syria, was once dubbed the "capital of the revolution" and was the scene of some of the first protests against President Bashar al-Assad in 2011.
Under the UN-backed deal, the entire city will return to government control.
Rami Abdel Rahman, head of the UK based Syrian Observatory for Human Rights, said as a result three buses carrying around 150 civilians had left the district and more were to follow.
Some 2,000 rebels and their families will leave the besieged Waer district of Homs city.
Mr Rahman said about 750 people, including civilians, were awaiting evacuation to the northwestern province of Idlib.
Idlib province is held by the Army of Conquest rebel alliance, which includes Al-Qaeda affiliate Al-Nusra Front, which could send some of its forces to escort the buses.
In pictures: Homs left in tatters as rebels quit city

Show all 10
As many as 250,000 people have died in the Syrian Civil War since March 2011, the Syrian Observatory for Human Rights reported in October.
Join our new commenting forum
Join thought-provoking conversations, follow other Independent readers and see their replies