Syrian women pictured throwing off niqabs after their village was freed from Isis
US-backed forces surround the Isis-held city of Manbij, having liberated nearby villages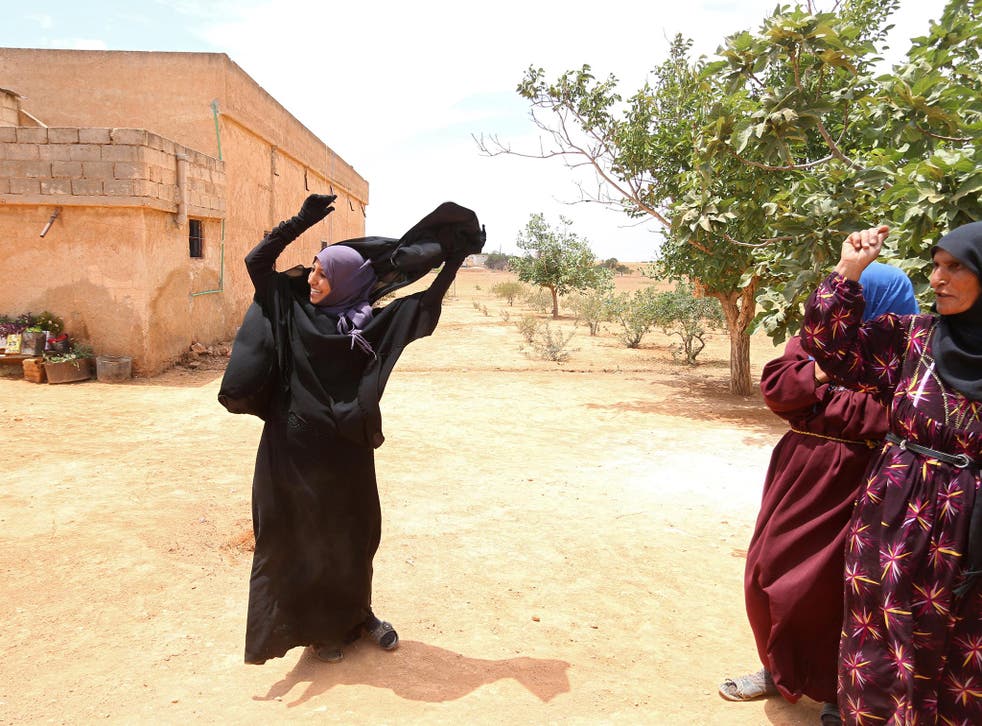 Elated women in Syria have removed their niqabs - the face-covering veil made compulsory by Isis - after their village was liberated from the jihadists.
The village, on the outskirts of the city of Manbij, Aleppo province, was liberated by US-backed Syria Democratic Forces on Friday after SDF soldiers seized control of the final road leading into the Isis-occupied city.
Isis has enforced strict rules including the requirement for women to wear all-black dresses.
The SDF has now completely surrounded Manbij, cutting off Isis's route to the outside world, ahead of a planned assault to reclaim the city.
Fallujah civilian speaks out
Manbij was first taken by Isis in 2014, and has been a strategic waypoint for the extremist group's supply line between the Turkish border and their major stronghold in Raqqa.
Around 15,000 residents are believed to have fled the city since Isis's occupation, but it is estimated some 5,000 people remain.
The SDF, a coalition built between Kurdish groups and Arab allies, has been supported by US-led air strikes.
World news in pictures

Show all 50
Isis fighters remaining in Manbij have reportedly been burning tyres in a bid to obscure visibility and prevent air strikes.
Join our new commenting forum
Join thought-provoking conversations, follow other Independent readers and see their replies