Taliban shoots dead 12 anti-mine aid workers in latest spate of violence in Afghanistan
Shooting comes amid increasing violence in country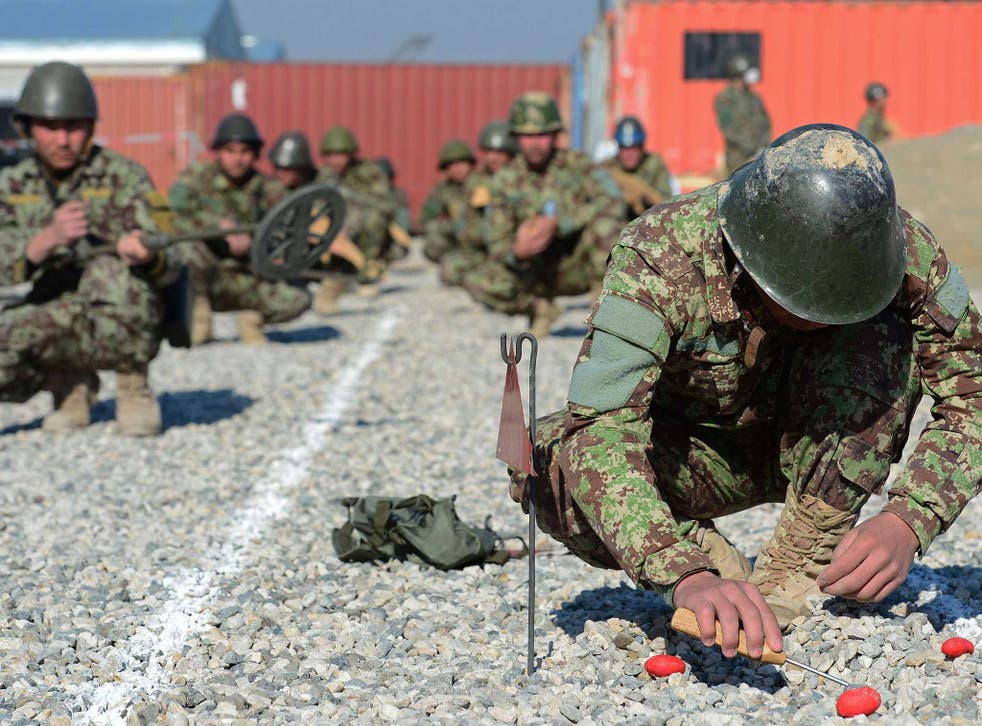 At least twelve anti-mine workers have been shot dead by the Taliban in Afghanistan, the latest casualties in a spate of violence gripping the increasingly unstable country.
Earlier this week reports emerged that two US soldiers were killed after a gunman opened fire, while in a similar incident a Supreme Court official was gunned down outside his home in the capital Kabul.
Today, reports indicate another suicide attack in the capital, after a bomber detonated a device in the west of the town, targeting a bus of Afghan National Army (ANA) soldiers. Causality numbers remain unclear.
The Taliban targeted Star Link mine clearers working in Nadali and Washir districts, in Helmand province, killing 12 and leave another 12 injured, according to Afghani police spokesperson Farid Ahmad Obaid.
A Star Link employee – speaking on condition of anonymity – warned the death toll could be higher as company manager Mohammad Din confirmed separately that 81 workers were at the site during the attack.
It is another blow for the much hoped recovery of a nation that has been at war for decades.
Since President Ashraf Ghani took office, after a heavily contested election, violence has surged with Afghanistan is fast becoming one of the most dangerous countries for aid and relief organisations.
Last year the Humanitarian Outcomes partnership recorded the deaths of 81 aid workers in Afghanistan. Of 251 separate attacks, involving 460 humanitarian workers, three-quarters took place in either Afghanistan, Syria, South Sudan, Pakistan and Sudan.
The country is also leading on the number of mines sown into its potentially fertile soil: non-profit charity Halo Trust estimates roughly 640,000 mines have been laid since 1979 – wounding and killing at least 20,000 men, women and children.
Medical NGOs have warned they are seeing increasing numbers of injuries and fatalities as fighting erupts between the encroaching Taliban and the beleaguered ANA.
Additional reporting by Associated Press
Join our new commenting forum
Join thought-provoking conversations, follow other Independent readers and see their replies