Turkey orders extradition of president's rival Fethullah Gulen over terrorism claims
Fethullah Gülen is head of the 'moderate Islamic movement' Hizmet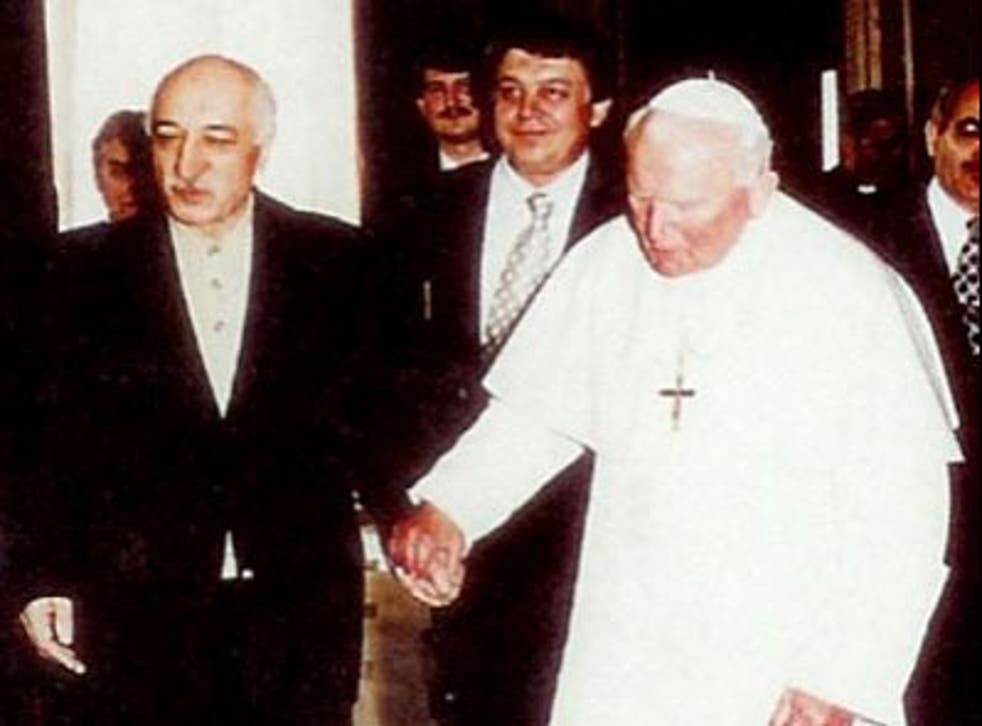 A Turkish court has issued an arrest warrant for dissident and self-imposed exile Fethullah Gülen as he is accused of running an "armed terrorist group" to allegedly overthrow the government.
Mr Gülen, who was once an ally of current president Recep Tayyip Erdoğan and has now lived in the US state of Pennsylvania since 1999, strongly denies the claims that his group Hizmet is involved with terrorist-related activity.
While the US and Turkey have an extradition agreement, it is said to be unlikely for the former to act upon it while the request is said to put more pressure on strained relations between Washington DC and Ankara.
Recep Tayyip Erdogan's most controversial quotes

Show all 8
Critics believe that the charges brought against 73-year-old Mr Gülen by public prosecutor Hasan Yilmaz are politically-motivated and can carry a prison sentence of up to 15 years, BBC News reports.
In an article published the day after 9/11 in the Washington Post, Mr Gülen said: "I would like to stress that any terrorist activity, no matter who does it and for what purpose, is the greatest blow to peace, democracy, humanity, and all religious values.
"For this reason, no one — and certainly no Muslims — can approve of any terrorist activity. Terror has no place in one's quest to achieve independence or salvation. It costs the lives of innocent people."
Hizmet is described as a moderate Islamic movement that champions inter-faith dialogue and Mr Gülen publicly made visits to religious leaders including Pope John Paul II at the Vatican in 1998.
The number of his followers is not formally recorded however the network of teachers, students, entrepreneurs, academics and journalists is said to span the globe with around 1,000 schools set up worldwide.
A quarter of private schools in Turkey are run by Hizmet, and the government declared to shut them down as they allegedly have been giving an unfair advantage to those who are more wealthy.
Hizmet was also described as having "the characteristics of a cult or of an Islamic Opus De" by The Guardian last year in an opinion-editorial article.
More than 20 journalists that were deemed to be sympathetic toward Hizmet and Mr Gulen were arrested last weekend, with eight of them freed yesterday on the orders of an Istanbul court.
Those released include Ekrem Dumanli, editor-in-chief of Zaman newspaper. Four others, including a TV station boss, remain in custody.
Join our new commenting forum
Join thought-provoking conversations, follow other Independent readers and see their replies