Turkish President Recep Tayyip Erdogan says Donald Trump 'put CNN reporter in his place'
Turkish leader has severely restricted press freedom in his own country since assuming the presidency in 2014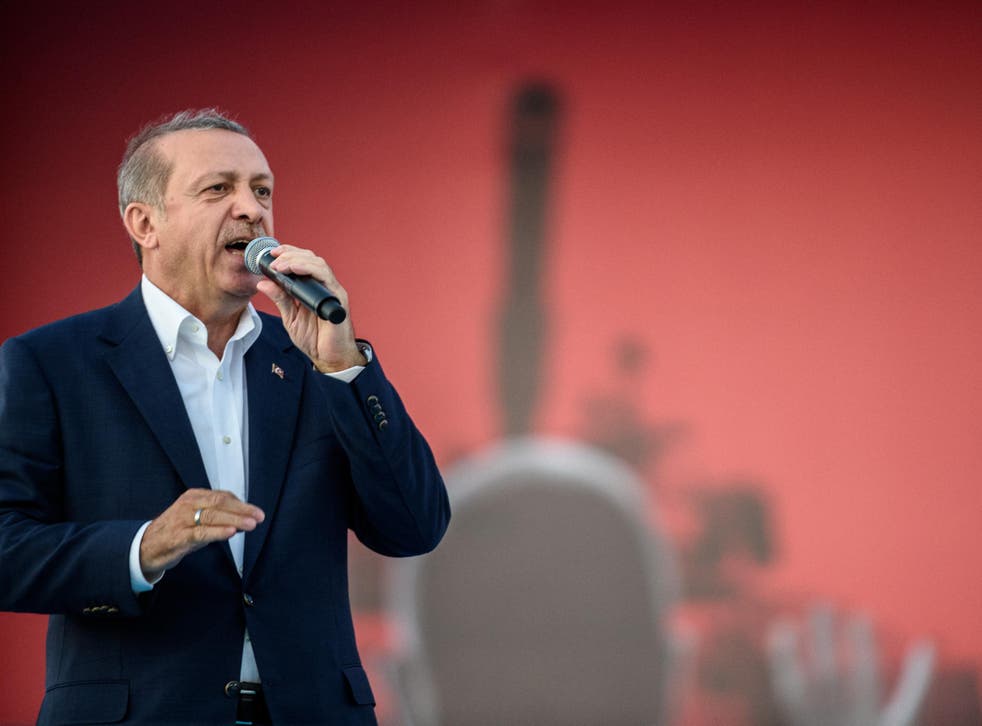 Turkey's leader has praised the actions of US President-Elect Donald Trump in refusing to talk to a CNN reporter at his first media briefing in six months.
At the press conference in New York on Wednesday, Mr Trump refused to take a question from CNN's White House correspondent Jim Acosta, dismissing the reporter on the grounds that he and the network produce "fake news."
The president-elect has made no secret of his disdain for mainstream media's coverage of him, which he says is "dishonest" and "biased".
The move was widely criticised by press freedom activists.
In Turkey, however, Recep Tayyip Erdogan said on Thursday that Mr Trump was right to shut down Mr Acosta's questioning, because international media organisations such as CNN "undermine national unity."
"During the Gezi protests and PKK terror campaigns, the unity and solidarity of the Turkish nation were attacked," Mr Erdogan said during a meeting in Ankara.
"Those who carried out that game back then in Turkey have done Trump wrong… Mr Trump put the reporter of that media group in his place there," he said.
The president went on to say that he himself had treated media critics in the same way.
In pictures: Turkey coup attempt

Show all 17
Mr Erdogan has steadily consolidated his control of Turkey's government since his election to the office of president in 2014.
There has been a particular crackdown on members of the opposition, academics, journalists and rights activists since a failed military coup in July last year, after which the government declared a state of emergency.
Turkey's parliament is currently debating legislative reform which would give Mr Erdogan executive power over the government and possibly allow him to remain in office until 2029.
Join our new commenting forum
Join thought-provoking conversations, follow other Independent readers and see their replies