Turkey shoots down unidentified drone near border with Syria
It was not immediately clear what country the aircraft belonged to or if anyone was injured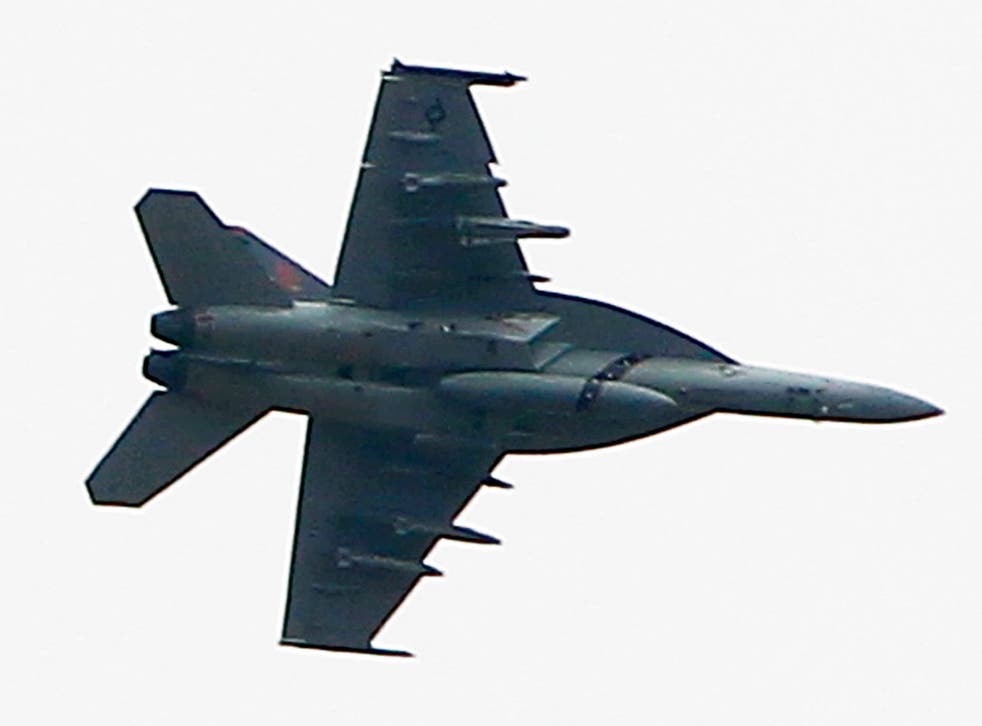 A Turkish fighter jet has shot down a drone that intruded into the country's airspace near the border with Syria.
"Today, an aerial vehicle of unknown nationality was detected inside our airspace on the Syrian border," a statement posted on the Turkish General Staff's official website read, according to a translation by Hurriyet Daily News.
"When it continued its movement despite being warned three times, our aircraft on patrol mission on the border fired and shot down the vehicle.
"The Turkish Armed Forces is executing its tasks with determination within the rules of engagement."
Local media reported that the drone went down near the village of Deliosman, in Kilis province, which borders Aleppo Governate in Syria.
The region was seeing intense fighting today as Syrian troops backed by Hezbollah and Iranian fighters launched an offensive to take back territory from rebels holding swathes of western Syria.
In a statement, Russia's ministry of defence said that all of its aircraft operating in Syria, including drones, were safely back at their base in Hmeymim after completing missions.
A pro-Assad television station in Lebanon also quoted an unnamed Syrian military official saying that no Syrian planes or drones had been shot down or violated Turkey's airspace.
All parties conducting air strikes in the country's civil war are known to use drones for reconnaissance missions.
Russia and the Syrian regime are co-ordinating their bombing campaigns against Islamist militants and rebels, while the US-led coalition including Australia, France, Bahrain and Jordan is targeting Isis.
In pictures: Russian air strikes in Syria

Show all 19
Since 2013, Turkey has shot down a Syrian military jet, a helicopter and an unmanned surveillance drone that have strayed into its airspace. The incidents occurred after it changed its rules of engagement following the downing of a Turkish fighter jet by Syria.
Ankara has also reported numerous incidents of harassment of its F-16 jets patrolling the border by Syrian fighter planes or surface-to-air missile systems locking radar on them.
In an attempt to ease tensions, a high-level Russian delegation led by the country's deputy air force commander held talks with Turkish military officials in the capital on Thursday.
Officials said the sides had discussed measures Russia was taking to avoid further incidents.
Additional reporting by PA
Join our new commenting forum
Join thought-provoking conversations, follow other Independent readers and see their replies